Two friends  I absolutely ADORE asked me to be a part of a fanfreakingtastic project this week.   Both Julie and Jeannett make me want to be better.  A better wife, mom, and human in general.  They put their creative, charitable hearts together and came up with this: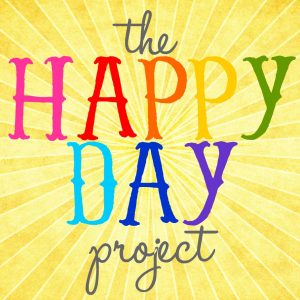 Read more about the Happy Day Project and here too. If you came from one of their blogs- welcome!  Happy to have you here.  My printable is up on their blogs today.  I'm sharing something to print out and make cookies for a neighbor.  They also paired today's post with Shop for Sharlie– such a treat!!
I wanted to give a little somethin' somethin' here- a friend card.  So I created this: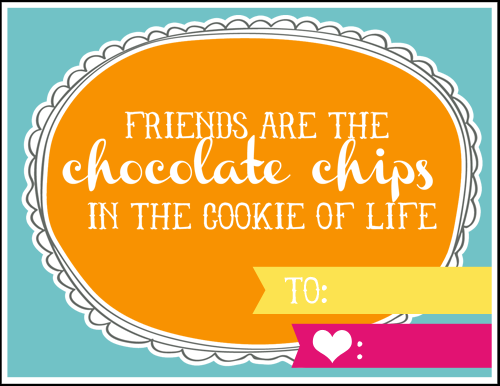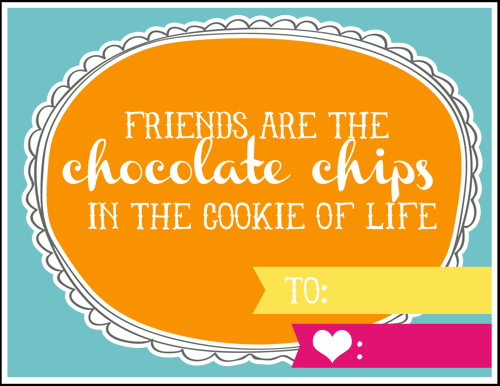 Download a sheet of 4 cookie printables.
Then drop off some cookies for a favorite friend. Or 4.
In case you need an extra good cookie recipe, here is our family favorite: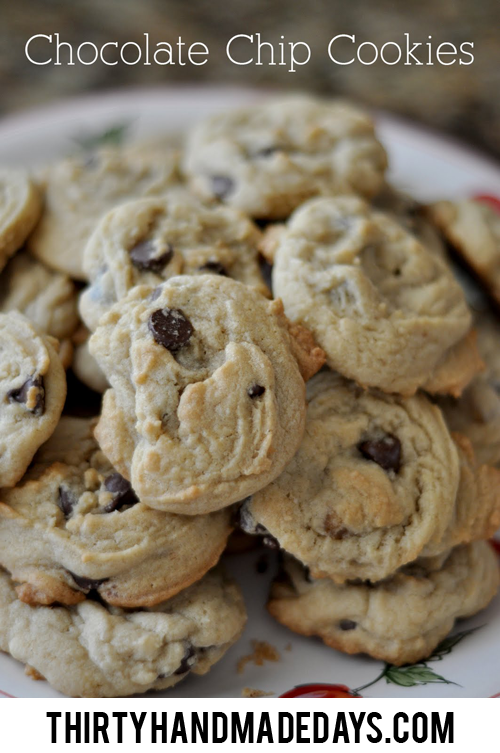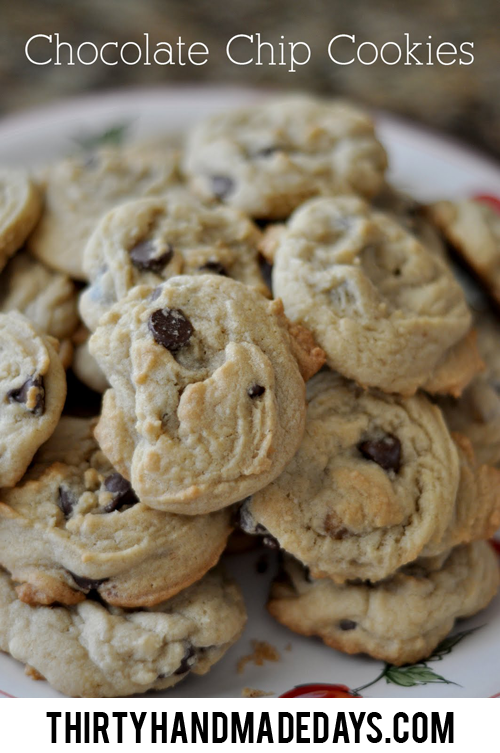 Originally found here.  And they found the recipe from somewhere else.
the Best Chocolate Chip Cookies Ever
Ingredients
1 cup butter (softened)
1 cup brown sugar
¾ cup sugar
2 eggs
1 Tbsp. vanilla
¾ tsp. baking soda
¾ tsp. salt
3 cups flour
1 package Ghirarrdeli Milk Chocolate Chips
½ bag Ghirarrdeli Semi-Sweet Chocolate Chips
have used other brands of chocolate chips & they work but these are the best. HAVE to use both milk chocolate and semi-sweet for the best results)
Instructions
Cream butter and sugars. Add eggs and vanilla. Then add dry ingredients. Mix in chocolate chips. Bake at 350 for 9-11 minutes.
Chocolate Chip Pumpkin Cookies would be awesome too: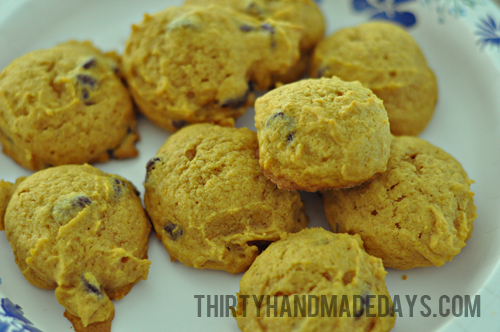 Thank you Jeannett and Julie for creating another way to think of others. It has never been more clear to me than now:
The best way to find yourself is to lose yourself in the service to others. -Gandhi
Did you take on the challenge? Are you participating this week in the Happy Day Project?