This post is in partnership with Saline Soothers.  I am thrilled to work with a company I believe in. 
With the kids back in school and a chill in the air (well not here today – it's 100+ degrees!) , fall is on its way.  And every year unfortunately the sickies come with it.  It's inevitable.  So what's a girl to do?  Make lemons out of lemonade with this cute Get Well Soon Mason Jar Gift Idea, that's what.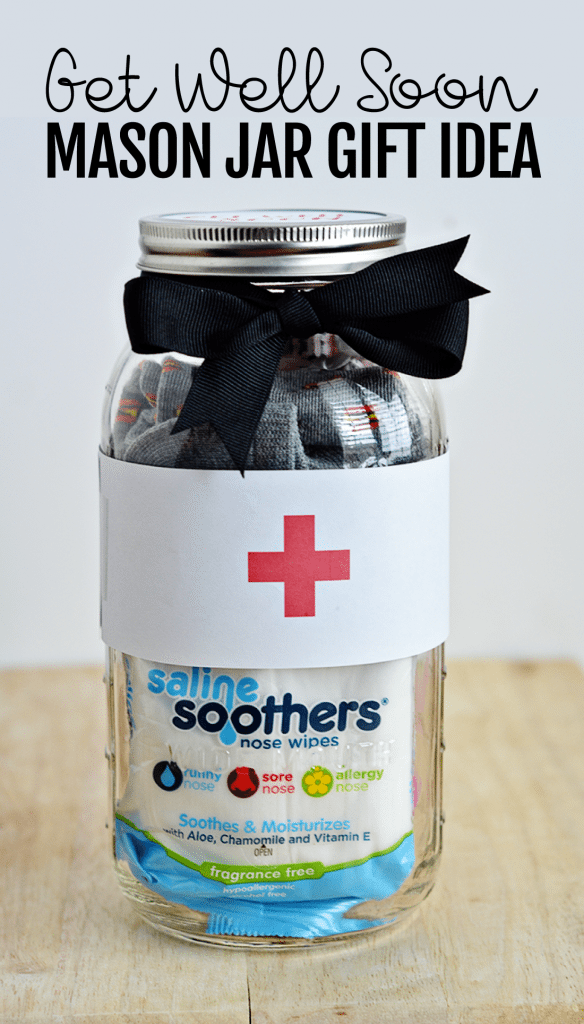 My love affair continues with mason jars.  I just can't shake it.  Everything looks cuter in one.  Even things to help you feel better.   Although you could put all kinds of things inside of your "get well soon jar," this is what is in the one I made: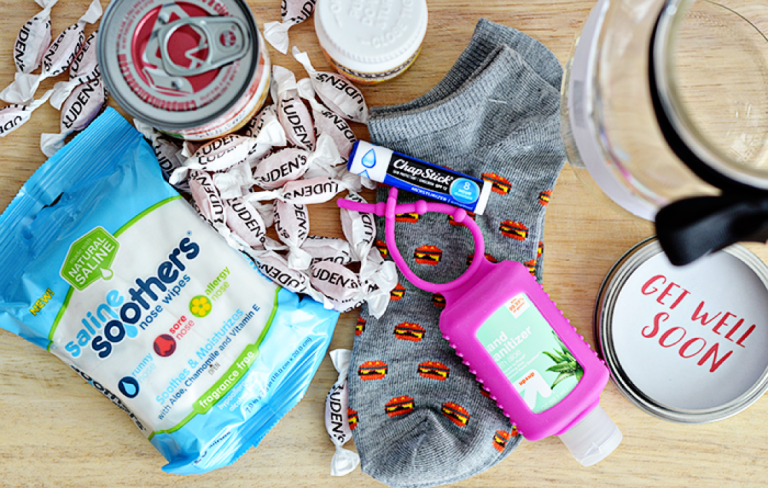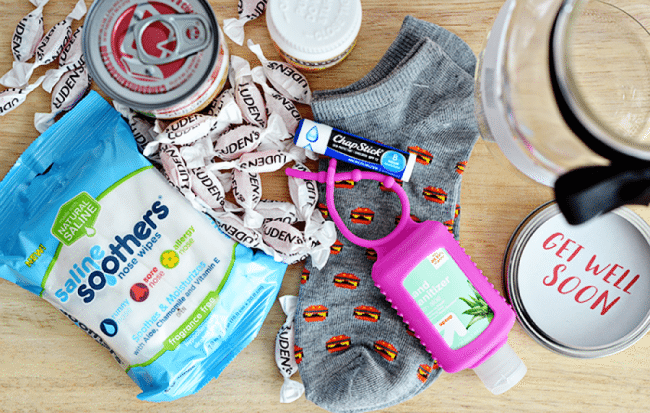 Hand sanitizer
Cute socks
Cough drops
Lip balm
Chicken noodle soup
Wouldn't ya know that my youngest got a cold this week and got to try all of these things out?  He used the Saline Soothers for his nose.  I wasn't sure what he'd think about them but he gave two thumbs up.  They are soft and comforting when his little nose is raw.  Plus I don't feel bad giving them to him because they are all-natural saline, have Vitamin E, Aloe and Chamomile in them.. You can purchase them at Walgreens and Rite Aid. I even have a coupon for you to use: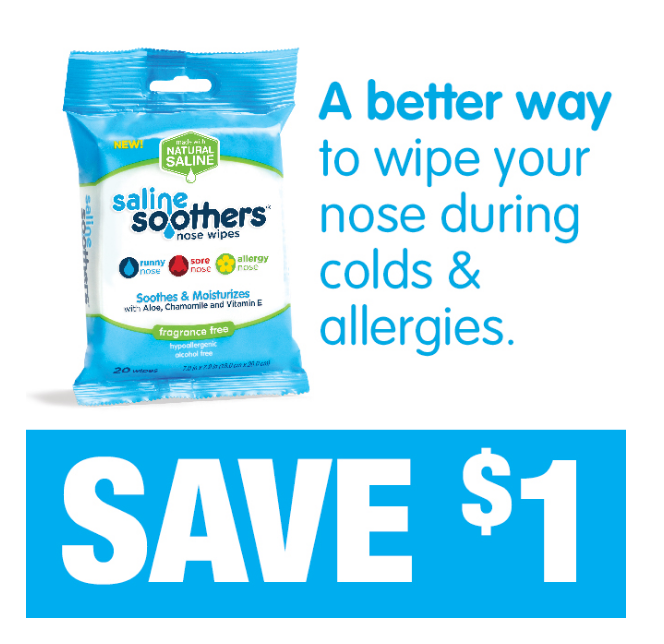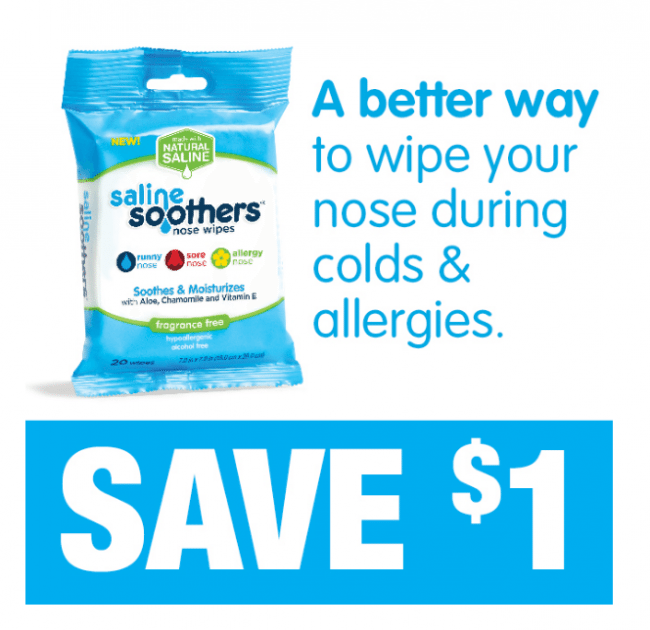 To make this gift,  you can download my printables (for personal use only), cut them out and wrap around the jar.  I added a cute ribbon for a little touch.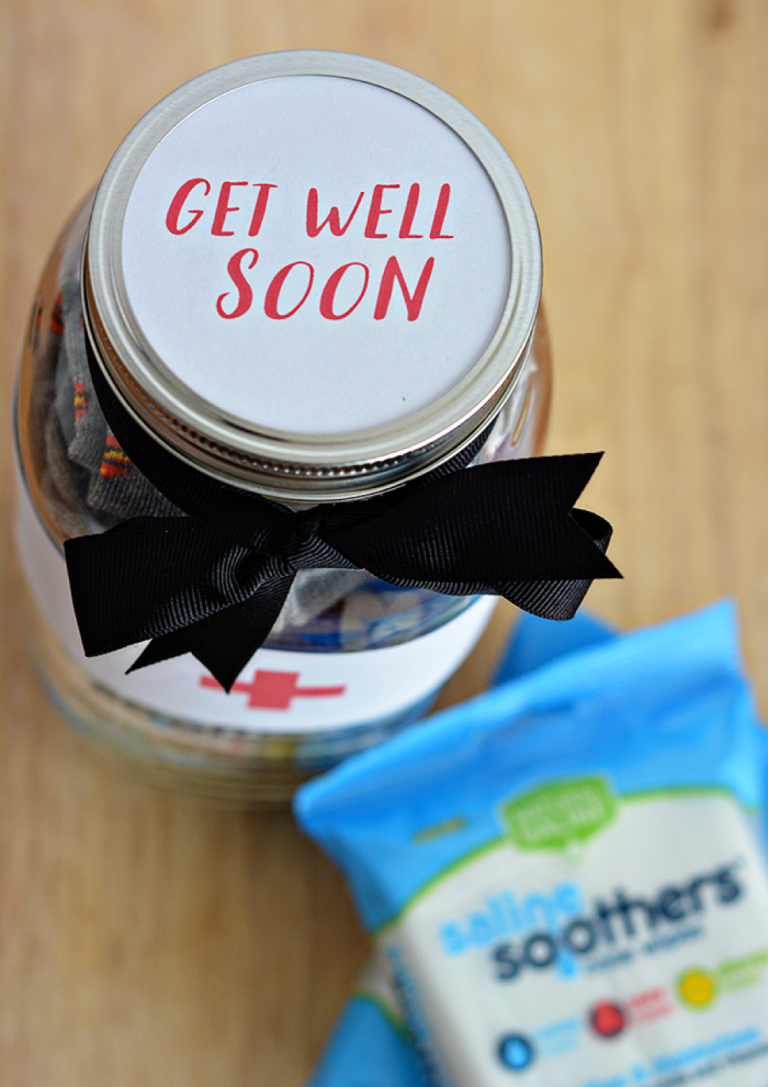 I know that if I was sick I'd appreciate someone thinking of me!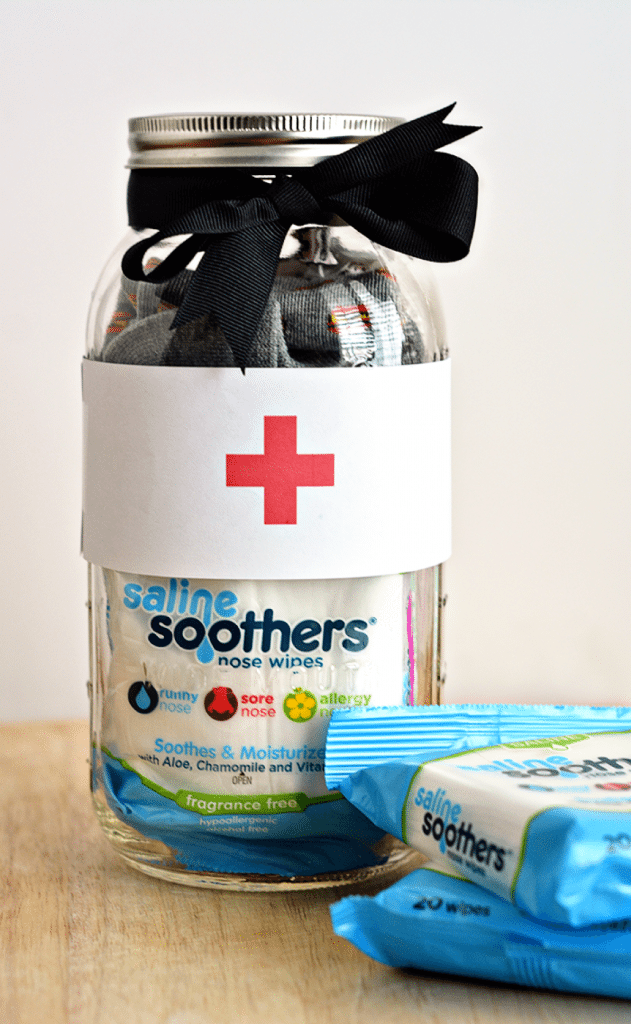 Bonus! You can enter to win $100 gift certificate to Walgreens + Saline Soothers product to try out.  Enter below: