I've been working round the clock on holiday projects to share here.  Someone recently asked on Instagram for gift ideas for friends so I modified an older button earrings idea to create these fun cards: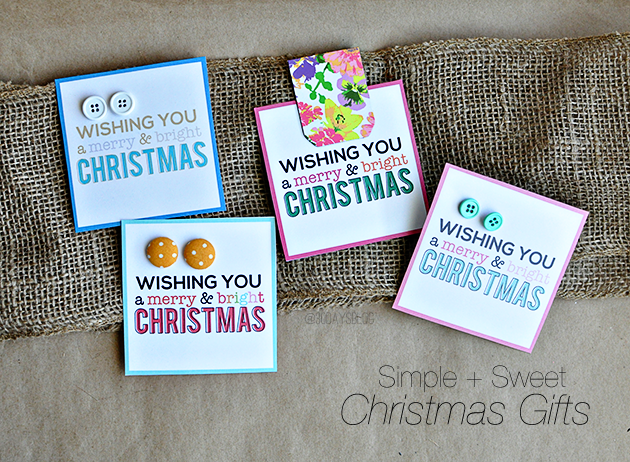 You could use these cards for just about anything.  I made some simple button earrings and attached them to one of the cards.  I purposely did "wishing you" so that you could dot the "I's" with the earrings.  Cute huh?  For another I found adorable bookmarks and added it.  How cute would it be then include a bookstore gift card or a favorite book?  I also did another version of covered button earrings for a different card.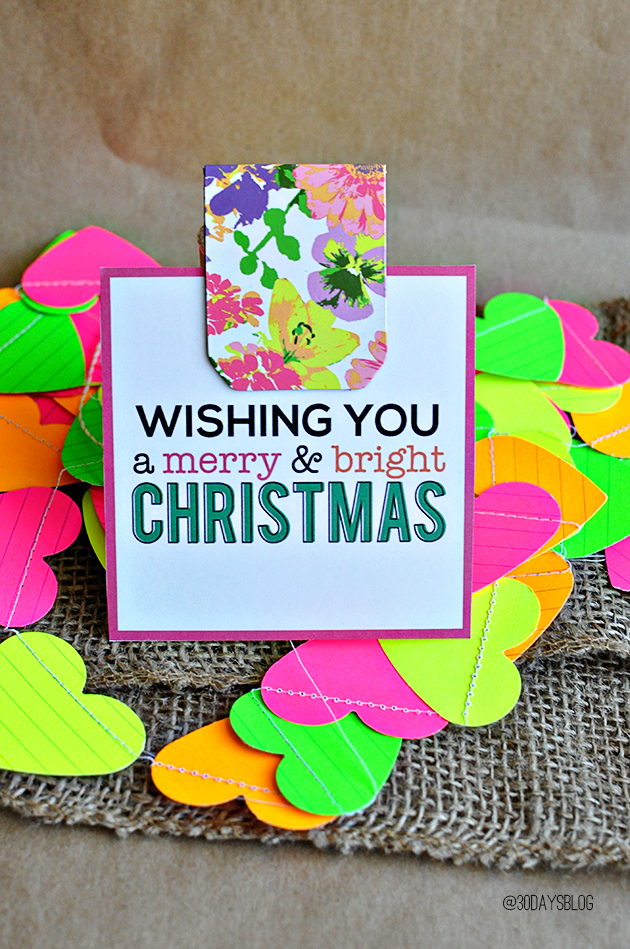 With neon back and all, I knew I had to make a brighter version of this card.  The fun heart garland is from Raising Rubies – love Jaime's shop! That floral thing is the bookmark…. I know, so cute, right?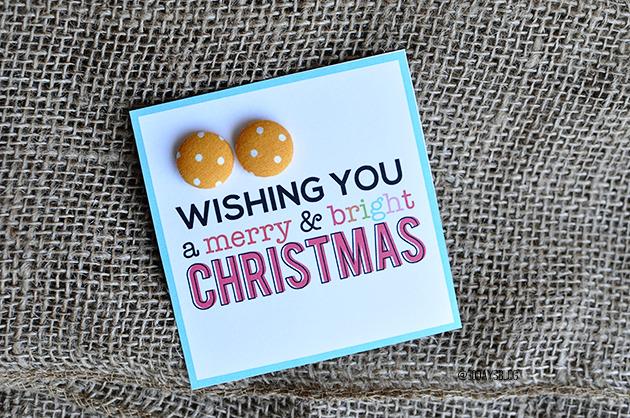 It's hard to pick a favorite of these but this would be it.  The colors are so me! I love this combo for sure.
Download 5 printable gift cards for the ladies in your life.  For personal use only. Thank you!
You can choose to print just one page or all 5 in your printer settings.
 Check out these other fun holiday gift ideas: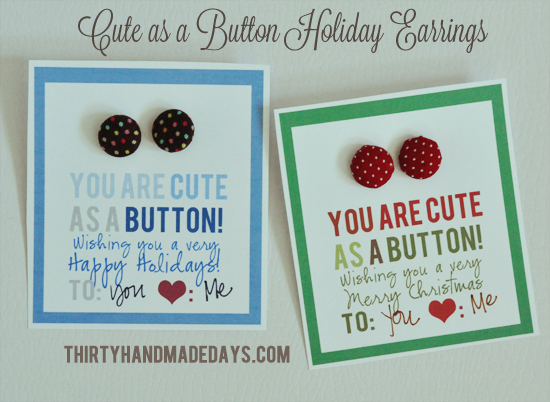 Cute as a Button Cards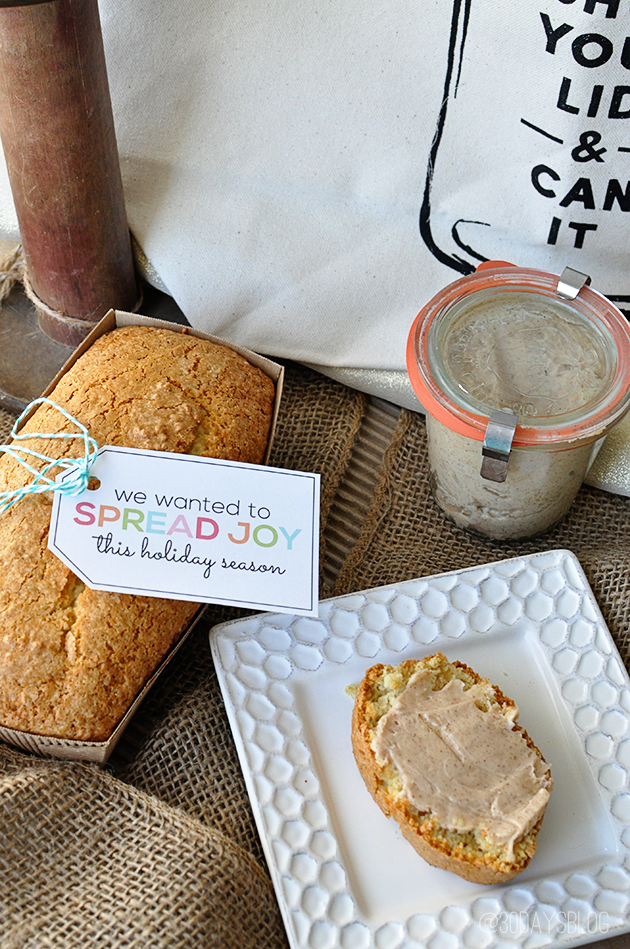 Spread Joy Gift

Interchangeable Ornament Gift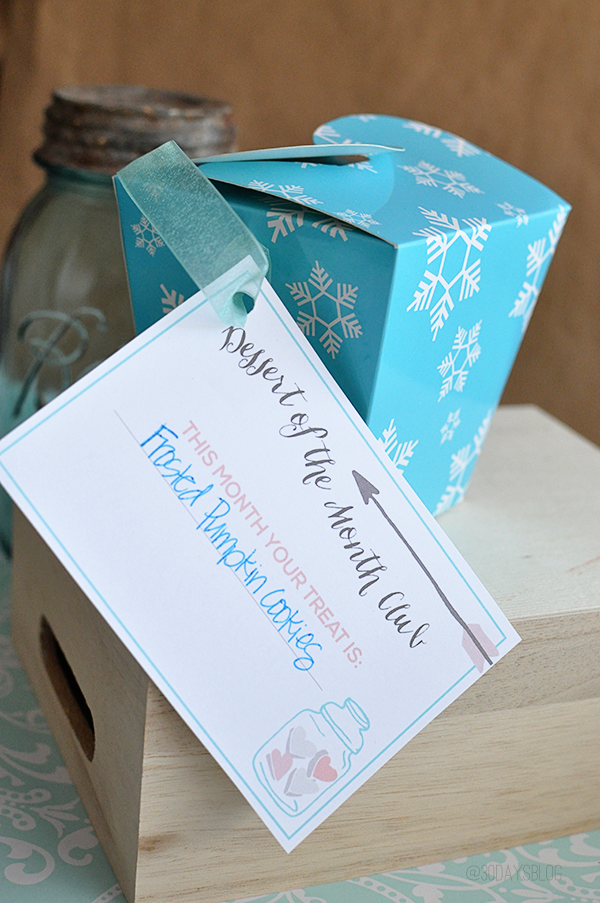 Dessert of the Month Club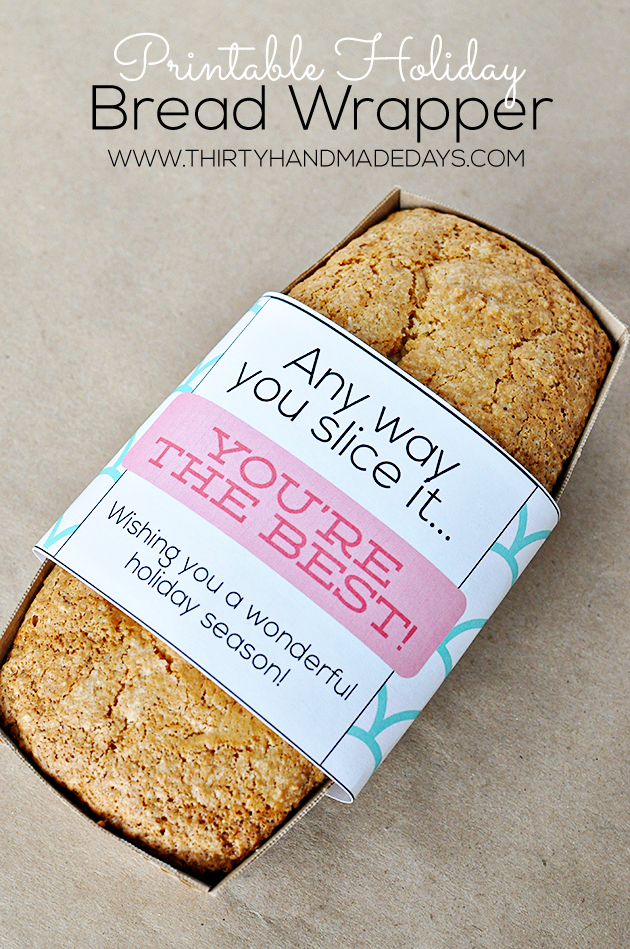 Any Way You Slice It …..