Wrapping gifts in a fun way has been on my mind lately.  I shared the confetti gift wrap and today I'll be over at the Polka Dot Chair with a polka dot version.  If you're visiting from there- welcome! Hope you find some fun new ideas on 30days.
On both of the packages I created, I attached some sweet little tags.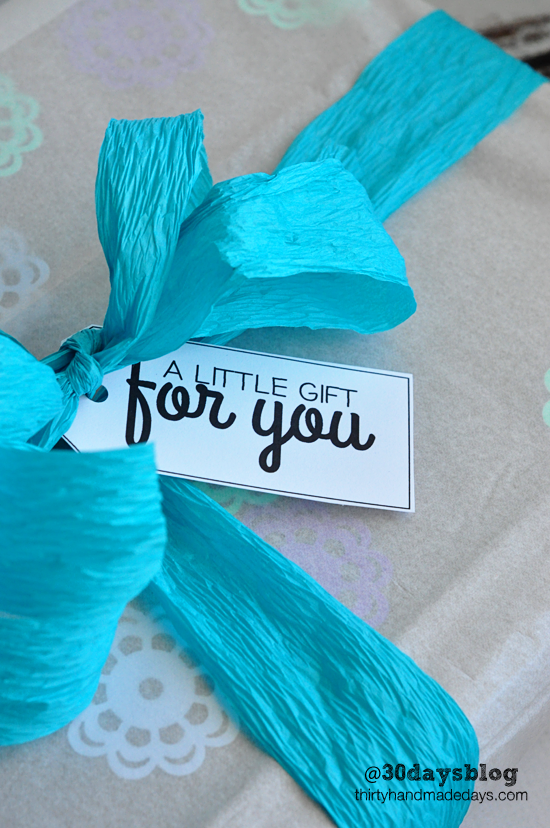 I got the inspiration for the tags from my Favorite Fonts posts.   Each tag contains fonts from those posts.  I mean, I don't really need a reason to play with fonts…but this is as good as any reason, right?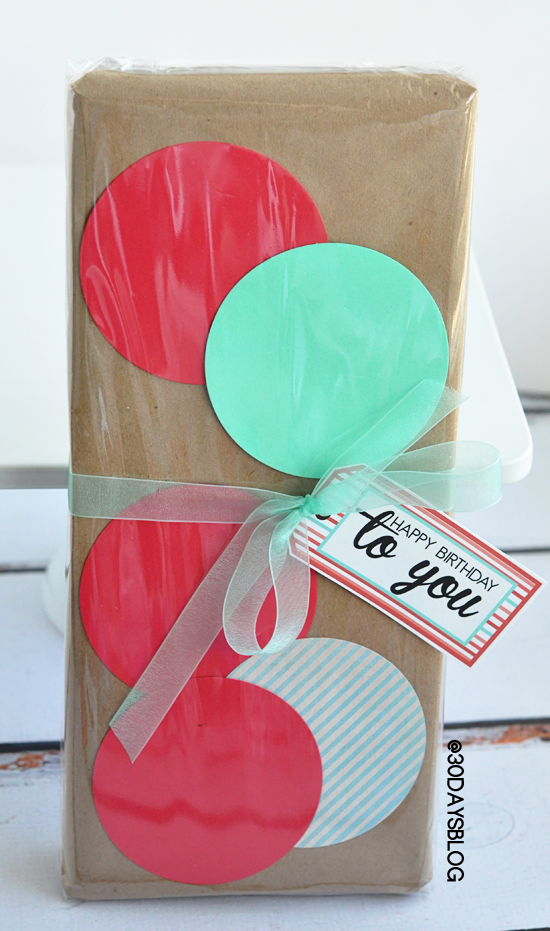 You can download a black and white version of the tags: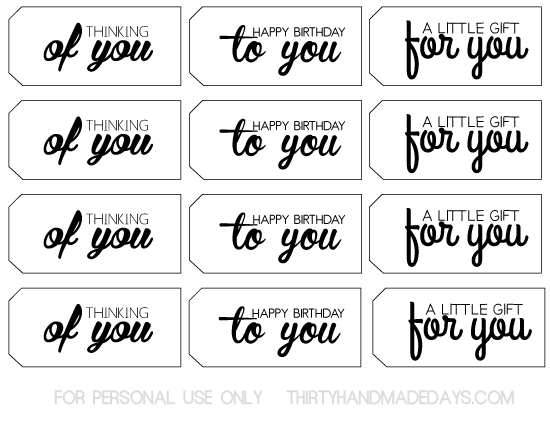 Or some more colorful tags: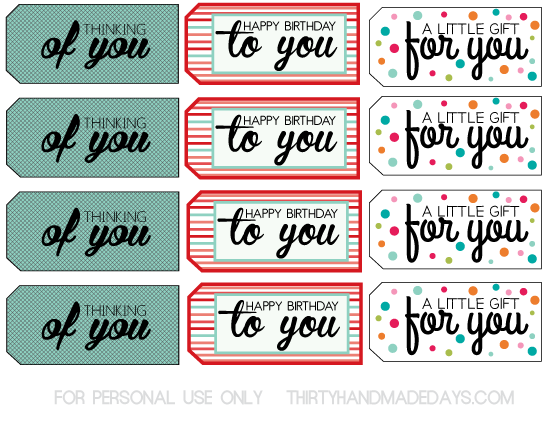 What's your favorite way to wrap a present?  Do you go straight for the bags?  Or do you create something more involved?  These tags could make bags look more personal.