I stumbled upon this fun idea for confetti gift wrapping paper from my friend Kristy and thought I'd take it just a little bit further.  The simplest of gifts can be transformed into something great with a really good wrapping job.  Am I right?  I have plenty of gift ideas that you could wrap up using this easy tutorial.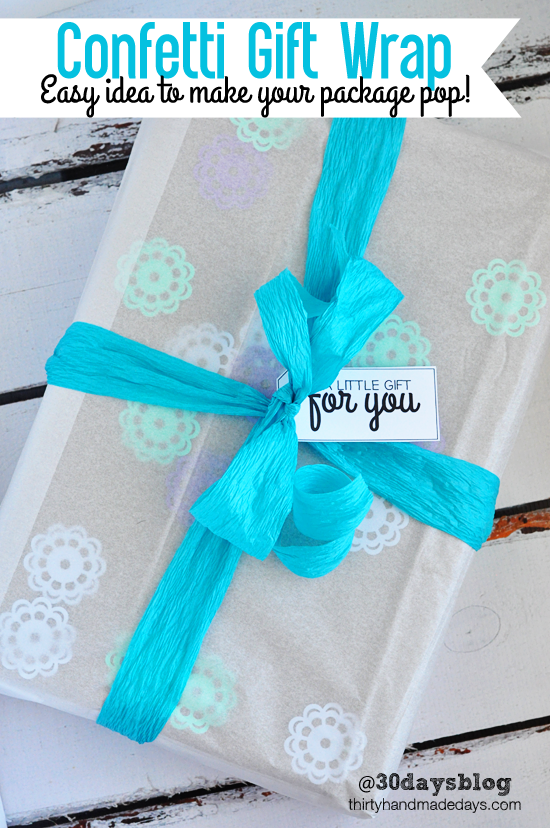 Here are the supplies I used to create this cute package:
(most of them I had on hand but if you don't, they can be found at a dollar store and local craft store)
white tissue paper
kraft paper
punch of your choice (I used Martha Stewart embroidery punch)
scissors
tape
colored cardstock
paper ribbon, baker's twine, or ribbon
gift tag
Check out my animated image to see how I made this gift wrap:
(if you are reading this in an email/reader, click over!)

I will be posting the gift tag featured on the package that I created using
fonts
from my favorite
font download
posts soon…so be on the look out.  Do you have any fun tricks for making packages pop?  I'd love to hear all about them.