I'm always trying to come up with a new way to package things.  With the holidays right around the corner, I made gift bags to give to neighbors, friends and teachers.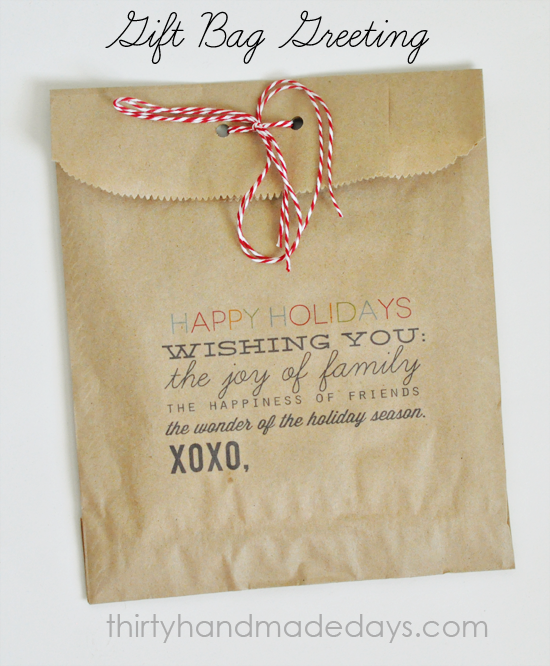 Recently I've made a few versions of these bags.  One for our Queen Bee Market vendors and one for one of my best friend's birthday.  I had fun sharing them on Instagram (just really starting to get into Instagram and I love it!!).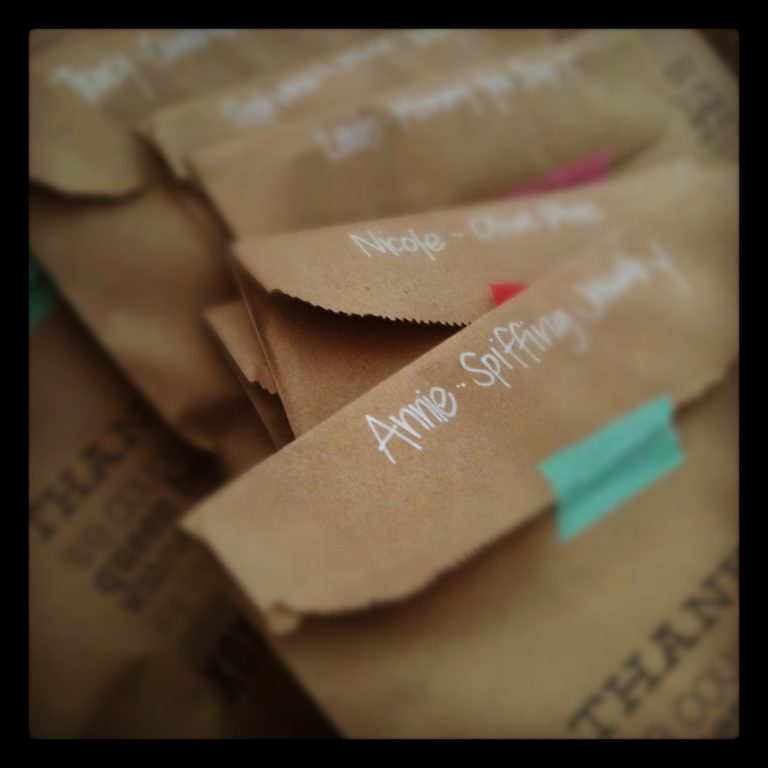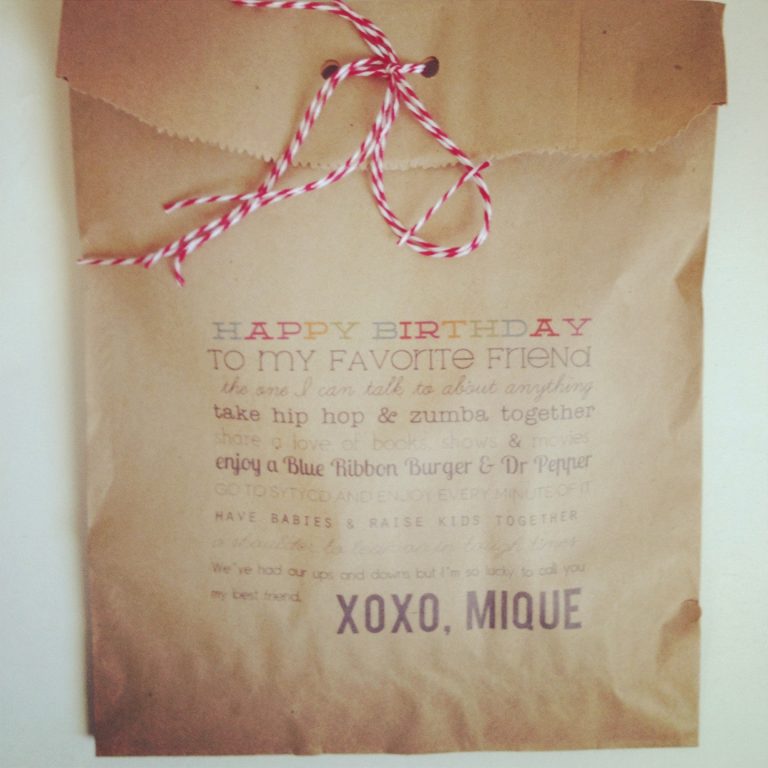 I used two types of kraft paper bags:
a brown paper merchandise bag (item #: 121007) and a lunch bag.
I also used my printer, a hole punch and twine.  Simple but cute.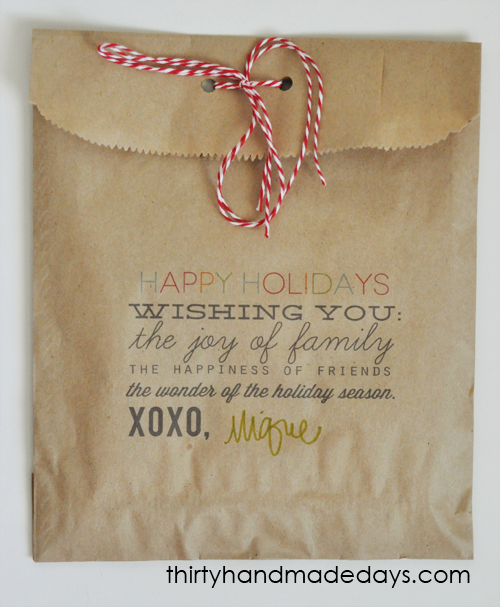 A few notes:
Every printer is different.  I've done this on two different ones.  The keys to getting your printer to print them right are two things: make sure you change the printer settings to "envelope" instead of paper and adjust the size to custom.  AND put more than one bag in the feed spot.  Something about the pressure of a few bags makes them feed better through the machine.  I also make sure to push the guides (the plastic things that you can make wider or thinner on the feed of the printer) tight to the sides of the bags.  My bag printer settings were: 7″x11″ for the wider ones and 6.127″ x 12.377″ for the lunch bag. 
I know not everyone has access to
flat kraft bags so I made a lunch bag version: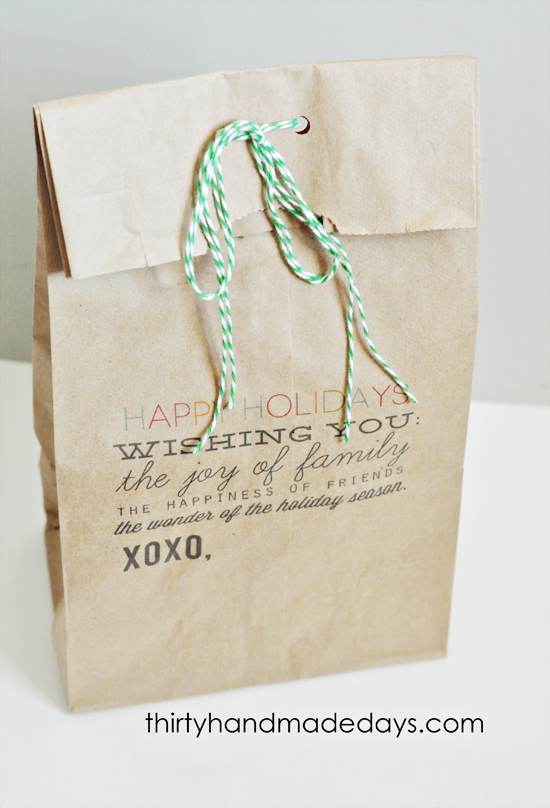 For 30days followers, download your own gift bag greetings!
For personal use only. 
Gift Bag Greeting Wider Craft Bag Style
Gift Bag Greeting Lunch Bag Style