Remember how I posted my personalized Valentine's day paper? Well my daughter turned ten (as mentioned on her best birthday week ever, Bridgit Mendler interview post) and I had fun making some super cute gift wrapping.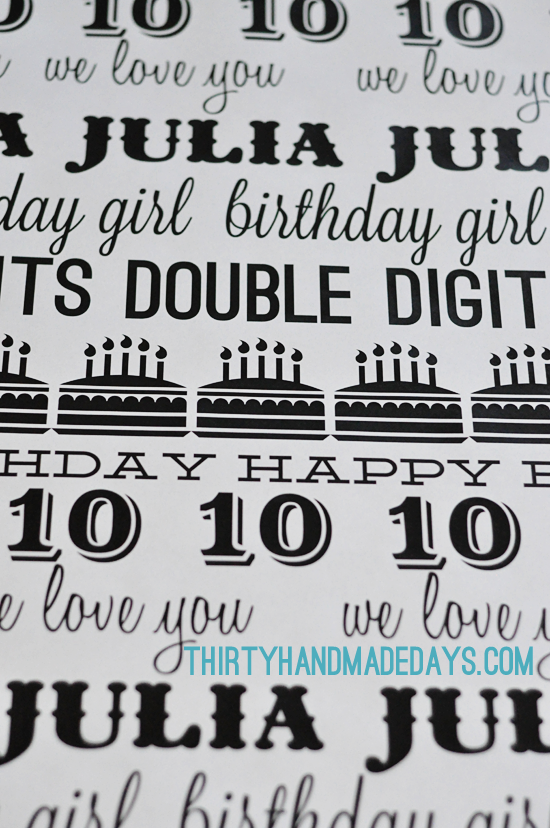 Pin It
Just like the Valentine's day paper, I created this in Photoshop. But you could use Picnik, Photoshop Elements, or whatever floats your boat.  I used a custom shape for the birthday cakes, but have seen some cute dingbats that would work too.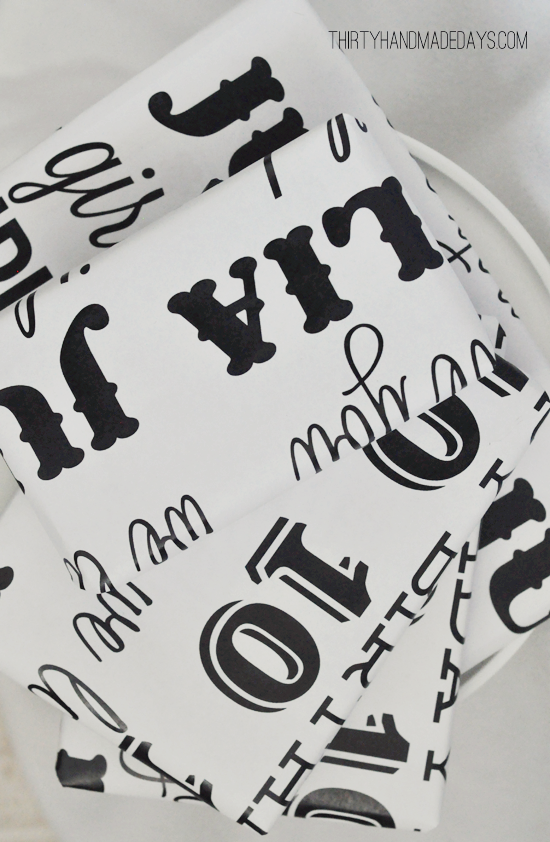 Julia had a stack of custom presents to open- it was pretty fun.  My 2'x3′ sheet of paper lasted through five small-ish presents.
What ended up being Julia's favorite was this poster I created for her: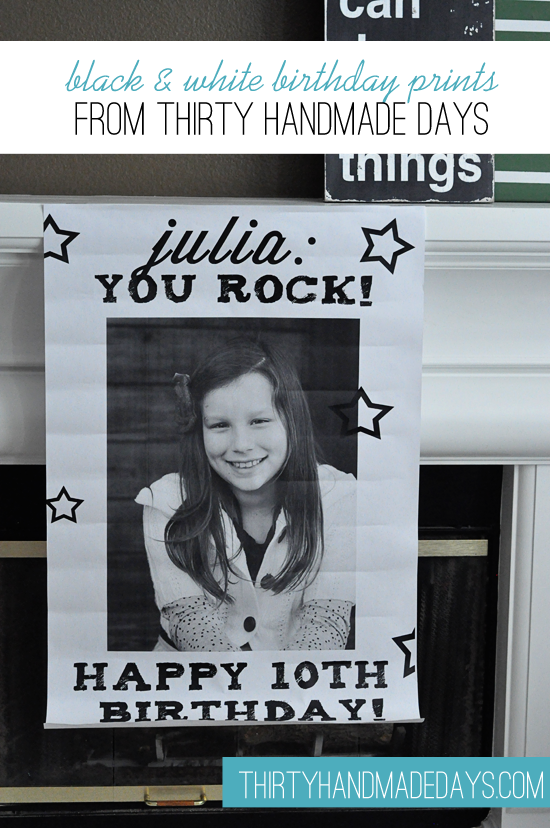 Pin It
Hard to believe that a poster that big only cost me $4 at Kinko's. Again, because it's printed on the oversized blueprint machine, it can only be done in black and white.  Anything color is *way* expensive.  I created this in Photoshop as well.  Just used a picture I had of her and layered on the other elements.  It is now hanging on her bedroom wall- so it must have been a hit! ;)
What do you do to make birthdays special?
I'm linking this post up to:
I'm Lovin' It with Tidy Mom
the 36th Ave
Weekend Wrap Up with Tatertots and Jello