Hello 30days readers! I am so happy to be back with a fun back to school project that you can make in mere minutes.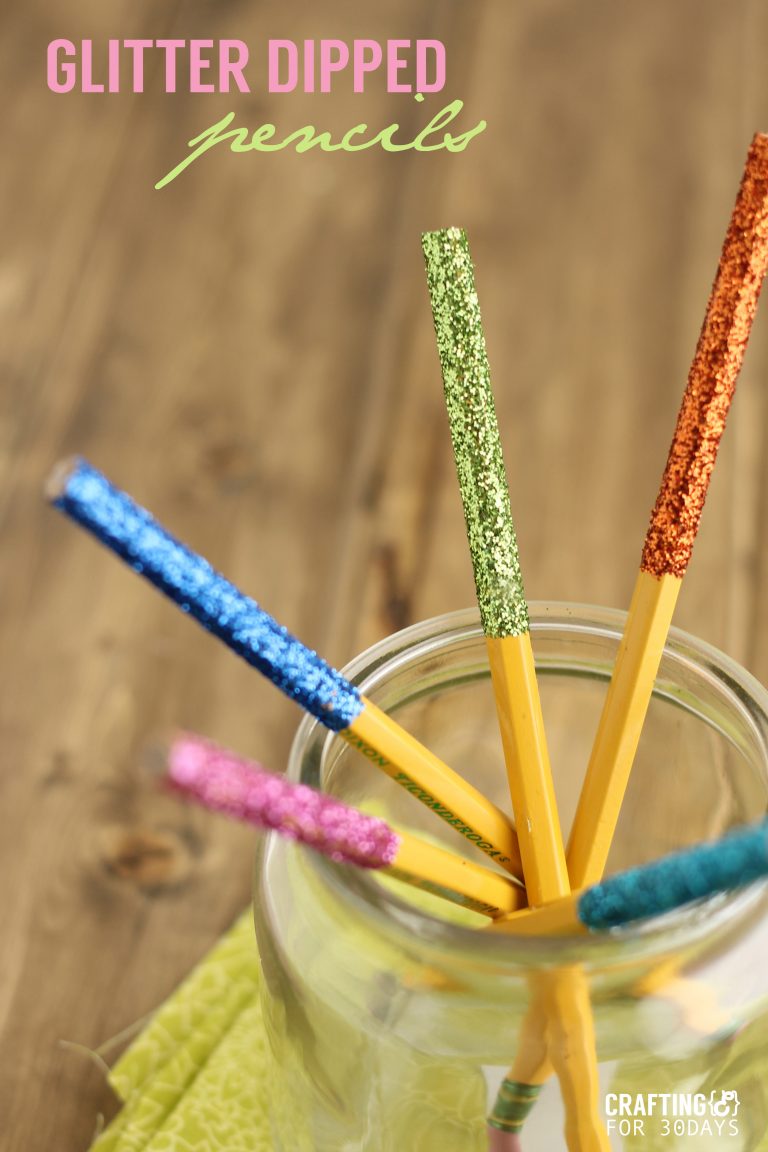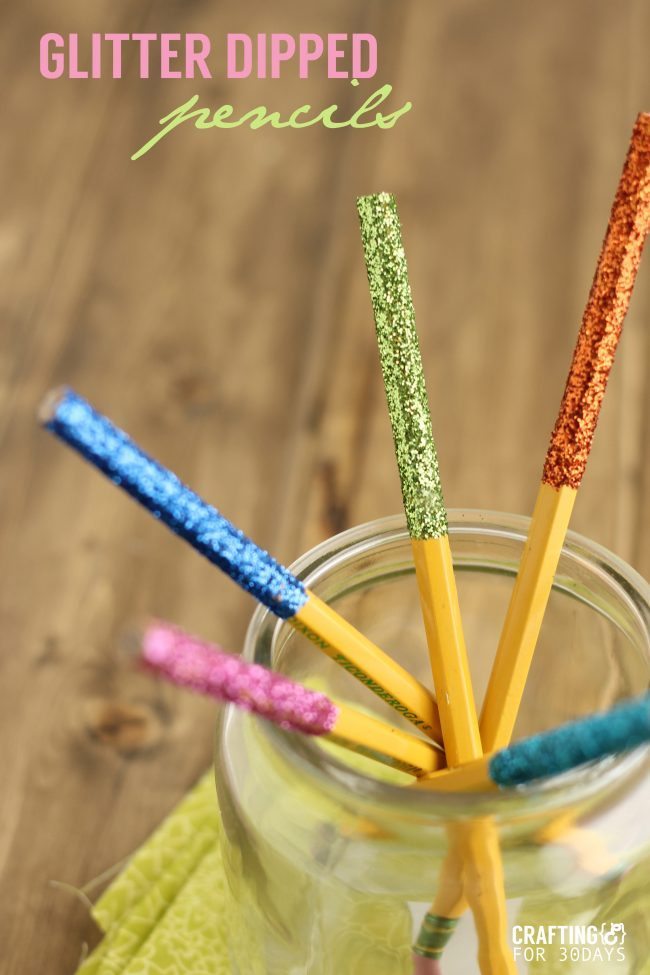 Now, as far as pencils go I am more of a mechanical pencil kind of girl… but I couldn't resist making these plain #2 pencils into sparkling beauties. Can we just talk about glitter for a minute? Is it not amazing?! I mean, just look at how cute it makes this simple wooden pencils?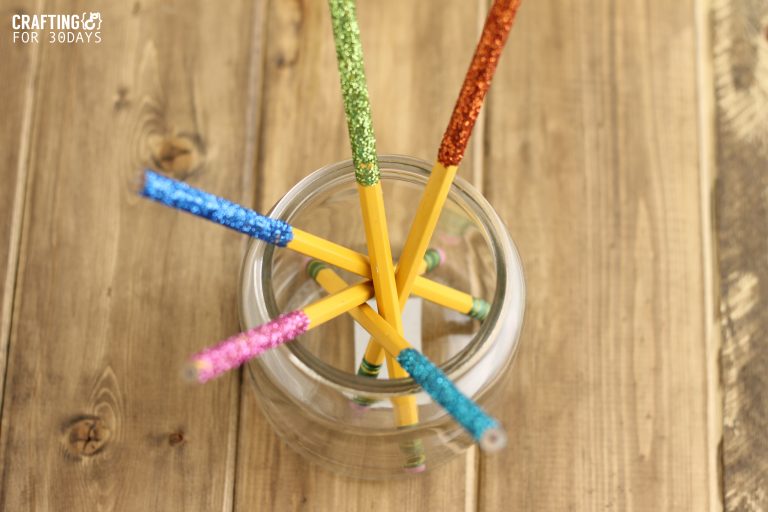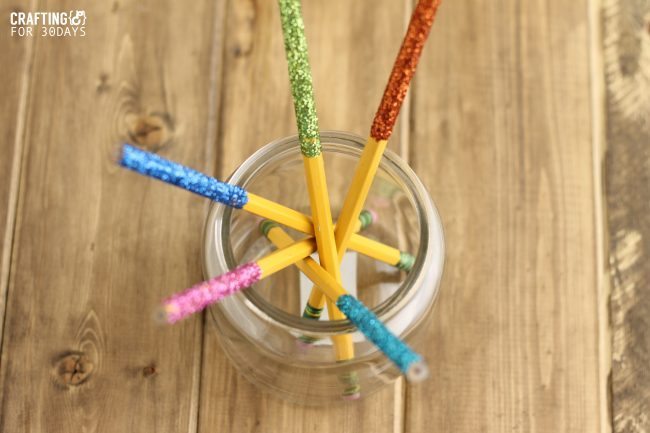 This project is perfect for kids to make too. You simply have to coat the base of the pencil with Modge Podge and sprinkle on the glitter.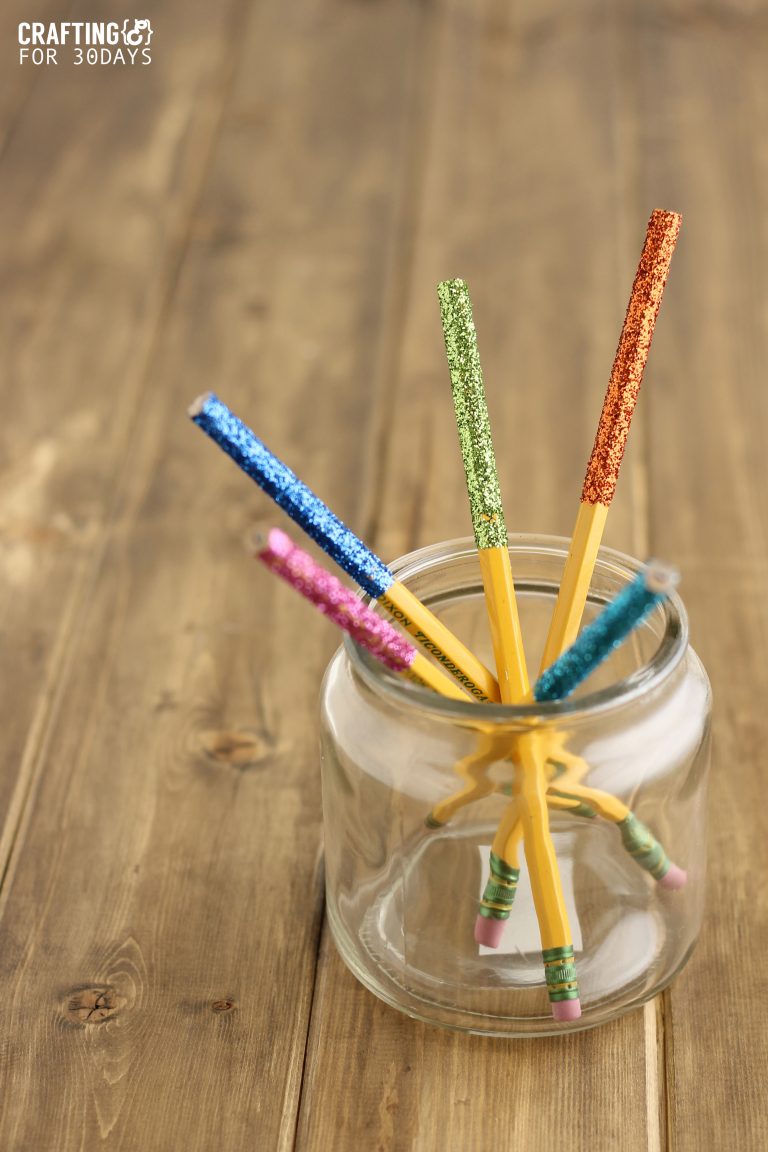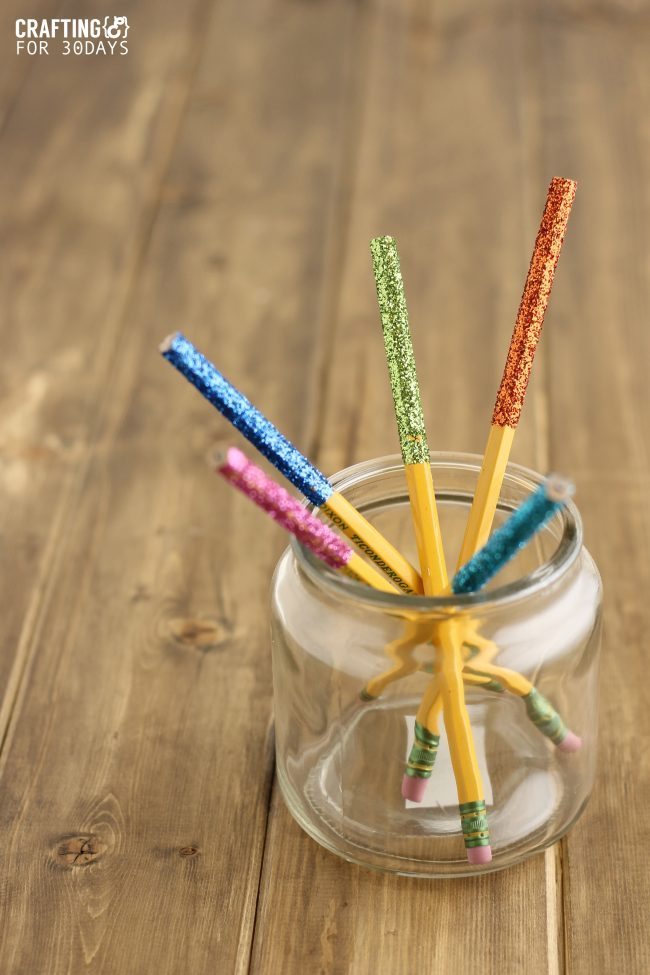 So fun, right? And such a great way to start getting excited for the new school year.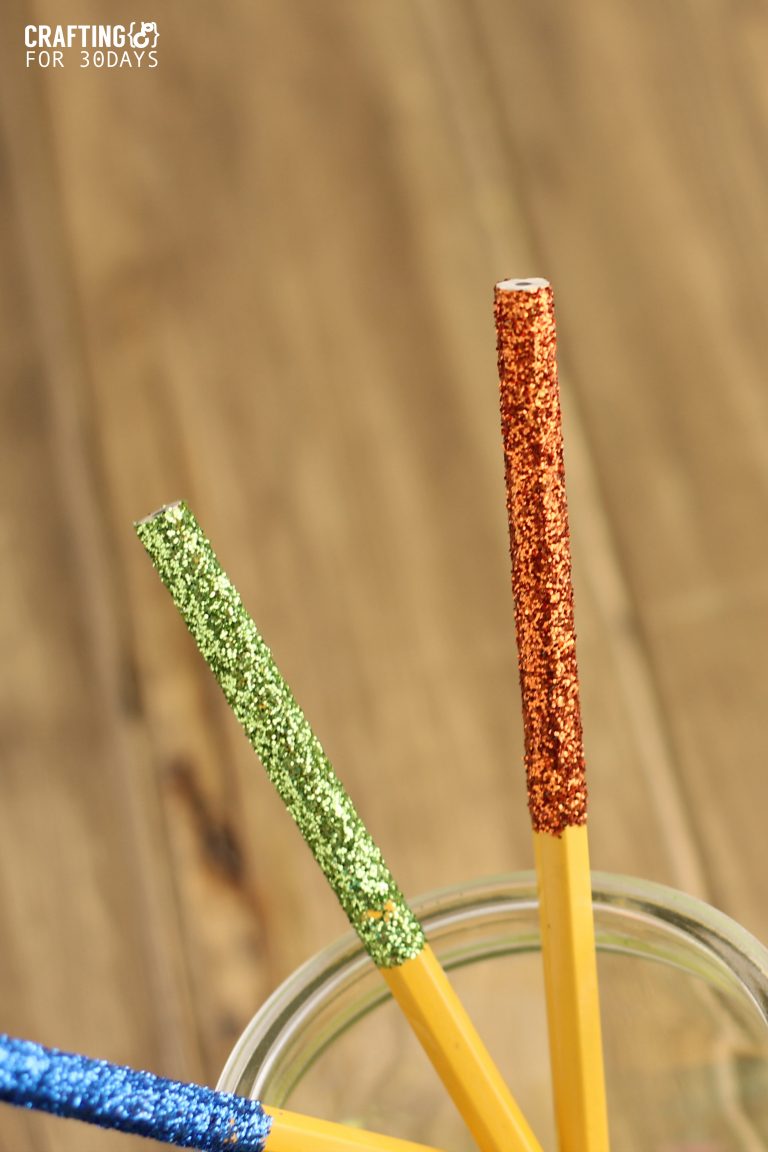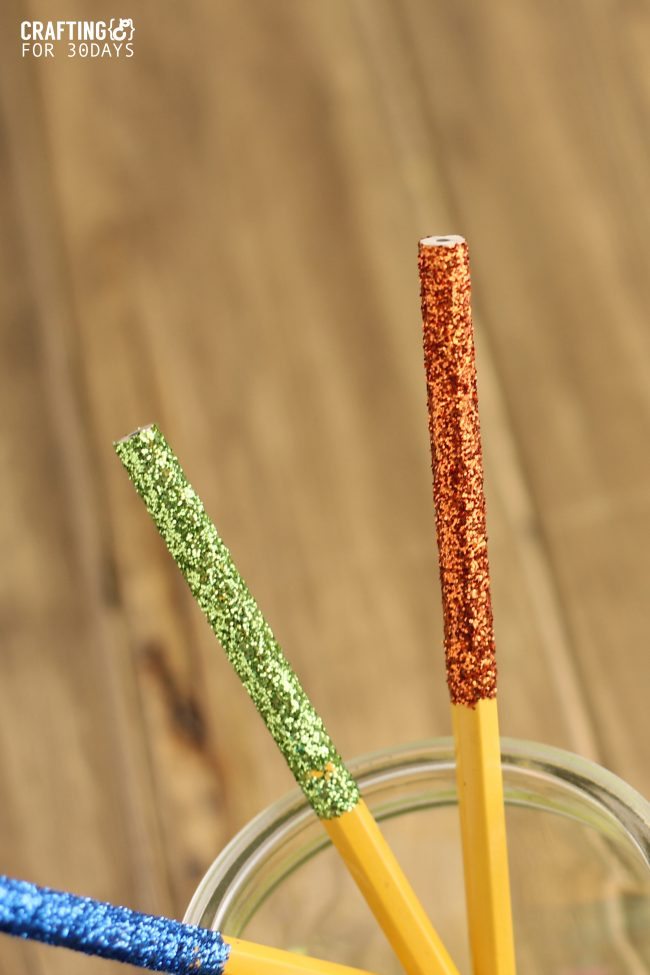 MATERIALS:
#2 pencils
Modge Podge
Glitter
Painter's tape
DIRECTIONS:
Wrap a piece of painter tape around your #2 pencil about 1/2 way from the bottom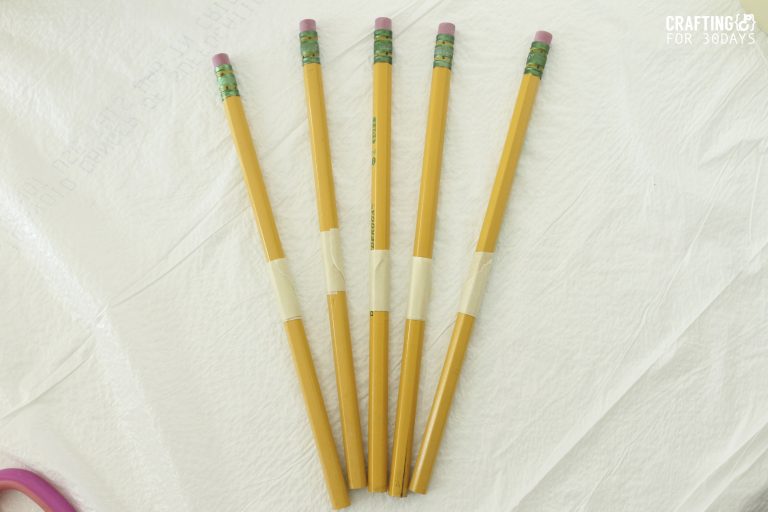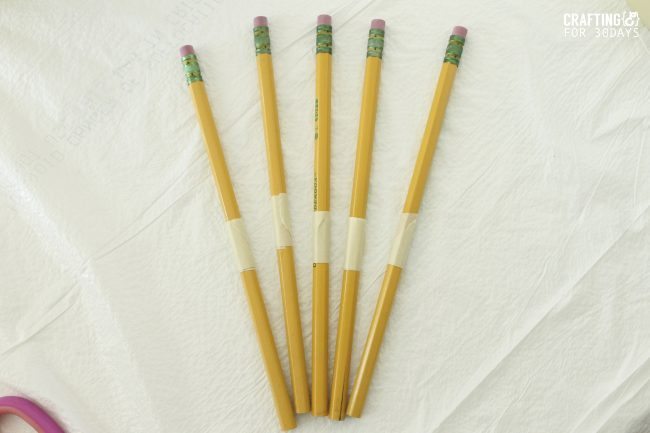 Coat the bottom half of the pencil with modge podge and sprinkle glitter on the pencil immediately after.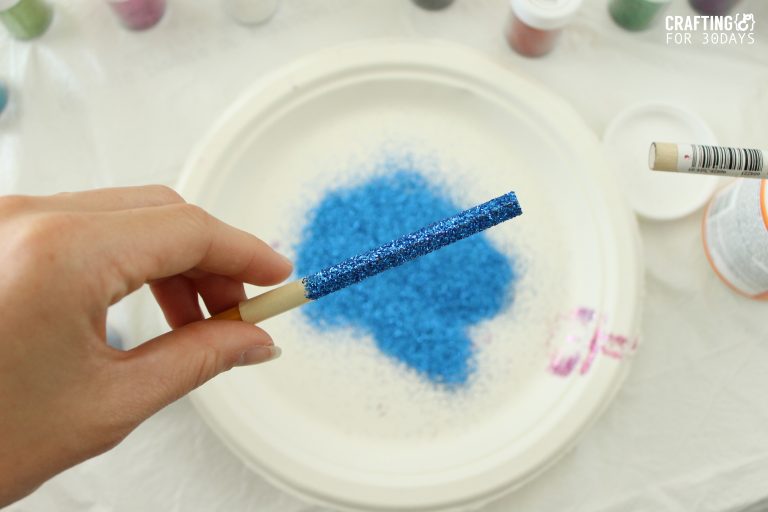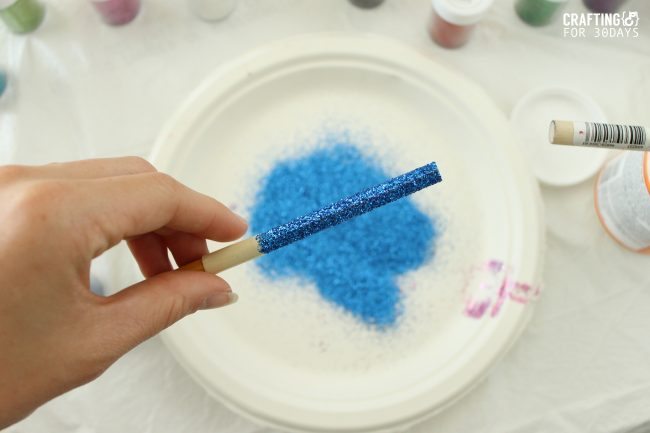 Once the glitter is dry, brush another coat of modge podge on top of the glitter so the glitter doesn't fall off.
And that's it! Don't forget to check out my blog for MORE great ideas!