Grandparents Day is this Sunday. In 1978, President Jimmy Carter declared the Sunday after Labor Day as a day to celebrate grandparents.   And here I thought it was another holiday that Hallmark made up.  Honestly we've remembered only a few times over the years.  But I thought it'd be fun to drop off some simple letters and cards to the grandparents that mean a lot to my kids and me.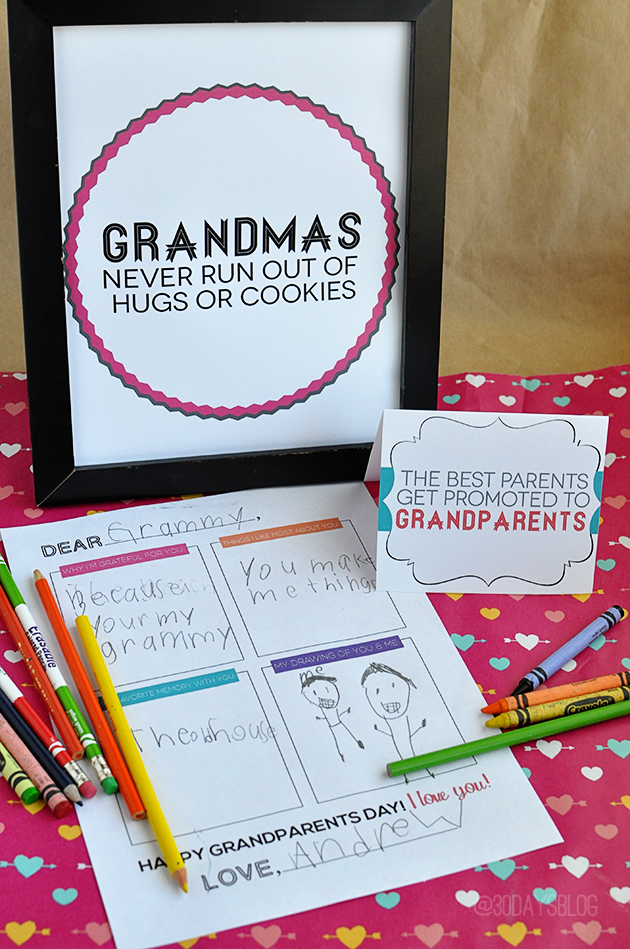 I'm extremely grateful that my kids have a close relationship with their grandparents.  They get to see them often.  It's such a blessing.  Unfortunately both Josh and I didn't get to see our grandparents very much growing up, so it means a lot to us that all three of my kids know their grandparents well.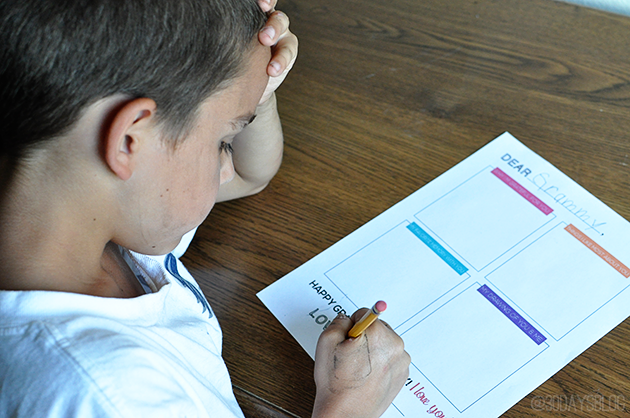 I made a printable summer letter similar to this a couple of months ago. Each box has a prompt and makes it easy for kids (big or small) to color in.  Older kids can write sentences in the boxes, while younger kids can draw or have Mom or Dad help them fill it in.
The other two printables are pretty self explanitory- there are cards to print and a Grandma print to frame.  Make a batch of their favorite treat and deliver this (or mail it— you still might have time!) on Sunday.
Download a Grandparents Day letter, cards or Grandma print.
For personal use only. Thanks!