This post is in partnership with Yoplait. I am beyond thrilled to work with a company I absolutely love.
With the start of the New Year there is so much talk about when it comes to eating healthier, setting goals and getting organized. I know that there's a lot of hype about New Year's resolutions. But this year, I want to share some real, actionable steps. I want to help you #LiveFull.
For me, that means a few things –

Start my day with breakfast every day 
 
Setting a goal to eat right makes a big difference in my life.  I am not "hangry" (hungry-angry) by lunch time and it helps my metabolism.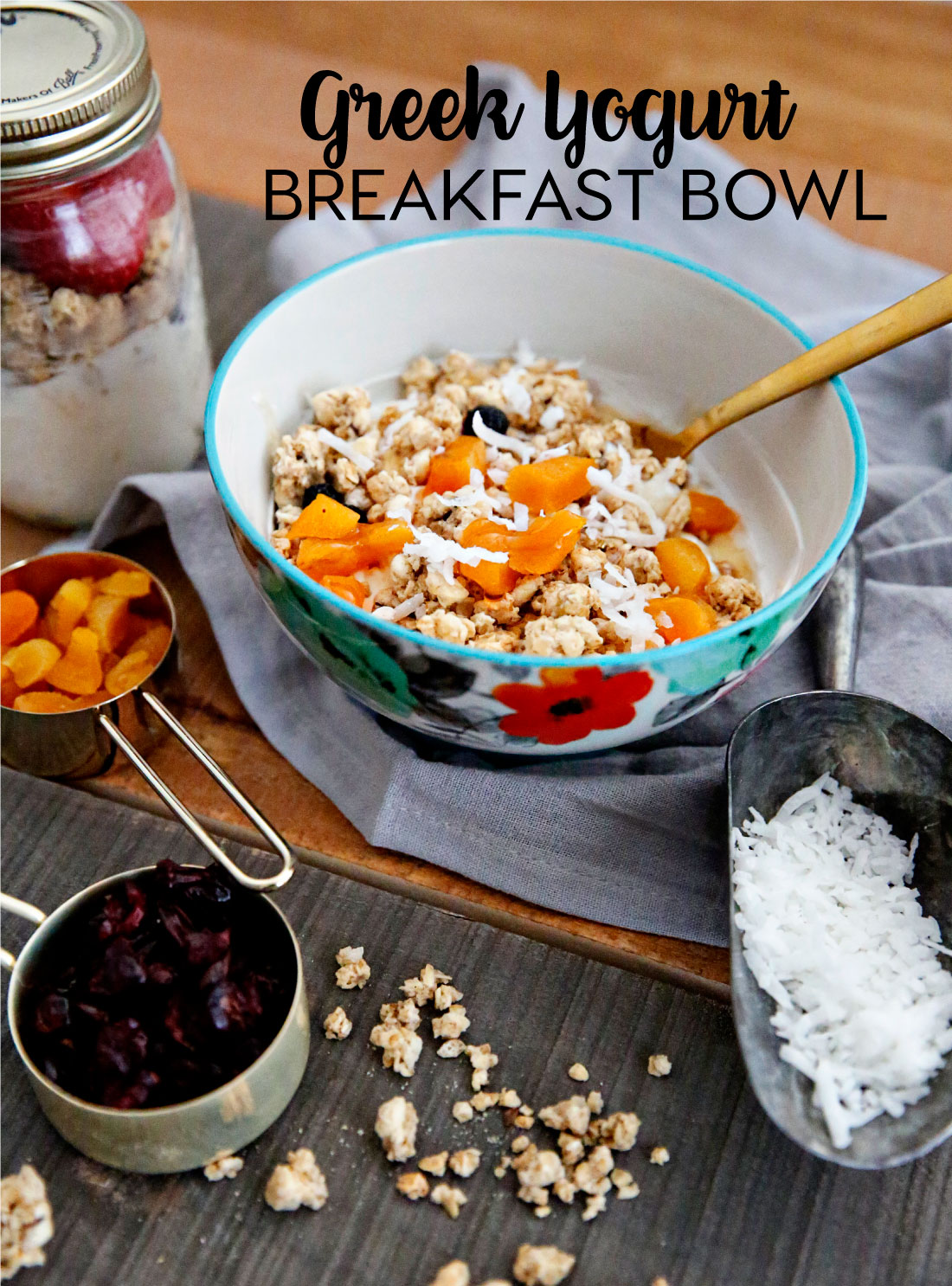 I've heard for years and years how important breakfast is and that it's often skipped over. I have to be honest, I have been a little inconsistent with breakfast. My kids eat it every day before school but sometimes I don't get around to eating until lunch time. Crying shame! Especially when there are some really easy options out there.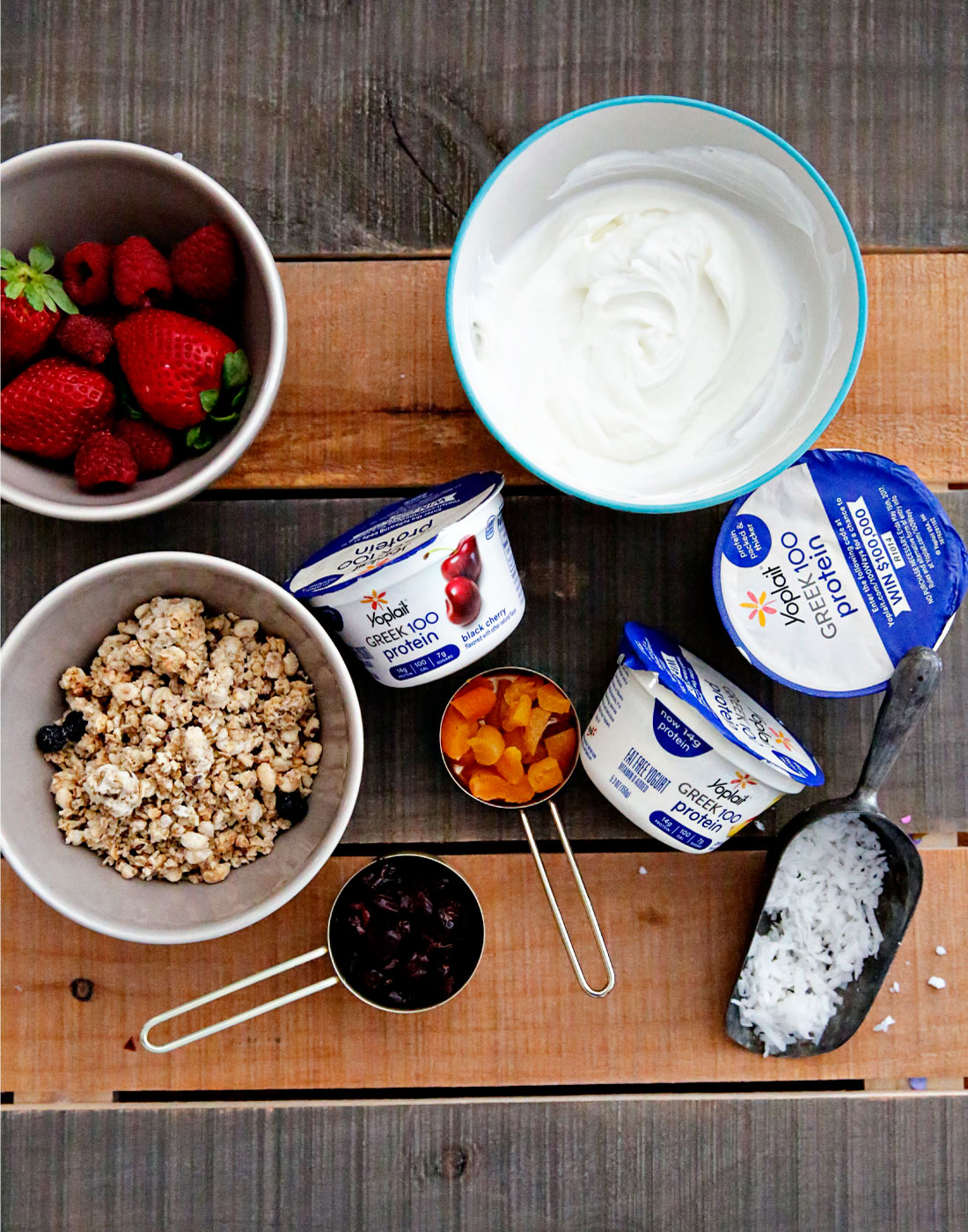 To make a yogurt bowl, you only need a few ingredients. Here's what I use:
These bowls are so quick to whip up and with Greek 100 Protein, has 14-15 grams of protein and 100 calories. So if you start your day off with this, it will help curb your hunger.  You can't go wrong with that! Plus, there are so many different flavor options that you'll never get bored of the same old breakfast.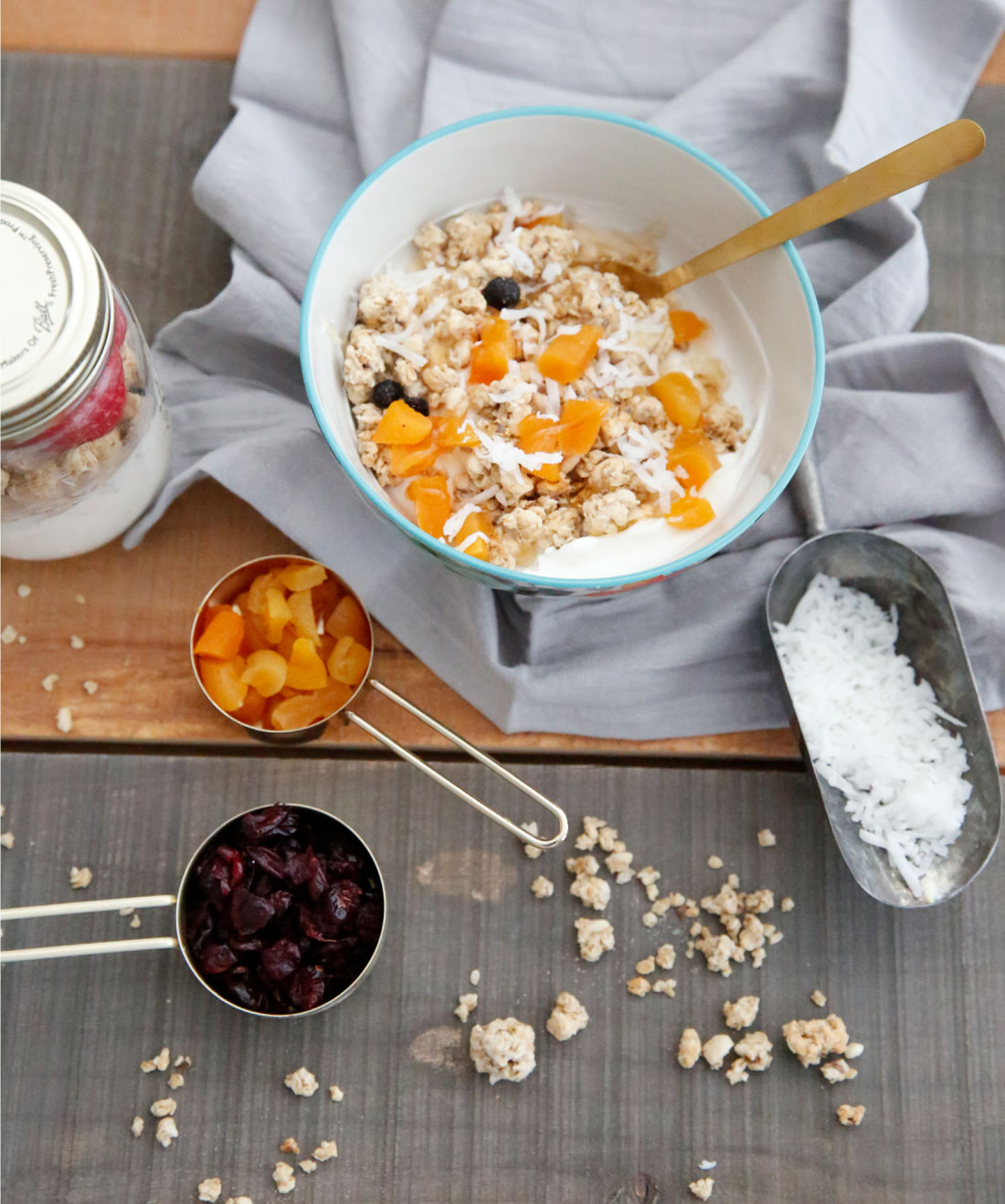 But breakfast is only the start. Here are some of my other #LiveFull goals:
Intentionally increase water intake
I have been hit or miss with drinking enough water. When I do, I can feel a difference in my skin, my body and my sleep. I know it's important but
 need to be more intentional with it. 

Break the day into increments and make sure I have "me time" in there

Whether it's taking a walk, reading a book, watching tv without anything else going on
(because I often work while the tv is on), life seems so much happier when I'm able to take breaks. A lot of times I
get caught up in working because I really enjoy it, but then I don't have
balance and end up getting stressed. 

Explore our area with my family – hikes, activities, etc 

The older I get, the more I realize what a "homebody" I am. I'd rather be at home, in pajamas with warm socks and a soft blanket than pretty much anywhere else. But … I also like traveling and exploring new things. Every time I go somewhere I am in awe of what a beautiful world we live in. I want to shift my focus a bit and explore my area with my family. Not only will it make me appreciate our surroundings but it's an awesome way to bond and make memories. Win/win! 

Unplug more 

This is tough. Really tough. As much as I get on my kids about getting off their electronics, I could use the reminder too. I want to be more strict about times to be on and off all electronics – meal times, waking up, going to bed and family time.
Be more grateful

Because looking for things to be grateful helps you have a full life!  
I know everyone's 2017 goals are different, so to help get you thinking about how you'll #LiveFull this year, I created a cute printable. Because everything is better with a cute printable, right?
I didn't focus on the typical things – instead I added a spot to write what I'm grateful for, a place to mark off my water intake, and a place for "notes" (or if you're anything like me, it will turn into a place to doodle.)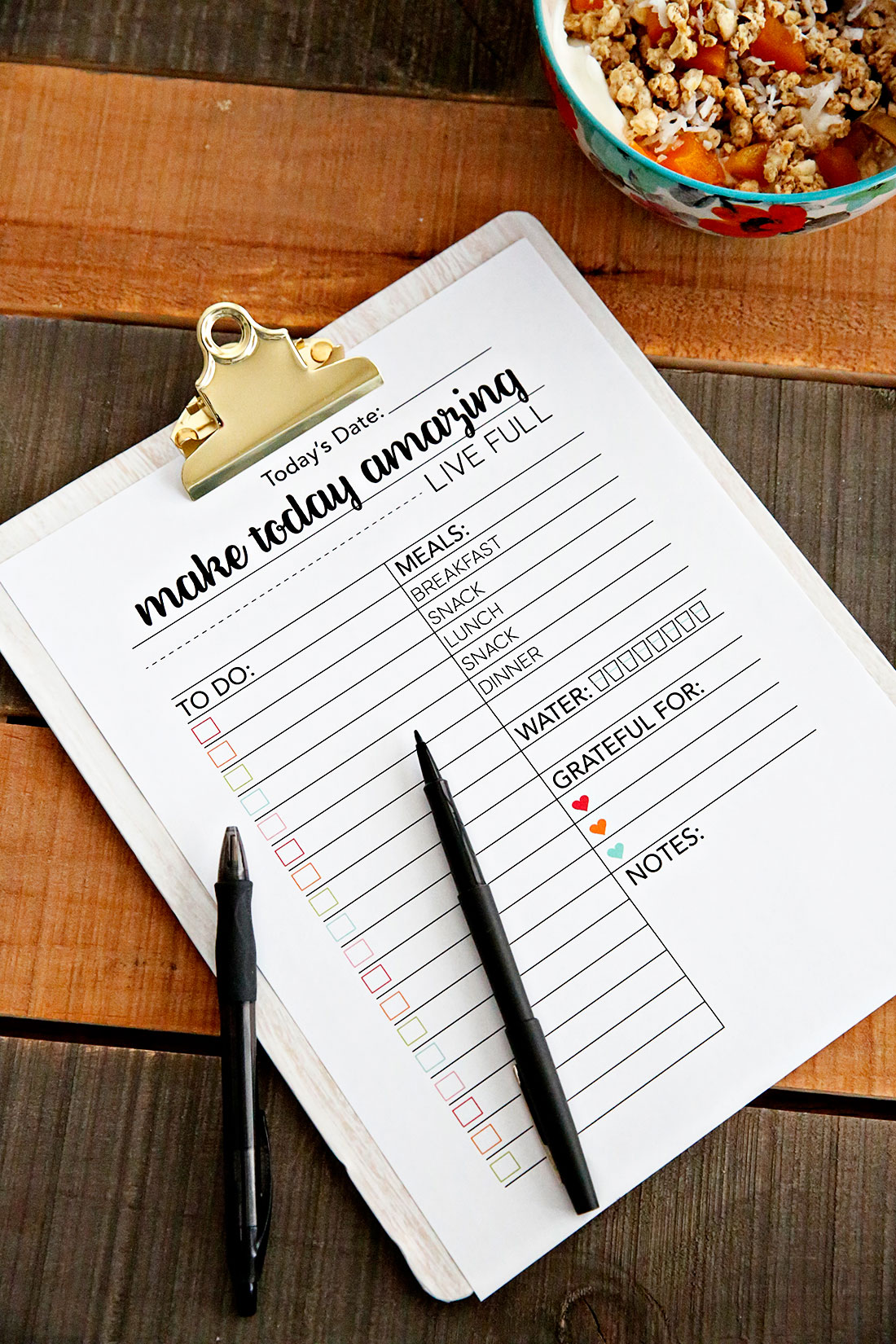 Download this printable checklist to make today amazing. For personal use only. Thanks.
How do you plan to Live Full this year? Let me know using the hashtag #LiveFull!
You can also join me for my FACEBOOK LIVE session on January 18th at 10am PST. I'll be talking about what it truly means to #LiveFull, my #LiveFull goals for 2017 and hopefully hear more about your goals for this year! Be sure to follow me at 30 Days Blog.
This is a sponsored post written by me on behalf of Yoplait. All opinions herein are my own. Please note that I was compensated for this post. Thank you for supporting the brands that make this blog possible.