Haaaaaaaapy New Year!! Welcome 2014!  Are you sick of my new year posts yet?  (sorry if you are)  I have another one to share.  Since this is 30days – originally started to share an idea for every day of the month- I thought a new calendar for 2014 was appropriate.  This one is mini that you can put in your purse or whatever you want!  It's 4×6 size.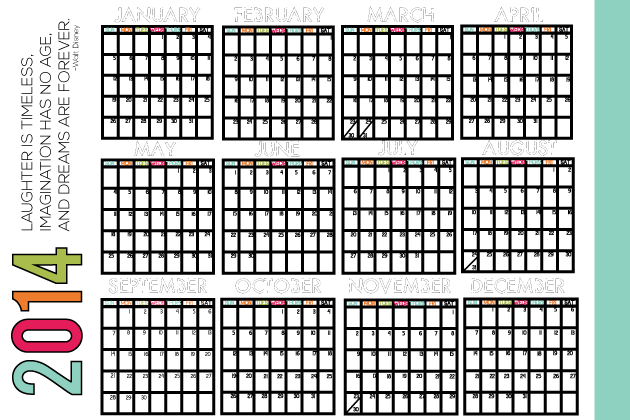 Click on the image to download this 4×6 calendar.
For 30days subscribers and personal use only. Thank you!

If you are looking for bigger versions of calendars, I have those too: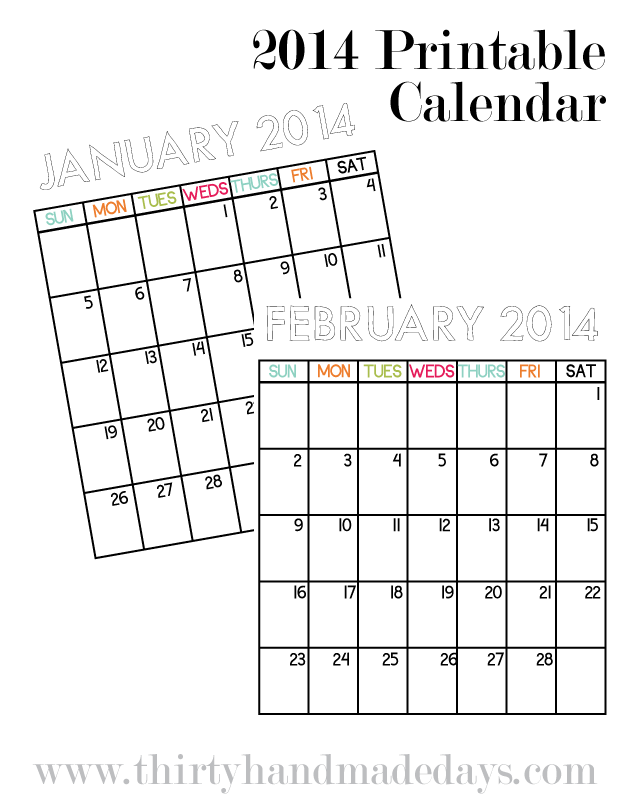 click the images to go to the other calendar posts
and a mini version for a mini binder: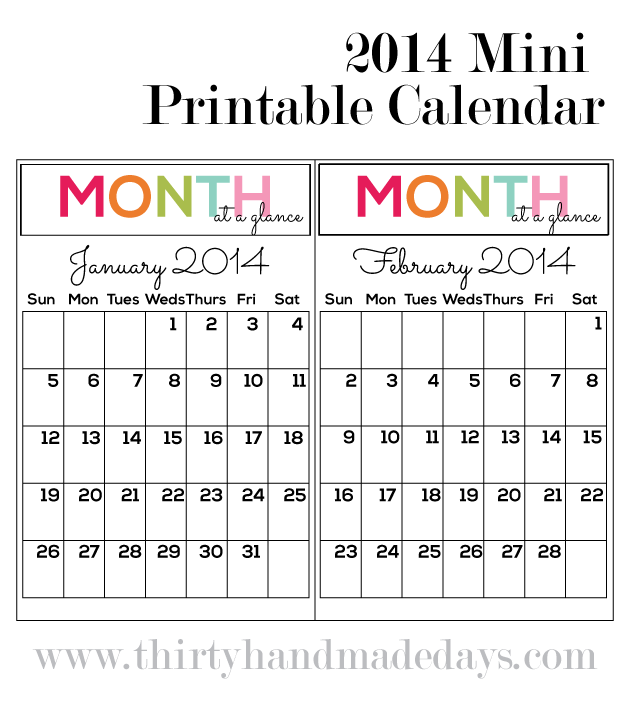 All of these calendars go perfectly with: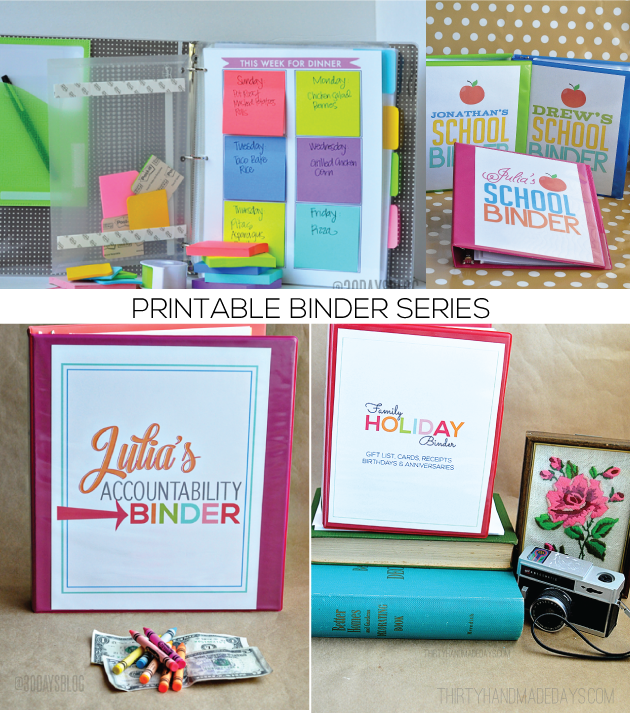 Family binder– important info and documents
School binder- a binder for each child with important info, calendar, all about me and more
Accountability binder – teach your kids how to manage money, chores, daily schedules