With Valentine's Day a couple weeks away, what better way to celebrate than with these yummy and pretty Heart Rice Krispie Treats.
I recently shared some cute Musical.ly Valentine's Day printable that are perfect to pair with these treats.  And adorable too!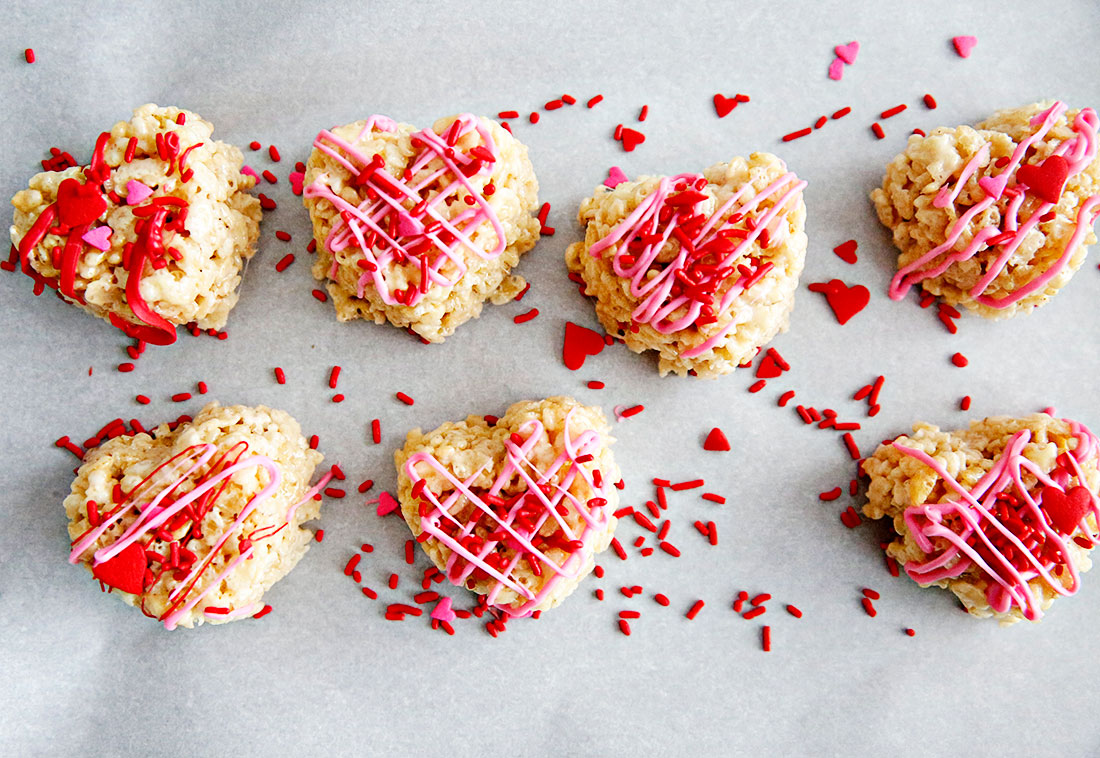 You don't need much to make these heart version of Rice Krispies Treats.  Here are the extra things that I got to make it as easy as possible:
Heart Rice Krispie Treats
Ingredients
6 c. Rice Krispies Cereal
3 TBSP butter
1 (10 oz) package marshmallows
1 tsp vanilla
Candy melts
Instructions
In a large pan, melt butter on low heat.
Add marshmallows and stir on low until completely melted.
Remove from heat.
Add vanilla.
Stir in Rice Krispies cereal until combined.
To make heart Rice Krispies, use a heart shape treat pan.
Use cooking spray to butter the treat pan.
Spread Rice Krispies mix into buttered pan.
Let cool and harden.
Remove treats from pan and lay on wax paper.
Use candy melts (according to directions) and drizzle over top of hearts.
Push lollipop sticks up middle.
You can finish off  the treats with
cellophane bags
 and tie with ribbons too!