It's Amy again from My Name Is Snickerdoodle and I'm excited to share another post sponsored by The Hershey Company.  Getting back to a routine when school started took a little time, but my little Bag of Tricks I created here sure made it easier.  My kiddos loved the REESE'S Snack Mix Snack Size so much that it had me thinking how great it would be to pass out this year to all the Trick or Treaters that come to our neighborhood!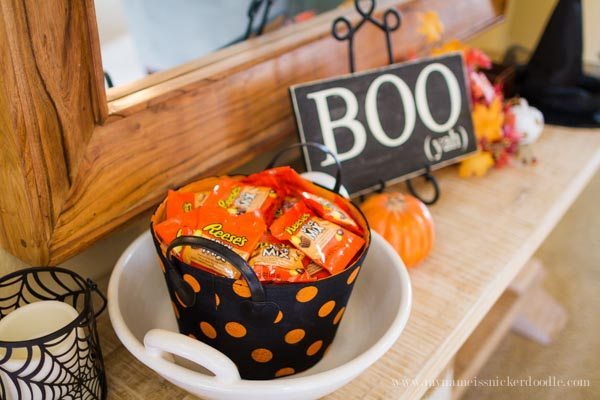 They are the perfect size for all those little ghosts and princesses.  What I love about this most of all is the REESE'S Snack Mix Snack Size has it all!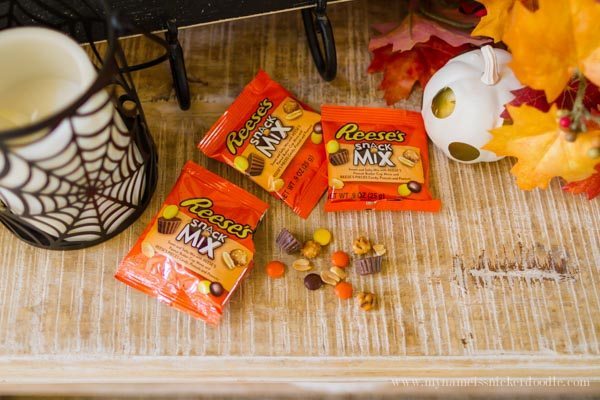 They include a sweet and salty mix of REESE'S Peanut Butter Cup Minis, REESE'S PIECES Candy, Roasted Salted Peanuts and Mini Pretzels.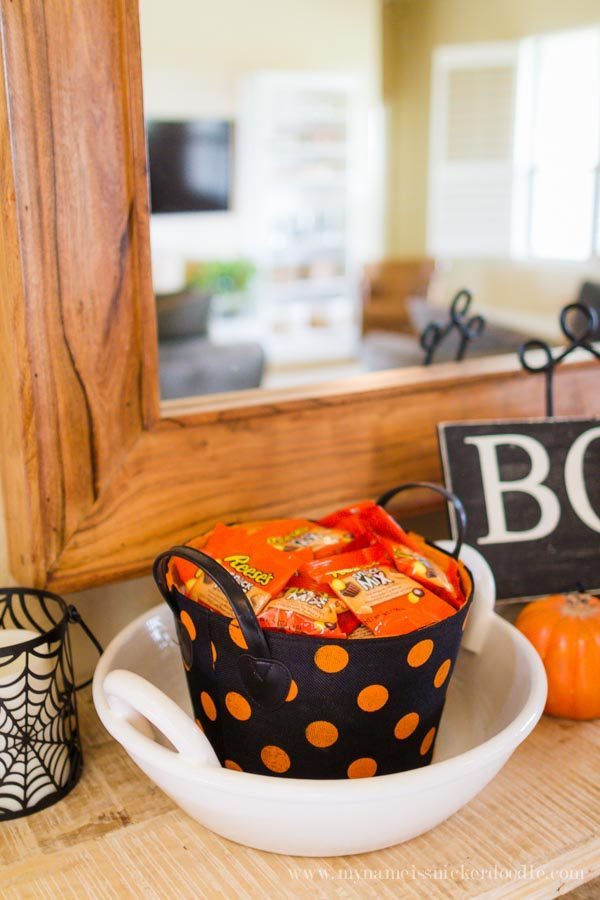 The bag has individual wrapped snack size bags that are absolutely perfect for trick-or-treating!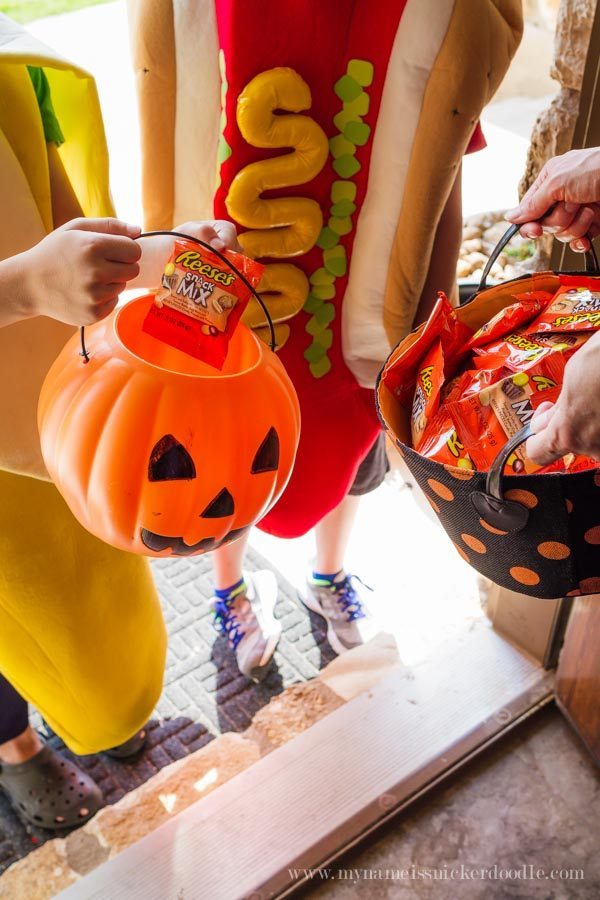 Since this snack is such an easy and great idea to pass out Halloween Night, I thought I would share some helpful tips to make trick-or-treating extra wonderful this year. 
Our kiddos safety always comes first.

 

We all know we should have them wear some sort of light source, but how cool would it be if it were part of their costume?!

 

One year my oldest son was a robot so I adhered some glow sticks to the front of his costume to look like robot mechanisms. 
Divide and conquer.

 

My husband stays behind to pass out candy while I walk the kids around.

 

Since two of my boys are still young, I'll take them to a few houses so they get to experience the thrill of it all.

 

Then, I return them home so they can either help dad pass out candy or head to bed on time.

 

It's a win win for all of us!
Make a hearty lunch.

 

Most kids are too excited to actually sit down to eat dinner on Halloween so switch things up and make a comforting and filling lunch!

 

Every year I make my family a big pot of chili and mummy dogs.

 

Come dinner time, I have some granola bars and carrot sticks on hand they can snack on while they are getting dressed in their costumes.

 

That way I feel a little better when all the candy comes later! 
 Buy an extra bag of REESE'S Snack Mix Snack Size.  It seems like we tend to run out of 

goodies before the night is over and it's rough turning those trick-or-treaters away.  You can purchase the bags exclusively at CVS so make sure you  stock up!  If you are like me, you'll sneak a few before the night comes!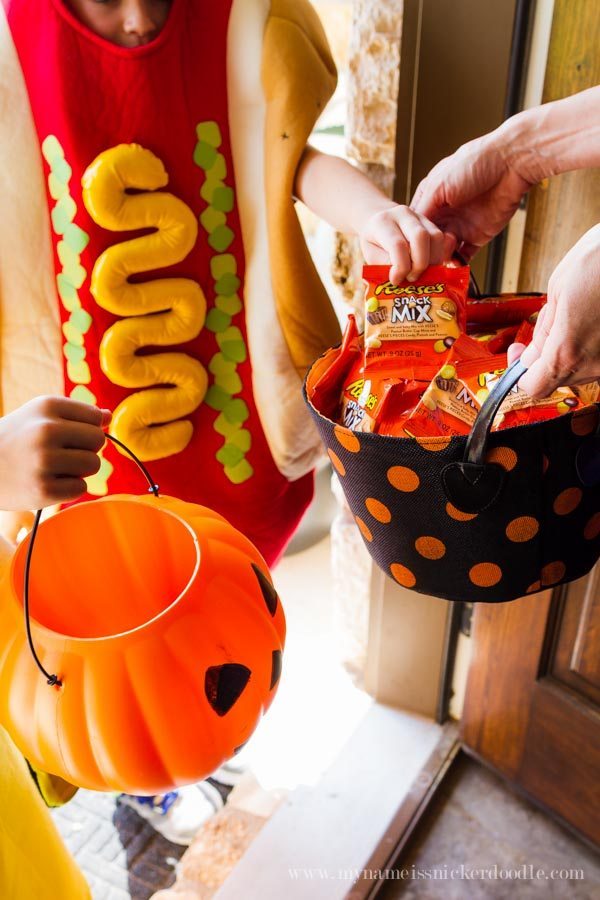 What tips have you found helpful when it comes to trick-or-treating?  I would love to hear your holiday traditions as well!  Along with our lunch tradition, our Halloween night tradition is to come home after going house to house and spread out the "loot".  My boys love when they get something different that isn't your normal candy bar.  I know the REESE's Snack Mix Snack Size is going to be a complete hit in our neighborhood for sure!
This is a sponsored conversation written by me on behalf of Reese's. The opinions and text are all mine.