Use this adorable 2017 Holiday Binder to keep things organized throughout the Christmas season!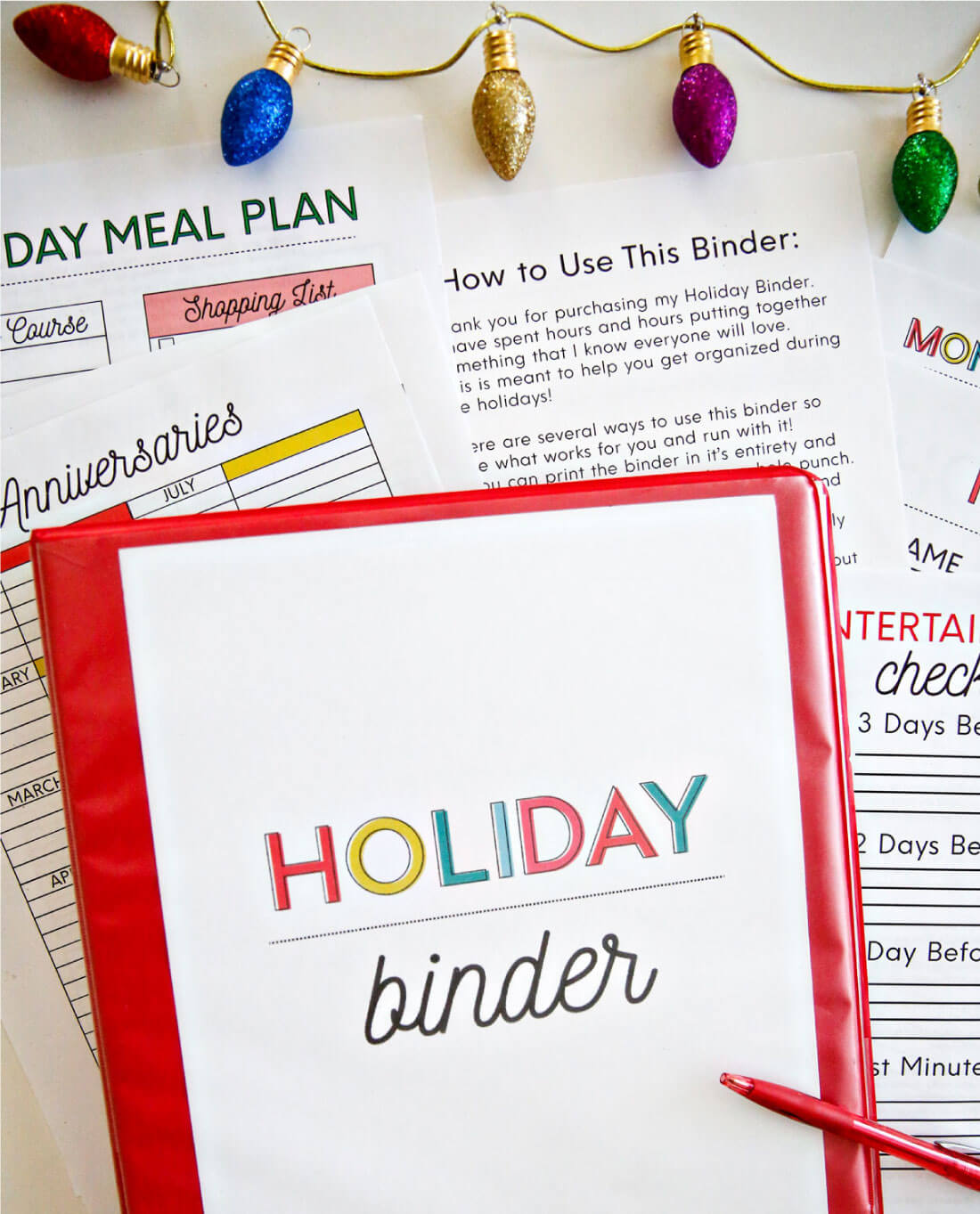 Note: If you have landed here because of the awesome Holiday Bundle – it has now expired.  I'm so sorry about that! Read on to get more information about my Holiday Binder that I contributed to the bundle!
As much as I completely love the holidays (and I really, really do!), they stress me all the way out.  There is so much to do every season.  Every year I say I'll be better and get my game together.. and somehow every year, I end up a mess coming Christmas.
To  try and avoid that I made a Mini Holiday Binder  a few years ago.  It's perfect to put into your purse but I've gotten requests since then for a regular size binder.  It hasn't been available until now.  
Want a sneak peek of what's included?  Here you go:

I put together cute designs for meal planning, entertaining, budgeting, calendars and even some adorable gift tags.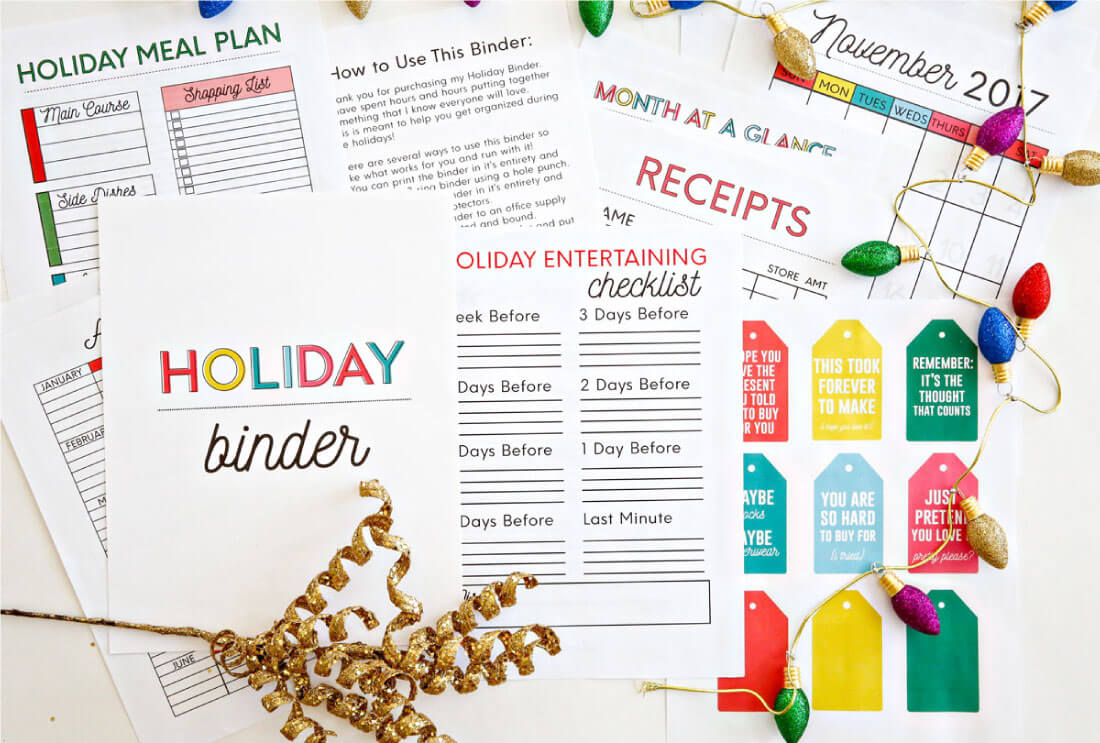 Most of my printables are free but in order to run my site best, there are a few that have a small fee associated with them.  To order this Holiday Binder, simply click the button below.

You will receive an email with a downloadable PDF.  You can then download, print and compile your binder and tackle the holidays!