This post brought to you by BISSELL Homecare, Inc.. All opinions are 100% mine.
A few weeks ago I shared my printable Party Prep Checklist. That printable had spots to fill in all the details for the party. Now onto the not so fun part- the cleaning to get ready for entertaining. How about a few holiday cleaning tips? From the girl who could use a few tips herself….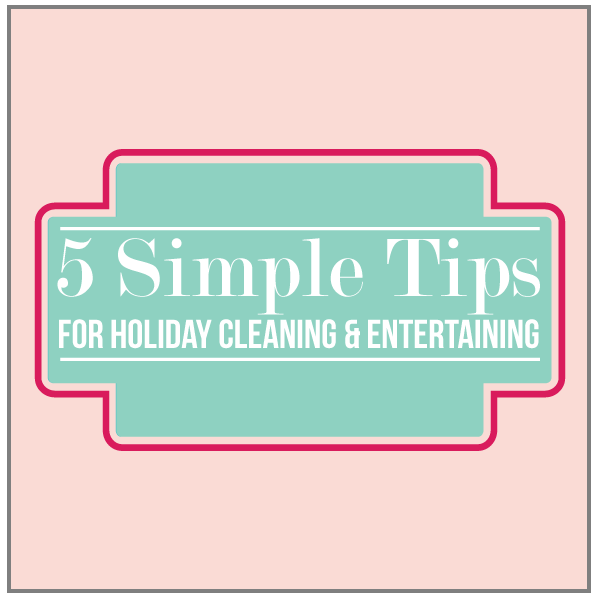 HAVE A PLAN. I don't know about you but I feel so much better when I have a plan. I made another checklist that coordinates with the party prep checklist and has all of the details for making your space sparkle in preparation for parties and entertaining. There is one printable with some ideas filled in and one blank one.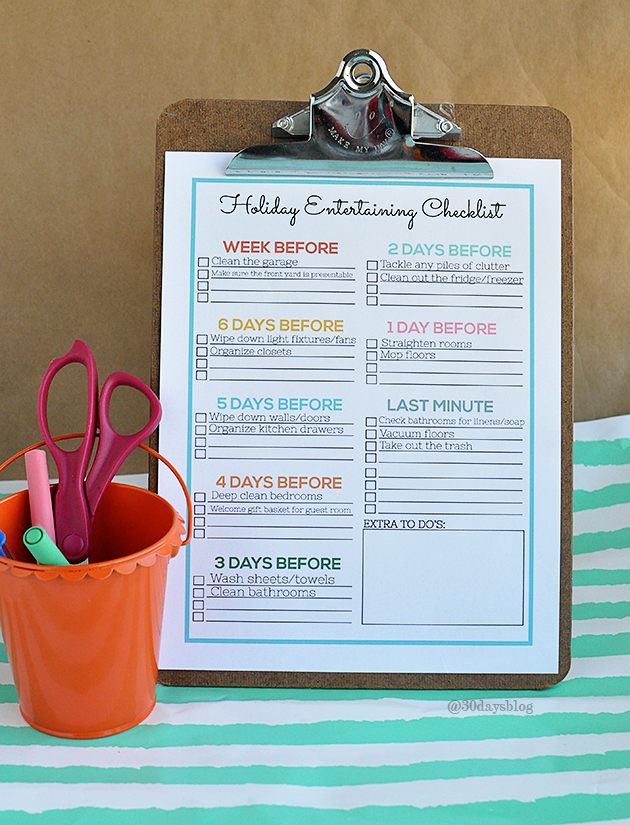 STOCK UP ON SUPPLIES.
October has just begun but Halloween is around the corner, then it will be Thanksgiving and Christmas before we know it. Now is the time to stock up on cleaning supplies and things that will help make life easier when it's time to get scrubbing. Add a few extra things to your cart over the next several weeks so you won't be stressing to grab your favorite spray, soaps, etc.
GET THE KIDS INVOLVED. I talked about this before but I'm mentioning it again because I think it's definitely in the top for relieving stress. On the flip side, it can create more stress if your kids are little and still learning. Take the time to teach them how to clean properly so they are then ready to help care. I'd love to hear your ideas on getting kids to be more involved- leave me a comment below! Remember how I mentioned that Julia has taken over vacuuming? I made a little video to demonstrate the BISSELL Power Glide. I might be biased but I think she's the cutest.You can read more about my thoughts on the BISSELL PowerGlide. We're still loving all of the features and finding more cool things about it after having it for over a month. The lift off feature is pretty awesome. I sorta feel like a Ghost Buster carrying that thing around. Test out this new BISSELL, using the promo code POWERGLIDE and get $20 off plus free shipping on these products: PowerGlide Pet Vacuum with Lift-Off Technology – 2763, PowerGlide Pet Bagged Rewind Vacuum – 38631, and PowerGlide Pet Vacuum – 1044. It's valid through 11/30/2013.  enter to win
PACE YOURSELF. The checklist I made should help with this. Instead of trying to cram all of the cleaning into one day, spread the cleaning over a week or more. There are some jobs that don't need to be done often. Like dusting the ceiling fans. That can be done far in advance. If you take the time to write it all down and break it up into small jobs, it won't seem as overwhelming.
MAKE IT FUN. As fun as it can be anyway. There are some of you that clean and organize to de-stress (WHAT?! Why isn't that me?), so cleaning is fun for you. For others (ahem, me) it's on your list of least preferred activities. When it's time to get busy cleaning, play your favorite movie in the background, blast an awesome playlist, dance around the room, whatever it takes.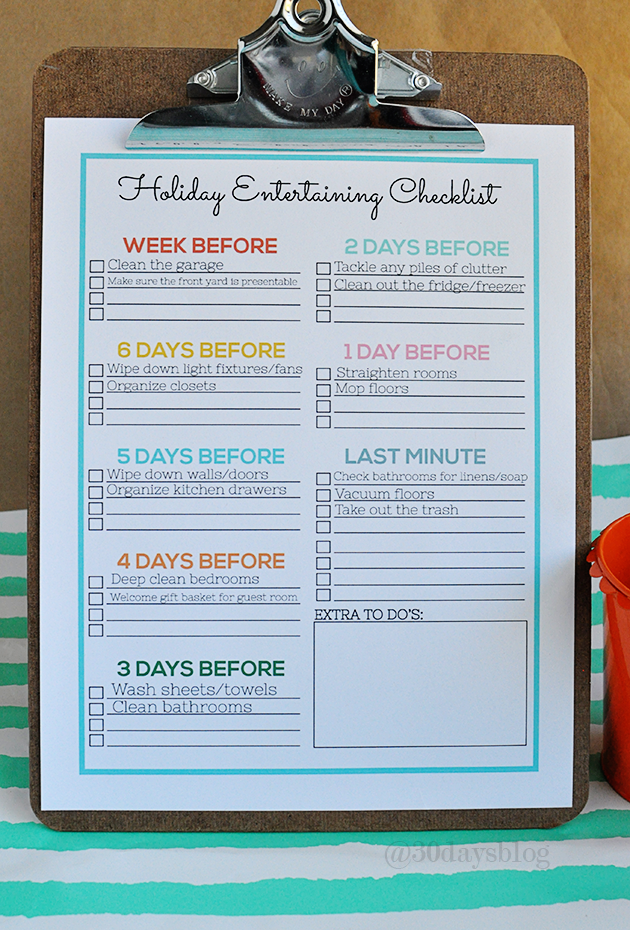 Download the Holiday Entertaining Checklist. Blank version.
For personal use only. Thanks!
What are some of your holiday cleaning tips? I'd love to hear them.