Make a yummy fall treat and prepare a gift for friends and family with this Fall Honeycomb Printable and Honey Popcorn.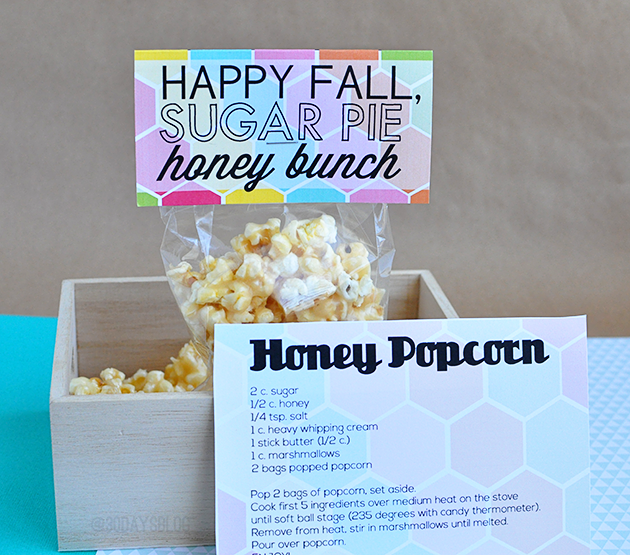 I found the best EVER Honey Popcorn over at Blissful Roots. SO SO good.  Think caramel popcorn, only using honey.  Oh my word.  So good.  Did I mention it's good?  I even had to pull out my candy thermometer (have always been nervous to use one- silly!).  And stir for a million hours or 20+ minutes, but it was totally worth it.  I knew I had to make it to share with a little printable for Fall.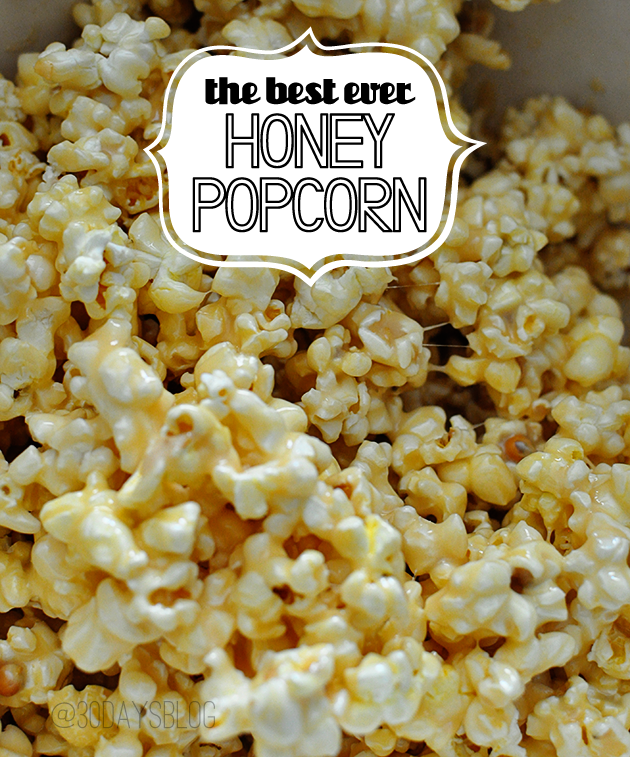 After making the Honey Popcorn, I created a printable. Naturally.  I'm obsessed with all things honeycomb.  This is a trend I can get fully behind.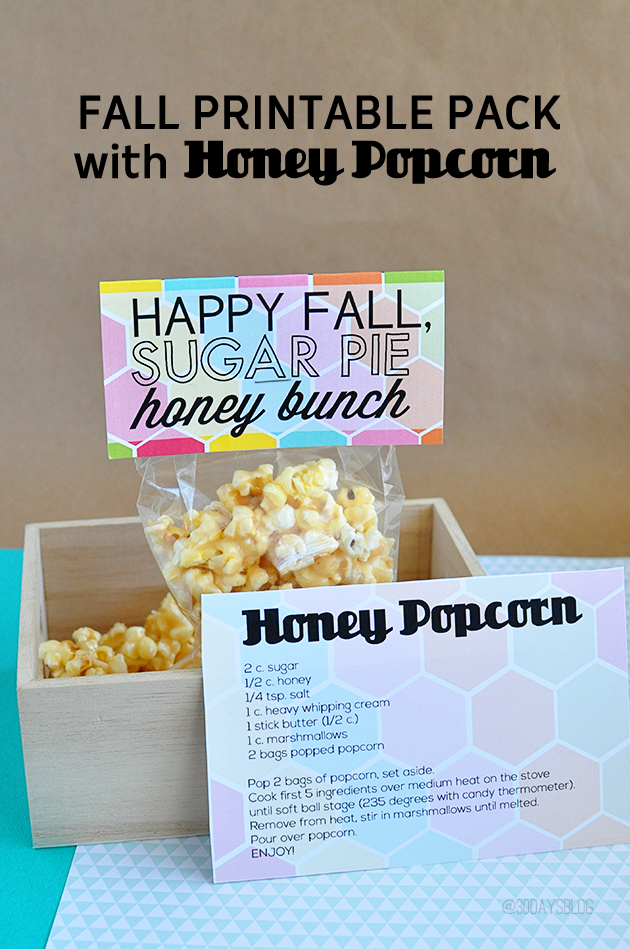 I bagged up some super good honey popcorn, printed my "Happy Fall, Sugar Pie Honey Bunch" and recipe card.  I folded over the bag topper and stapled it.   If I have a recipe I really love and deliver treats to my friends, sometimes I'll print out the recipe for them.  It might be presumptuous that they would want the recipe….but meh…worth the risk.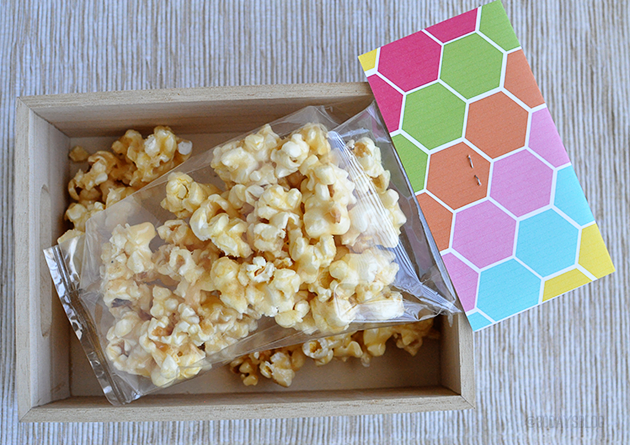 Baby got back.  Isn't it cute?
I don't think you can go wrong with treats and graphic-y printables. And my Mom has called us "Honey Bunch" for as long as  I can remember.  If you've visited 30days for any length of time, you know I love puns.  "Sugar Pie Honey Bunch" was begging to be used on this one.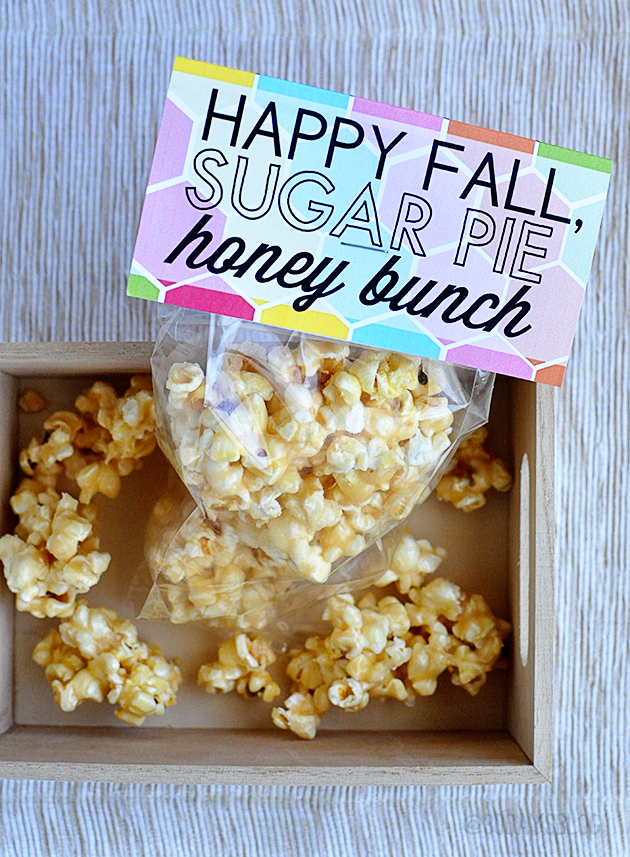 Download the following printables:
Sugar Pie Honey Bunch + Honey Popcorn Recipe
Sugar Pie Honey Bunch only
Honey Popcorn Recipe only
For personal use only.