With Easter around the corner, Sweet Sugar Belle and
I combined forces for some super cute "cuppies" (cupcakes) and printables.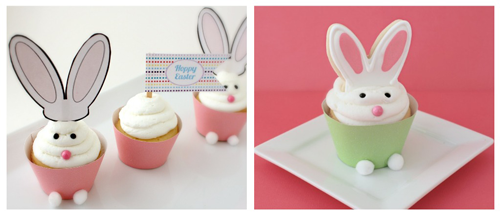 Pin It
My paper version and Callye's cookie version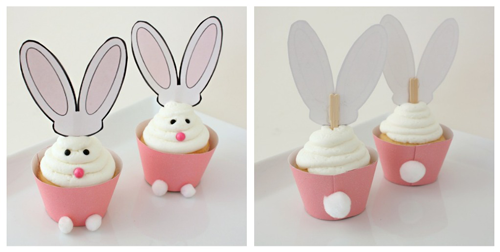 Front and back view
To make my version, you will need:
cupcake ingredients
cotton balls
candy beads
bamboo forks (toothpicks can be used as well)
Skip to My Lou's cupcake wrapper template
(I changed the color to pink)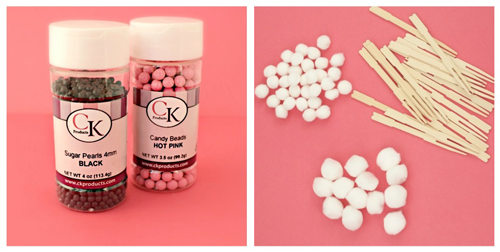 Make and frost your cupcakes.  Add candy beads.
Print cupcake wrapper and construct them.  Add cotton balls. 
Print bunny ears.  Attach to bamboo forks. 
You can also print the "Hoppy Easter" flags and adhere to
a bamboo fork or toothpick.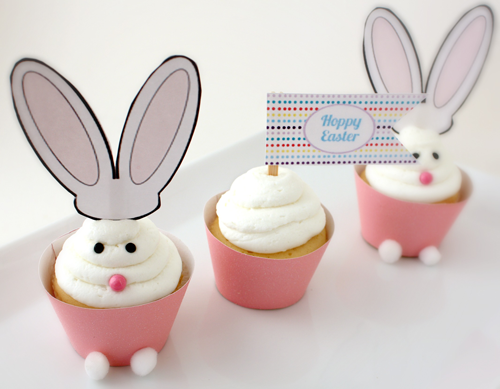 Callye is the cookie queen and always coming up with adorable ideas. 
Her bunny ears cookie with added face details? Darling!
Make sure to visit Sweet Sugar Belle to get full details.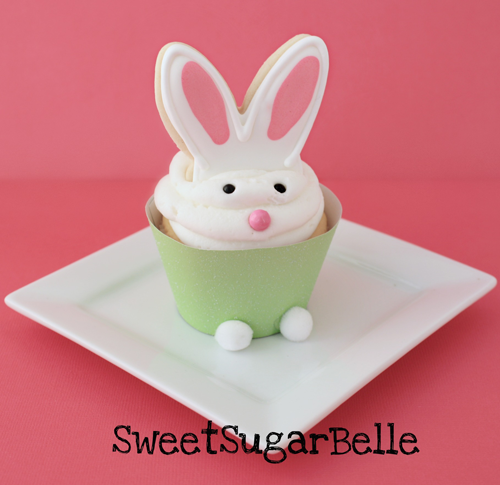 Make sure to grab your printables:
Bunny Ears Printable
Hoppy Easter Flags Printable