If you're anything like me, you'd rather order and have something delivered than run a ton of errands.  Enter Amazon Pantry.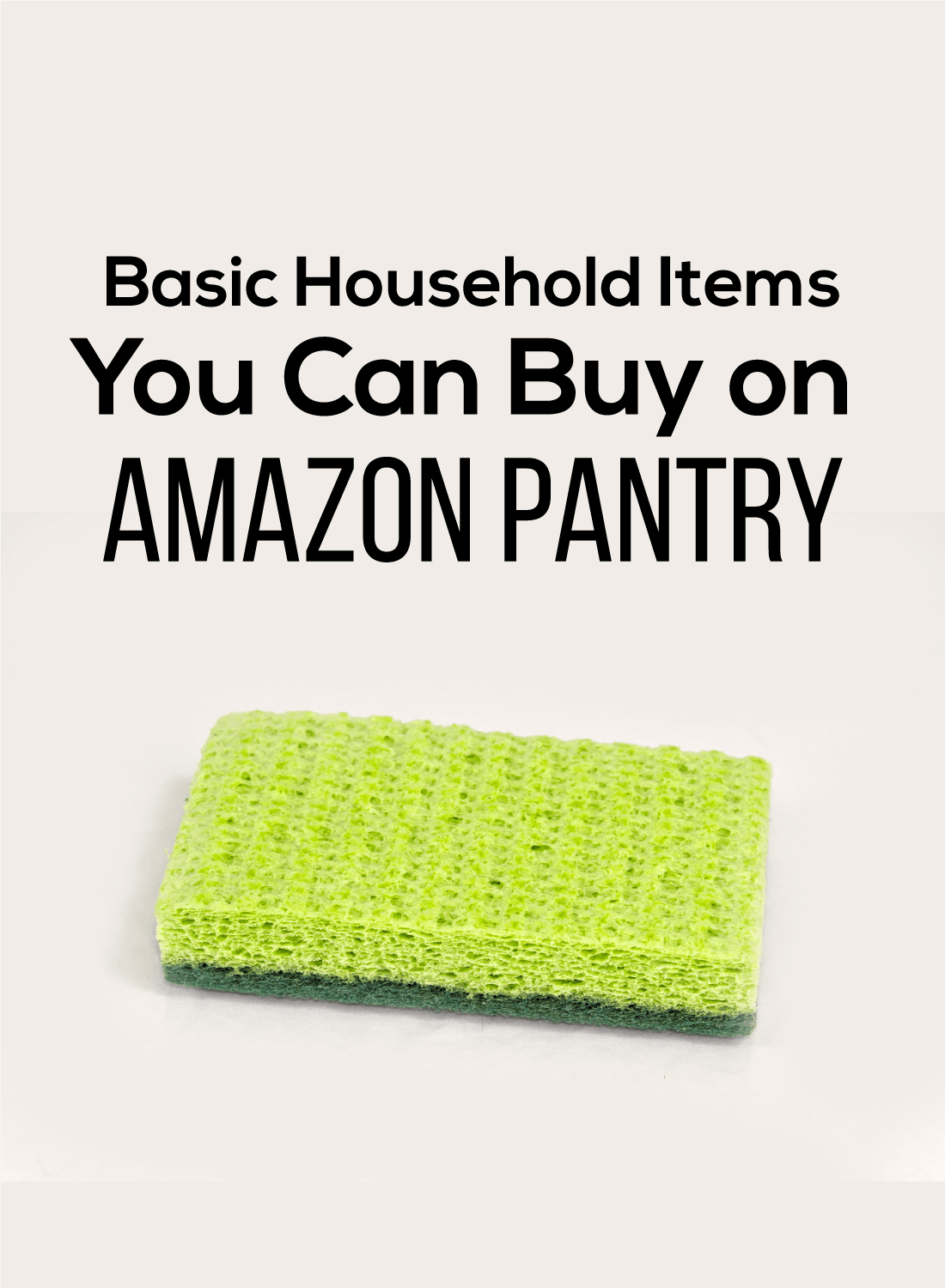 I'm always on the look out for ways to cut my running around time down and make life easier.  I talked about my love for Grove Collaborative because I can order some awesome name brand supplies from them.  I wanted to let you know about something else in case you don't know about it yet.
Before I proceed: This is NOT a sponsored post.  Amazon did NOT pay me.  But if you click on the links I do make a (very small) affiliate commission.
Amazon Prime Pantry
So – what is Amazon Prime Pantry?
Amazon Prime members can shop for household products and groceries (depending on your location) with Prime Pantry.  Normally it costs too much to ship individual items – like a single sponge – but with Amazon Pantry, you can order in every day sizes.  You can get soaps, trash bags, towels, toilet paper, etc… you name it, they have it.
They also have weekly deals and coupons.  Which makes it all the more tempting to never ever leave your home.
You might like these other posts too:
These are some of the top household items to buy on Amazon Prime Pantry: 
Glad Tall Kitchen Drawstring Trash Bags
Cascade ActionPacs Dishwasher Detergent
Ultra Downy Liquid Fabric Softener
Scotch-Brite Heavy Duty Scrub Sponge
Clorox Urine Remover for Stains and Odors
Kleenex Ultra Soft & Strong Facial Tissues
So what do you think?  Will you buy the basics using Amazon Pantry?