Get some help with those cleaning tasks with this printable weekly cleaning schedule.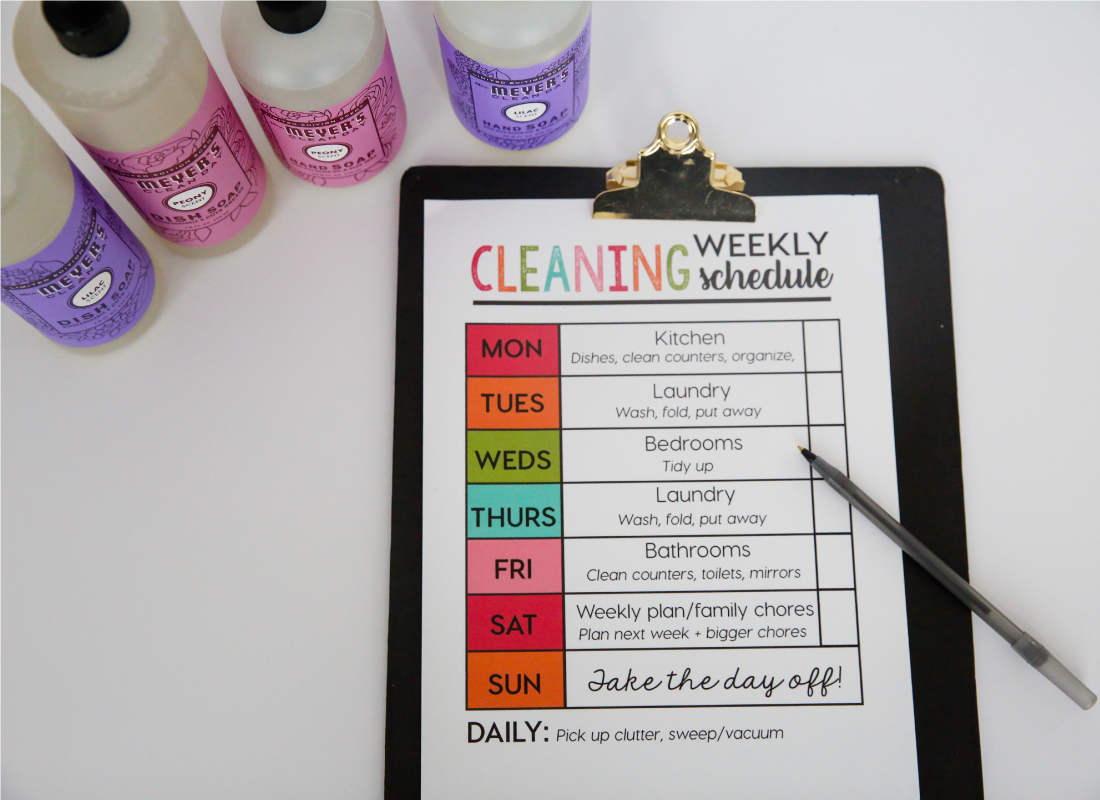 This isn't my first time sharing a printable weekly cleaning schedule.  The truth is – I love designing them.  My follow through? Not the best… (just being honest)  But that doesn't stop me from trying out new cleaning products.  I love a good scent.  Bring on the sprays, candles and soaps that smell good!
Grove ships high-quality, healthy brands like Mrs. Meyer's, Seventh Generation, and Method straight to your door at an affordable price. Since I started using Grove, we've never run out of paper towels or detergent and we spend less on home supplies than ever. Plus, I've cut down on runs to the grocery store to grab one or two items (which always ends up turning into $200… sigh).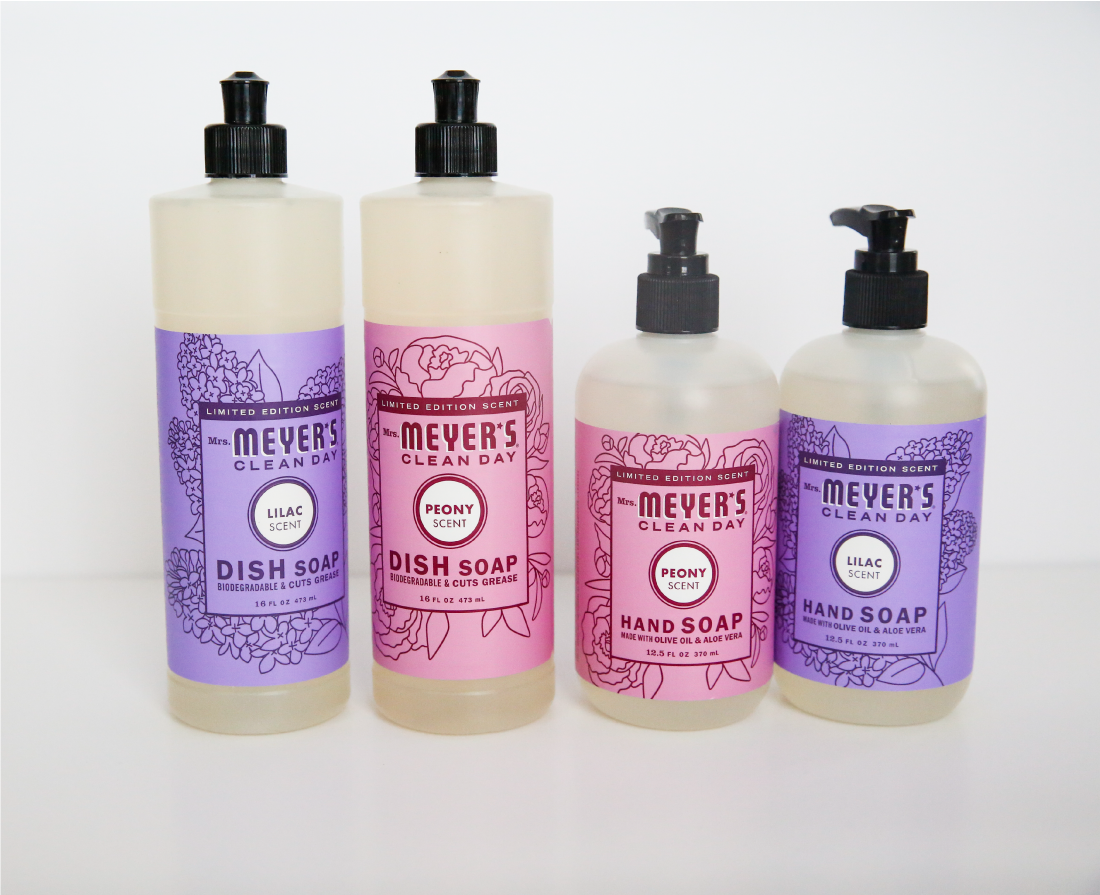 Here's how it works:
Sign up for Grove Collaborative here. You'll receive the Mrs. Meyer's offer for free when you sign up! If you're already a customer, you'll receive the new glass spray bottle for 50% off.

Answer 4 quick questions about your home that Grove Collaborative will then use to customize your first basket — this takes under 30 seconds!

Once you've answered the questions, you can finalize your basket of products to suit your household needs by adding or removing items.

To receive this offer, your order needs to be a minimum of $20. Choose the combination of products and scents you love and receive in your first box.

You made it! Click Finish & Pay and place your order.

Bonus tip: Once you've submitted your Grove order, be sure to sign up for the free 60 day VIP trial. For 60 days, you'll save even more with free shipping, free gifts, price matching, exclusive sales and personal service. I can't recommend it enough!
To help encourage you with this kit, you can get my weekly cleaning schedule and go for it: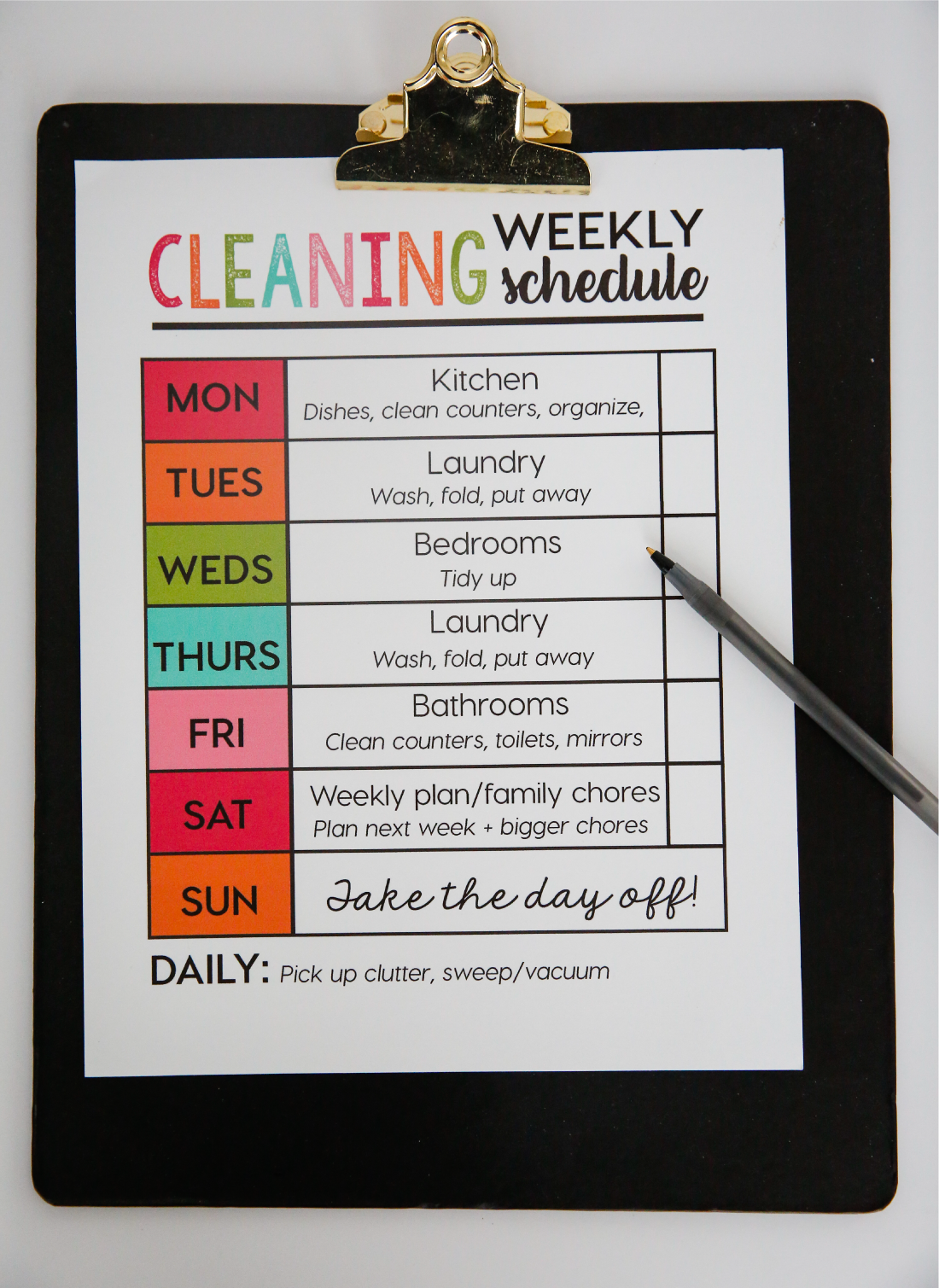 It goes right along with my other designs:  Weekly Cleaning Schedule, Daily Cleaning Schedule, 15 Minutes a Day Cleaning Schedule.
Download this weekly cleaning schedule.  For personal use only.