Hello Thirty Handmade Days readers!  My name is Natalia and I blog over at Ma Nouvelle Mode.  If you are a regular here, you might have seen my little picture pop up over on the right there under contributors.  Well, I am happy to say that I am the newest contributor to this beautiful blog!  I will be posting mainly about beauty with lots of hair and makeup tutorials for you all!  I hope you enjoy!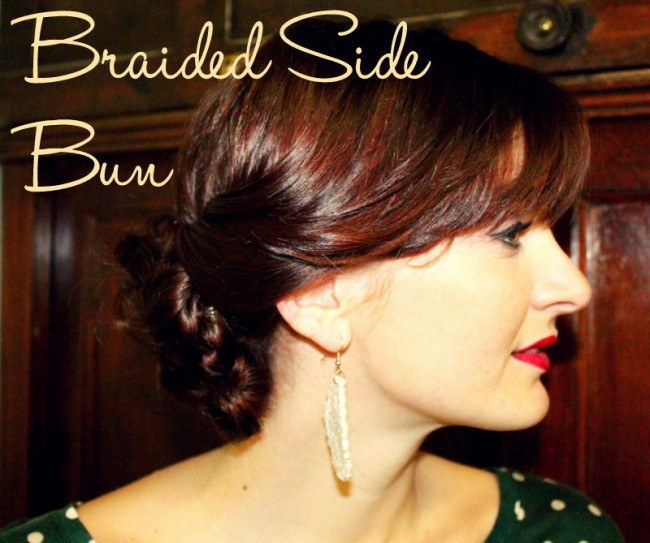 Today I am going to show you the simple, yet very chic and elegant, hairstyle shown above.  I saw something similar on Lauren Conrad a while back and loved it.  I personally think she has excellent style!  So without further adieu, here we go!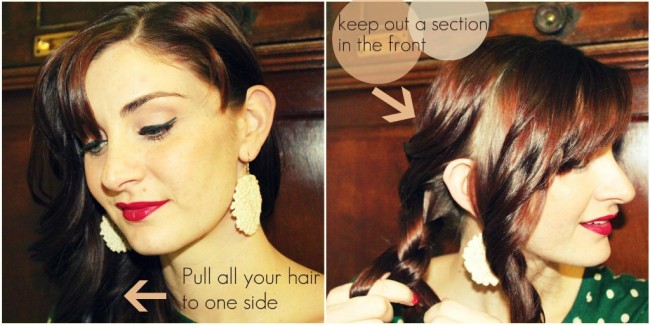 Start with making a deep part in your hair to the side of your choice.  When it is all over to one side, separate out a little section in the front, from the top of your ear to the part.  Just leave that section out until the end.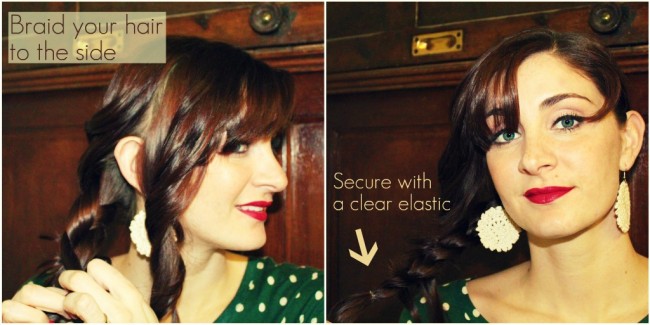 Braid down the side to the end, far as you can go.  I have quite a few layers, I think this style would look even better on hair without them.  You would be able to see the braid better in the bun.  Go ahead an secure your hair with a clear elastic band or one that matches your hair color.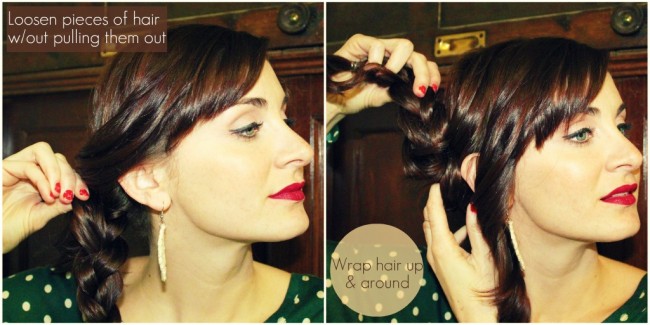 After the braid is secured nicely, start from the top of the braid and lightly pull it apart a bit.  You don't want to pull entire pieces out, just enough to create more volume in the braid.  If you need extra volume, you can start with a good tease throughout.
Then you want to take your braid and roll it into a bun.  Bring it up towards your face first, not back toward your neck.  This way you can see the bun better.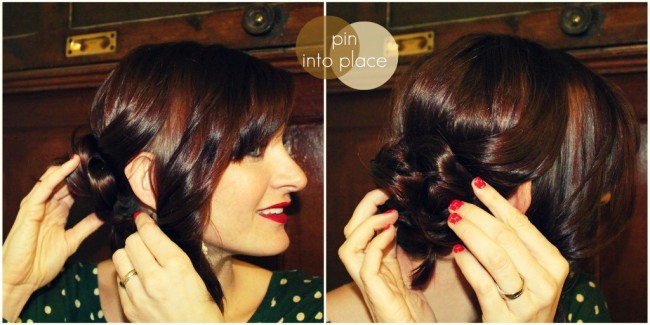 Take your time and secure the bun into place.  I will have to do a tutorial on how to use bobby pins sometime, because those boogers can be tricky!  Make sure you can shake your head around and that it will hold.  You also want to pay attention to the elastic and make sure that is covered.  
Remember that front piece that is hanging out?  Now is where you can pin it back.  Lightly twist the section away from your face and back into the bun.  I wrap this piece around and try to tuck it under the bun.  This way it won't take away from the beautiful bun you created!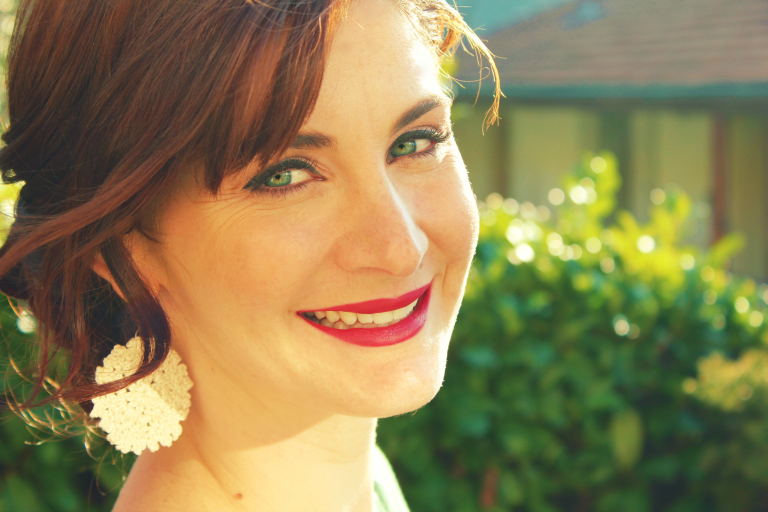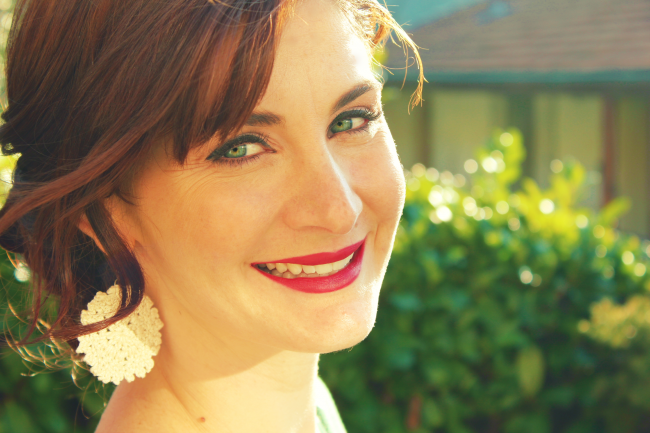 There you have it! Easy enough, right?  I hope this gives you inspiration to give it a try, it really is as easy as it looks.  And since I will be hanging around here a little bit more, what are some beauty tips you would like to see from me?  Leave them in the comments and maybe you'll see a post on it soon!
Thank you for reading and have a fabulous day!
Natalia