Print off some summer activity punch cards for your kids!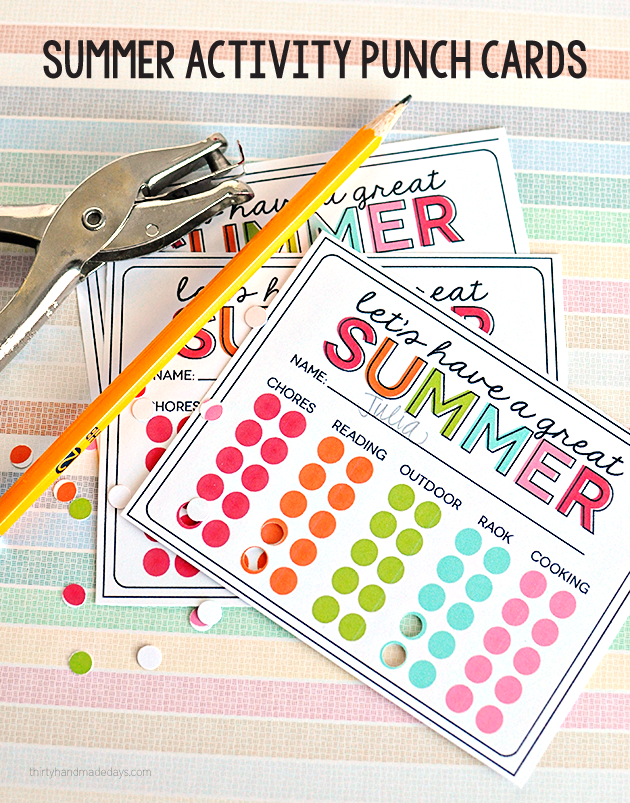 Summer summer summer time… it's upon us.  Some friends around the country have been out of school for weeks.  We still have one more week left.  But I can already hear the "Mooooom I'm bored's" coming.   In an effort to combat that, I made a simple printable that will get kids moving and also reward them for doing something other than watching tv or playing video games.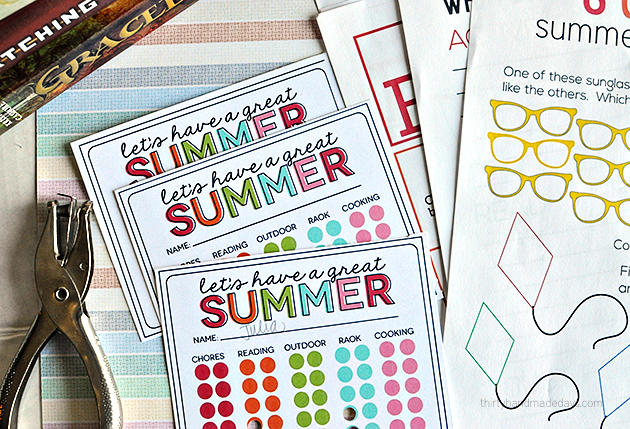 I've seen several different versions of charts, activity sheets, printables, even other punch cards. Including a card from Craftinge – they are working on earning money for a family trip.  So awesome! For my family, I needed ours to be bigger with more specific categories.
My categories are: chores, reading, outdoors, RAOK (random acts of kindness) and cooking.  These are all areas I want my kids to focus on over the summer.
The idea is that for every activity your child does (which can be discussed and decided as a family), they get a punch.  When they punch all the dots, they get a reward.  Rewards can be decided for each child because what what works for one, won't work for another.  You could also work it that when a category is punched, he or she will earn a prize.  Think along the lines of- extra electronic time, money, mom/daughter or son lunch date, etc.
You don't have to use a hole punch.  You could just use a pen and have your kids mark off each thing as they do it.
And one more idea- laminate the "punch card" and use a dry erase marker instead.  That way you only need one and it can be used over and over again.  Read more about why I love my laminator so much.
Take this and do with it whatever you like! Do what works for you.   All you need is a printer, cardstock and hole punch to make it happen.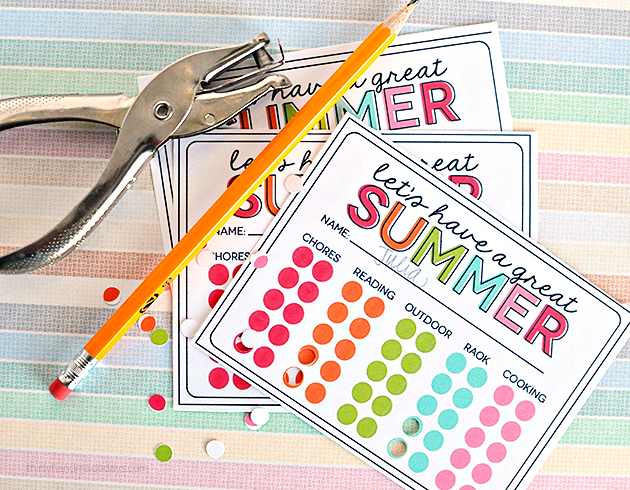 I know not everyone will want the same categories so I made a generic one too.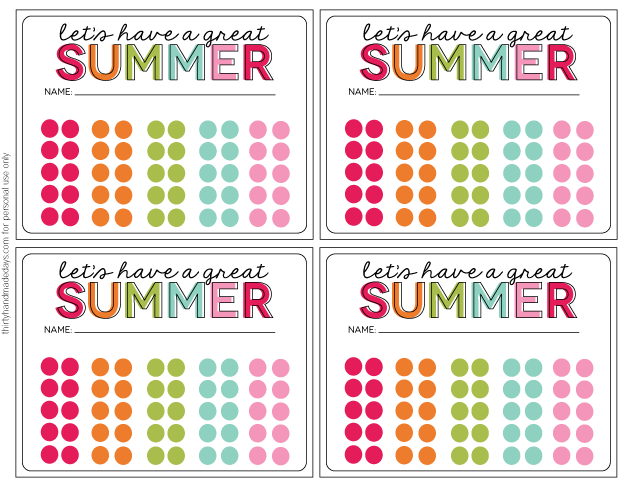 Download custom punch card or generic punch cards.  For personal use only.  Thanks!
Updated to add:
A few people have said that these cards are too big for hole punches.  I have one that can punch anywhere so it works for me.  You don't have to use a hole punch if you don't want to.  But I created a smaller business card version too:
Download a small custom summer punch card set or a small generic punch card set.
This goes perfectly with my Summer Binder and worksheets that I just posted about last week: