This Printable Kids Play Door Hanger will help neighborhood kids know if you are allowed to play.  It is especially great for summer and easy to put together.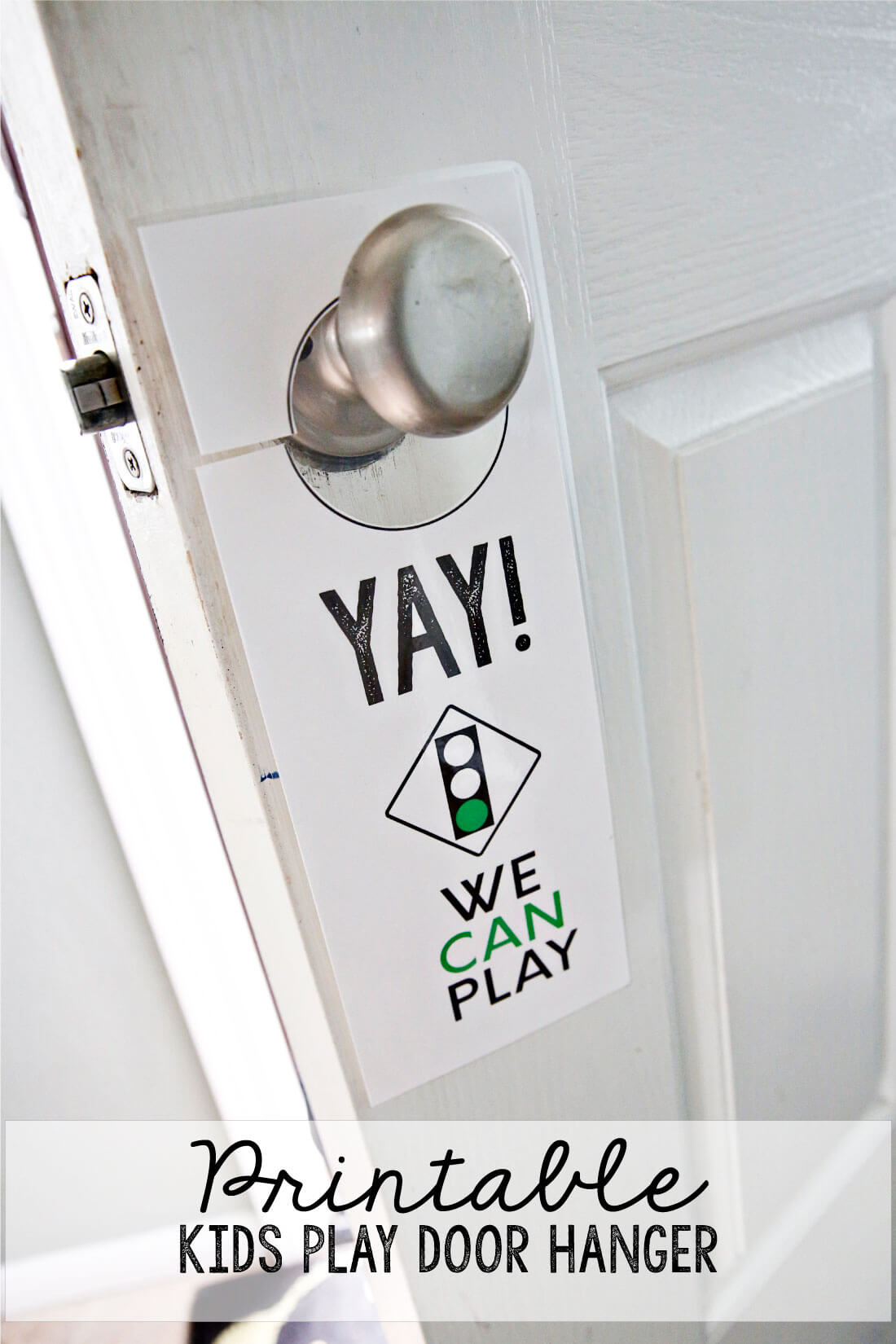 How often does this happen in your family?  Your kids have chores, homework or other activities and you get a knock at the door from a neighborhood friend asking if they can play… some neighborhoods are busier than others.  Some areas don't have neighbors for miles and others have neighbors but nowhere to play outside.  But in suburbia, this seems to happen a lot.
Because this can cause issues (on either side), I designed this kids play door hanger.  Here's what you need: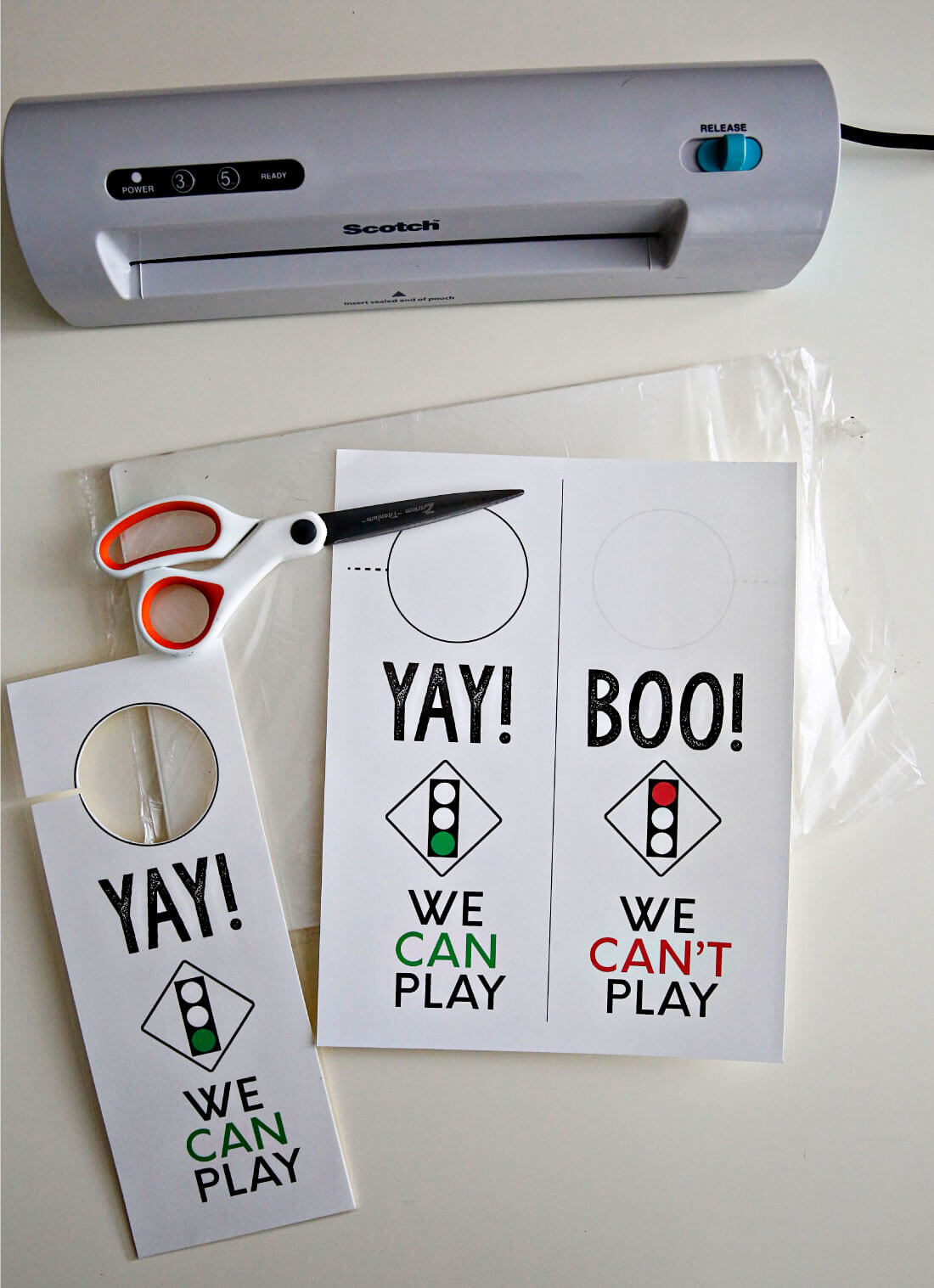 My printable (below)
Scissors
Glue stick
Laminator (optional but I loooove mine)
You will simply print out the printable and cut it in half on the line.  Then face your sides back to back, so one side says "yay" and the other side says "boo."  And then use the glue stick to glue them together.  If you have a laminator, run it through the laminator.  Then cut it out.  Cut on the dotted line and the circle out.  You can then easily add it to your front door.   When the kids can play, you can put it on the "yay" side and when they can't, simply flip it over to the "boo" side.
This can also help motivate your kids to get their homework or chores done quicker.  You can tell them that they can flip it to the "yay" side as soon as they complete their work.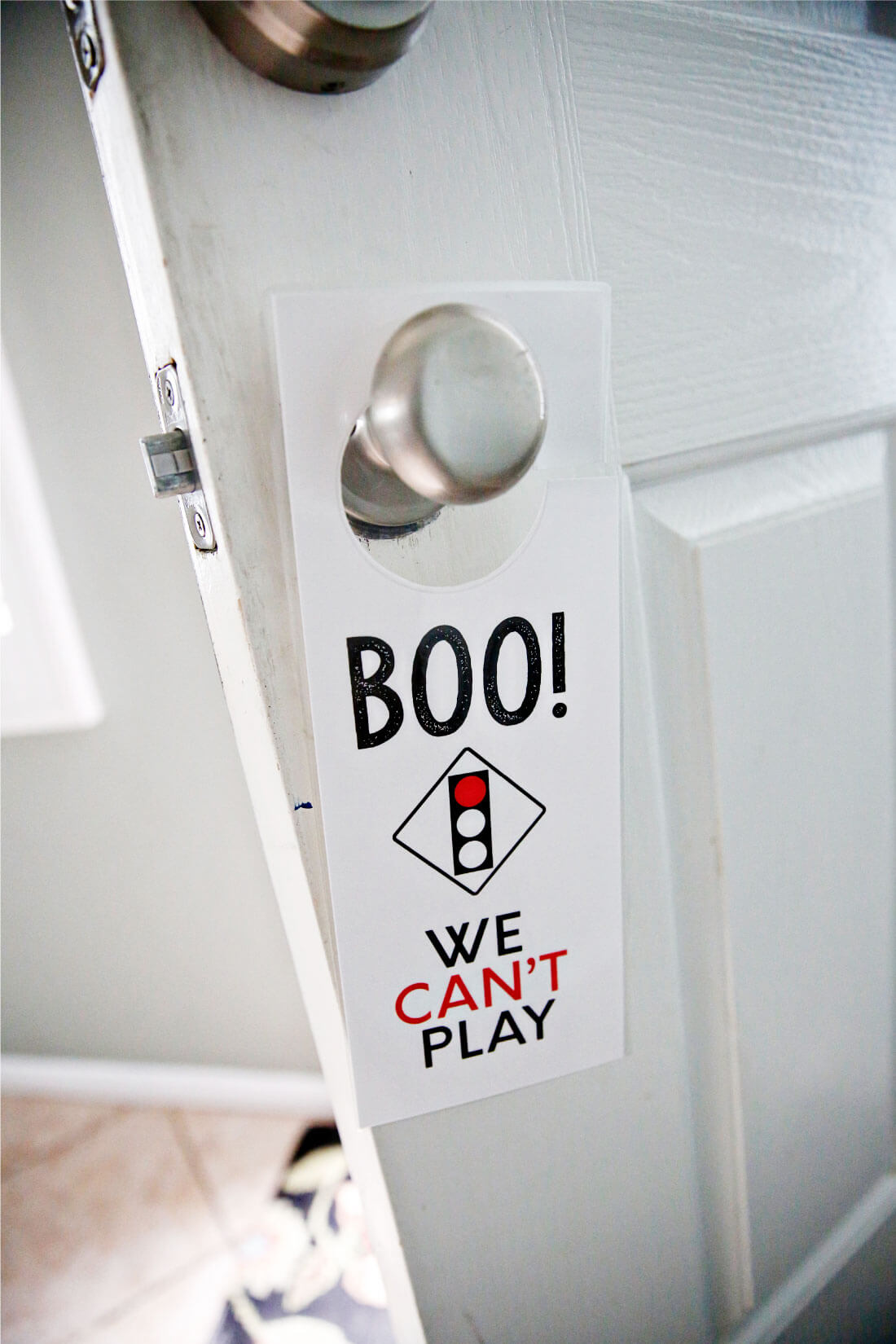 Download printable door hanger.  For personal use only.