Remember awhile ago when I shared my idea to do a Random Acts of Kindness Summer List?  A couple of Sundays ago, my kids spent time checking off something on the list- they wrote a summer letter.

If you follow me on Instagram, this picture probably looks familar. I caught them while they were creating.
To make things a little more fun, I created a fill in the box with drawings kind of summer letter.  Each box has a prompt and makes it easy for kids (big or small) to color in.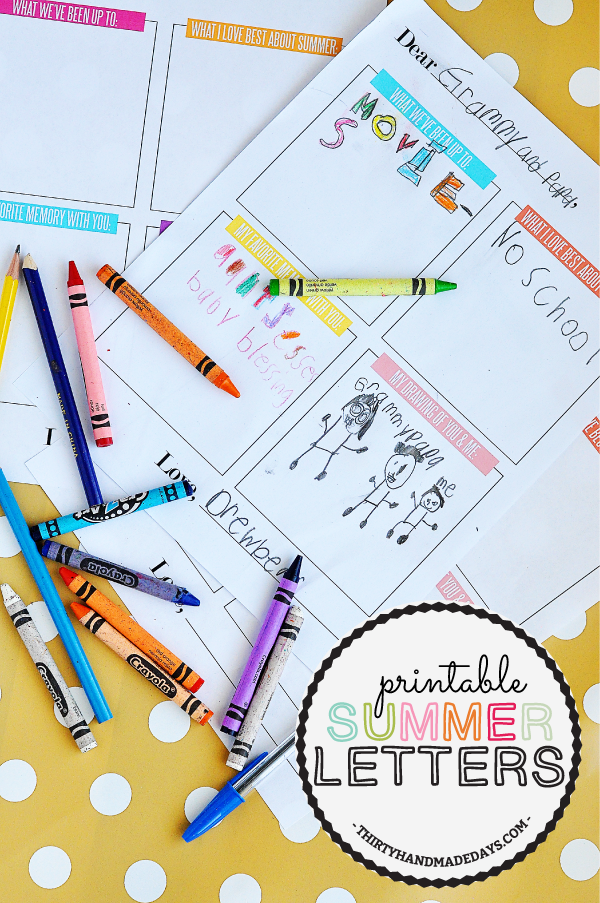 There are two different colorways that I used- one geared towards my youngest and one towards my middle.  Hopefully your kids enjoy the summery colors we chose!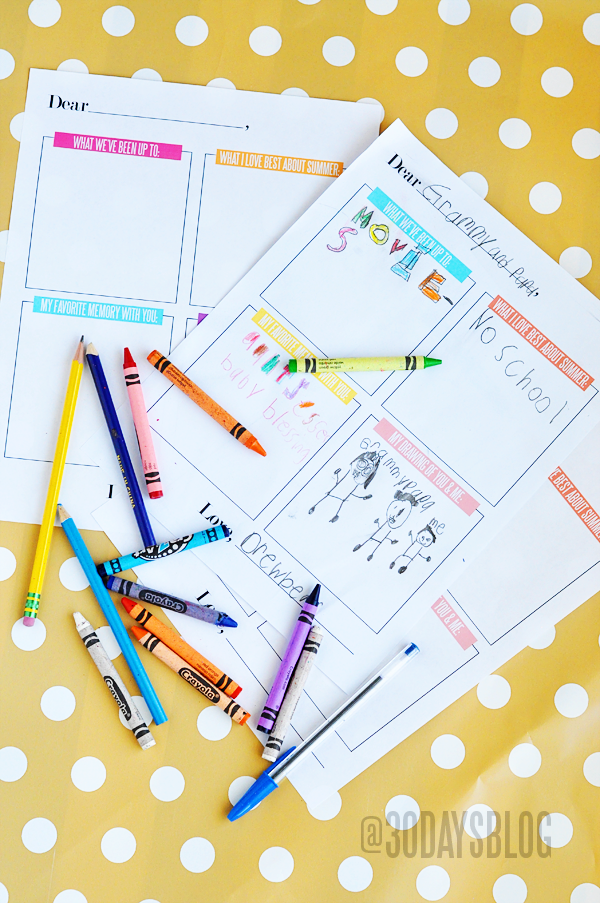 To get in on the letter writing fun, simply download and print.  For personal use only. Thanks!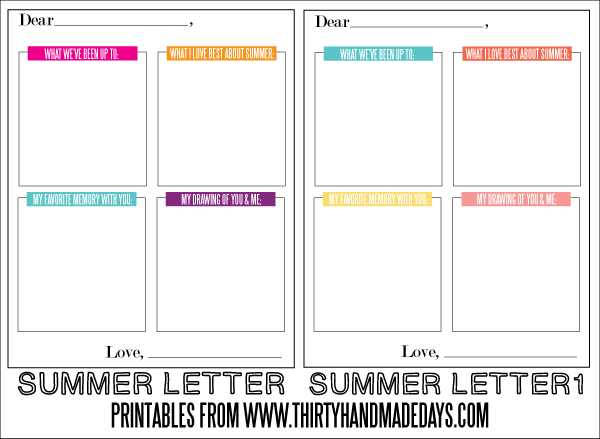 Looking for other kid ideas? I have about a million of them.
Check out these kid ideas. And about another million printables.
I linked this post up to some of these parties!