Hi Thirty Days Readers! It's Allie from Miss Lovie. I decided to switch things up this month and do a kids craft with you today. Since I teach Kindergarten, I enjoy doing a few crafts with my kids throughout the year, especially around the change of seasons. We've been learning about Spring and everything that comes with it so we made this Stained Glass Rain Cloud Craft. It turned out so cute.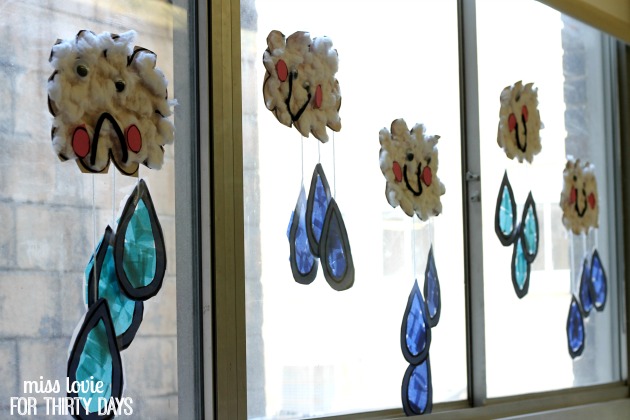 I just love their happy little faces-except for that one. Ha. I have no idea why a couple of my kids made them sad. We hung a few in the window and they're so fun (even the sad ones!)
These would be a great project for a rainy day…ha! Or it would be fun to do in the Spring or after reading books about weather.
If you want to make one with your child or with your class if you're a teacher like me, read on! I got the inspiration from this idea here, but I made a few changes and additions.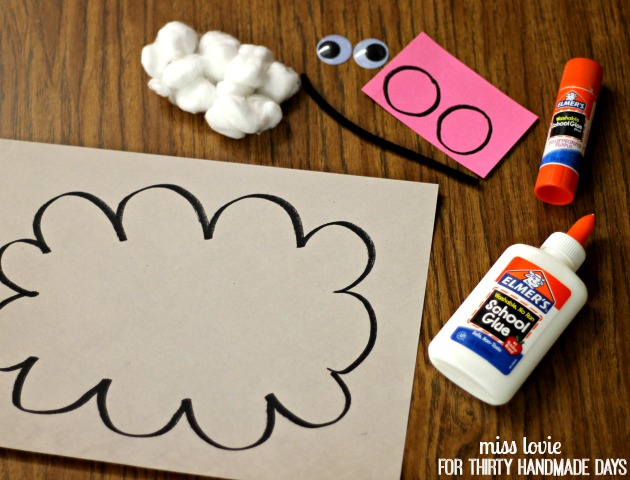 First let's make the cloud.
You'll need to print the Cloud Template and the Cheeks Template, gray construction paper, cotton balls, extra large googly eyes, pink construction paper, black pipe cleaners, liquid and stick glue.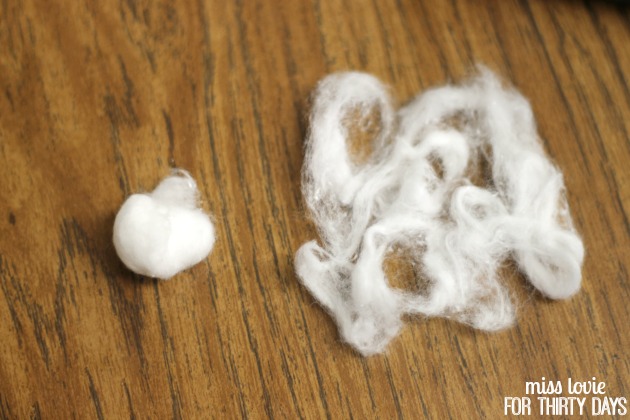 Copy the template onto gray construction paper and have your child cut it out. For the cotton part, you can conserve cotton balls by tearing them apart instead of gluing them as is onto the paper. My kids struggled with this a little, but they got it once I showed them how. Have your child do this to 5-6 large cotton balls. This saves money/materials and also looks more like a real cloud!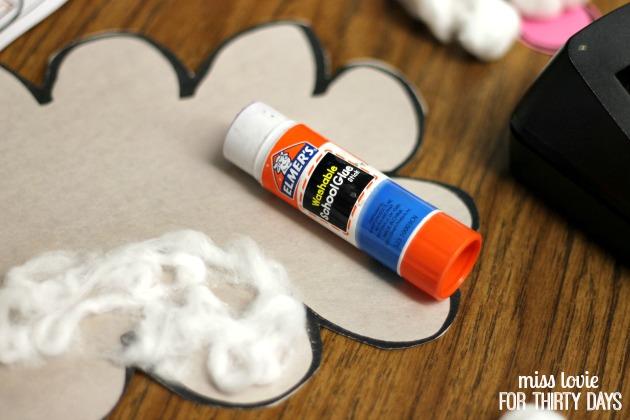 Have your child put the stick glue onto an area of the cloud and press down the cotton. Do this all over the cloud.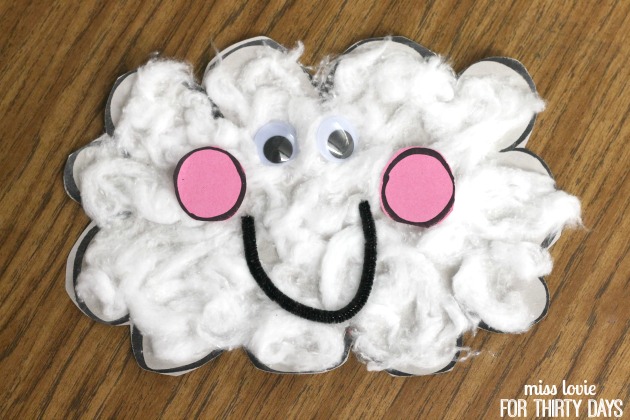 Next, have your child cut out the cheeks, then use liquid glue to glue down the googly eyes, cheeks, bend the pipe cleaner into a U shape and glue it in place.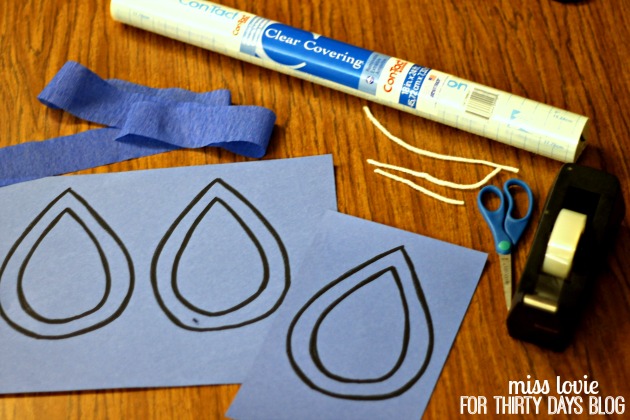 Now let's make the raindrops. You'll need to print out the raindrop template Raindrop Template onto blue paper, grab some tape, scissors, yarn, crepe paper, and contact paper. Dark blue matched the blue construction paper, but we used light blue on a few as well and it turned out nice.
First, have the kids cut three raindrops out. Have them cut the middle out as well.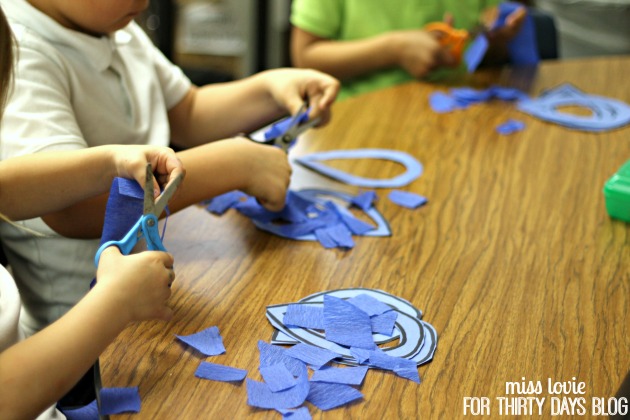 I usually see stained glass paper crafts with tissue paper, but the crepe paper is so much cheaper and I had it on hand so yay! It was also easier for the kids to cut since I just gave them a length of it and they snipped it into pieces. Have them cut enough to fill the centers of three raindrops.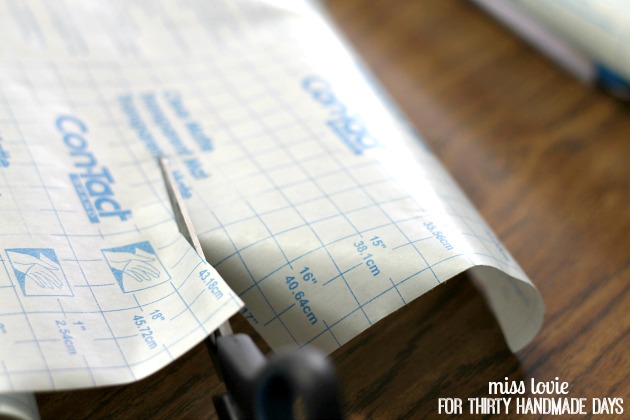 For each child, cut 2 pieces of contact paper 11 squares long. Peel the paper backing off one pice for the child and lay it on the table sticky side up. If you lay the raindrops on there at an angle, they'll all fit on one piece.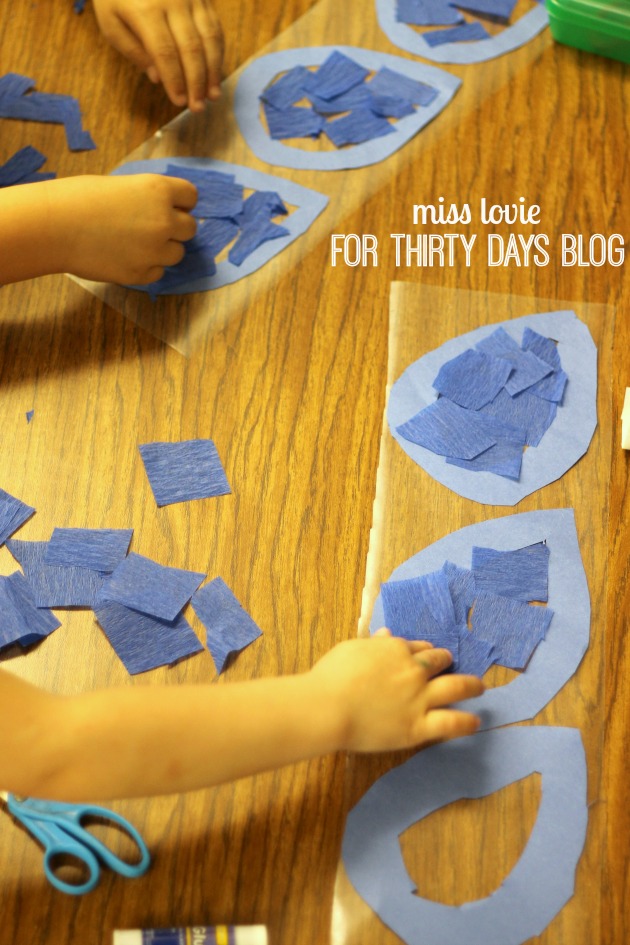 Then have your child put the crepe paper squares into the middles of the raindrops. When they are finished, take the paper backing off the other piece of contact paper and press it down on top, creating a laminated-type look.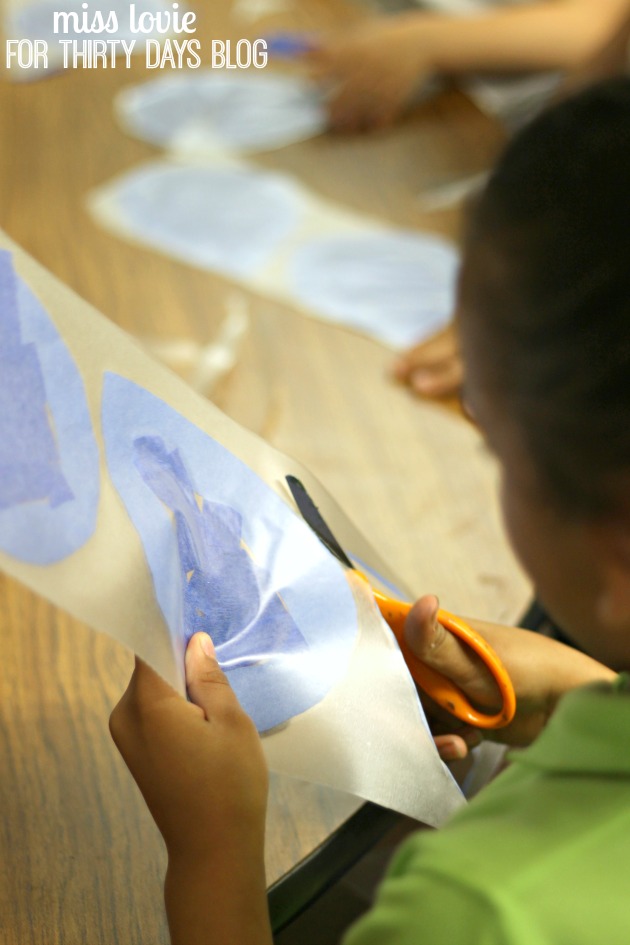 Next have your child cut out the raindrops once more, removing all the contact paper from the outside.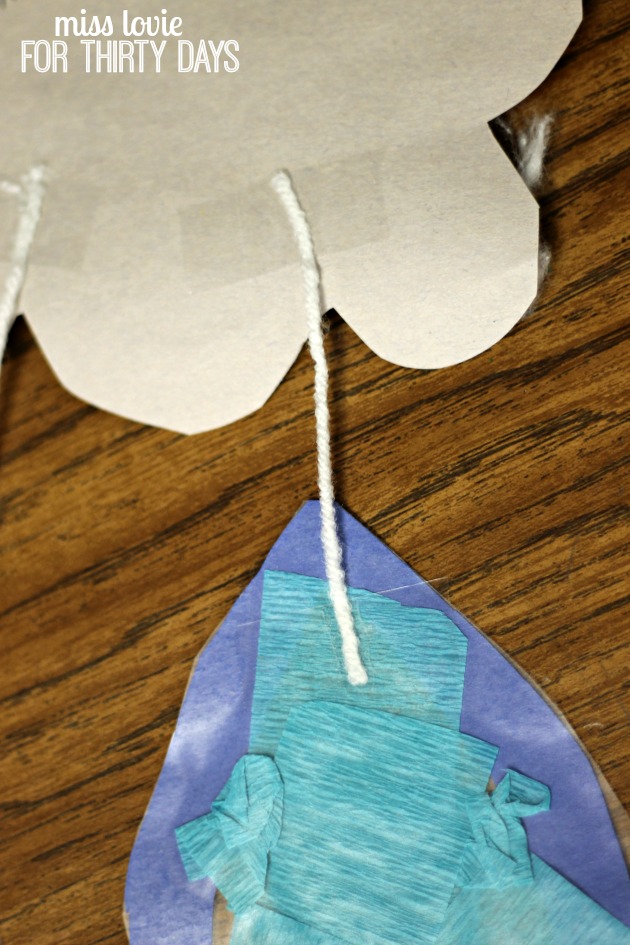 Cut three pieces of yarn of different lengths and use tape to secure the yarn to the raindrop and then the cloud.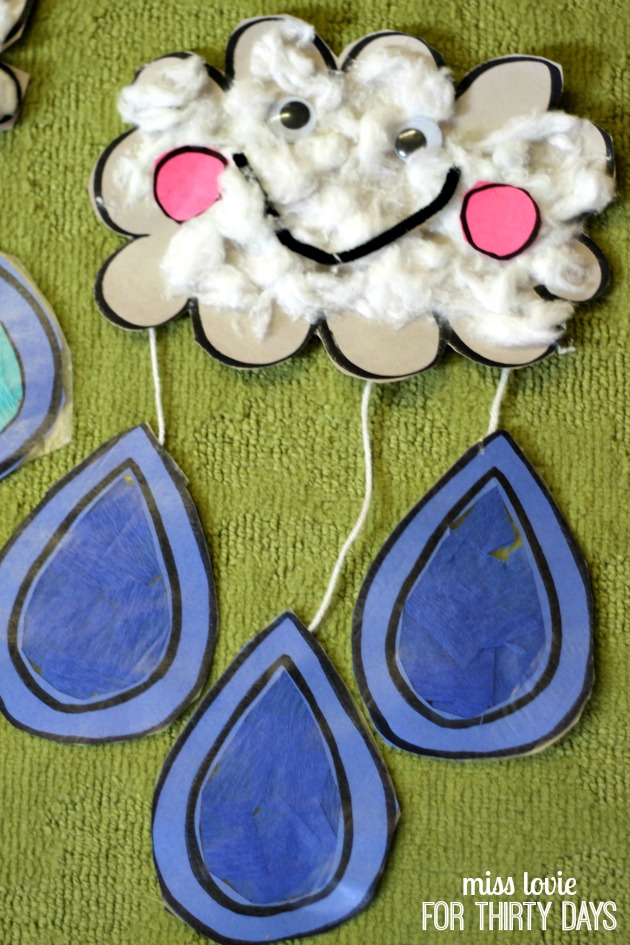 And now you're done! These take a little time, but they are so cute.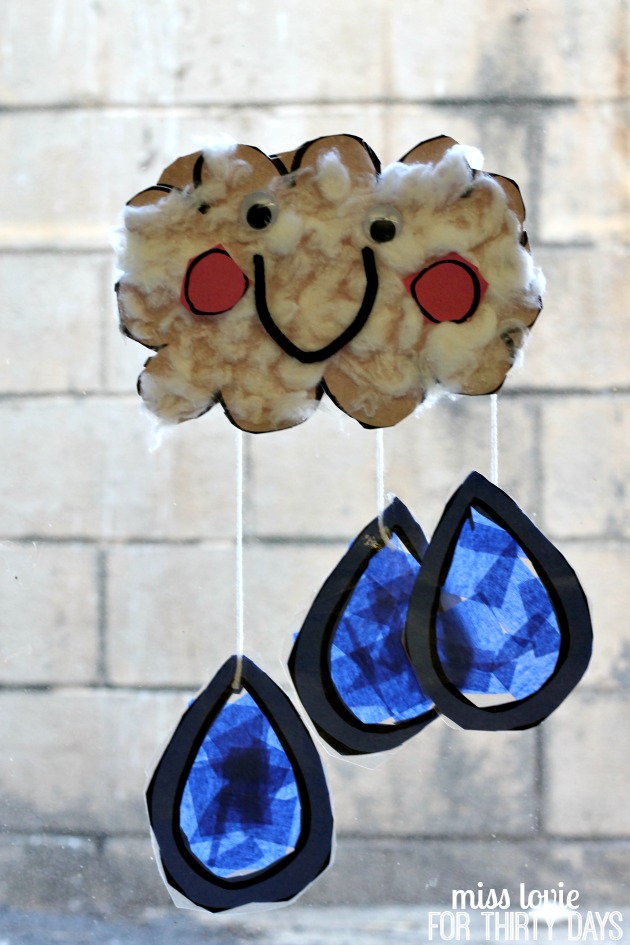 Hang them in the window and enjoy.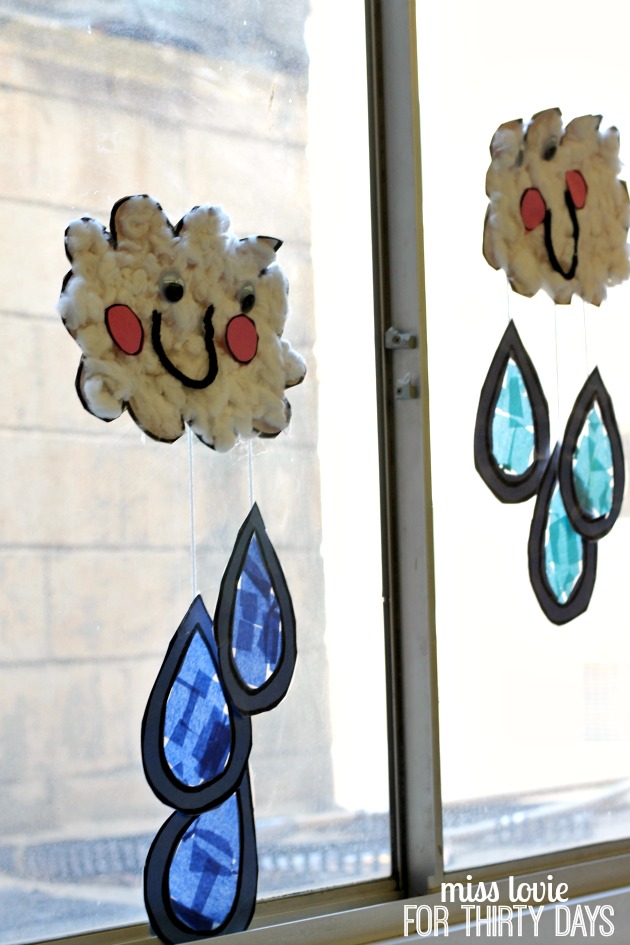 Or if you're a teacher, have your class make them and hang them in the hall for a sweet Spring bulletin board display!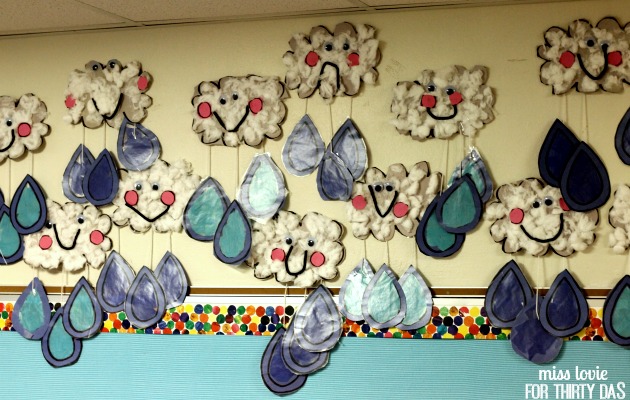 We made flowers in math one day and since they were already on the bulletin board, the rain clouds were a perfect addition.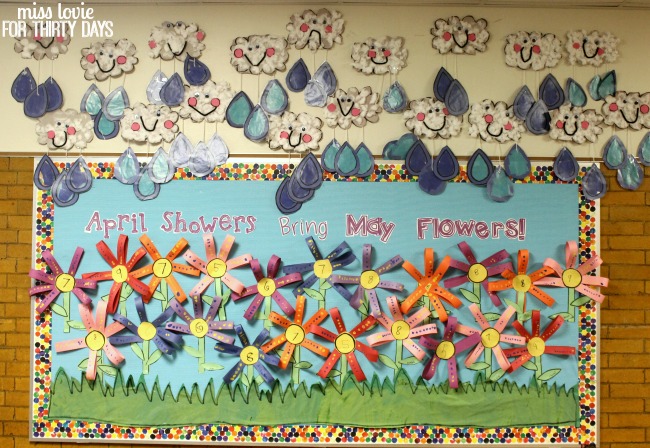 And even though it's already May, we went ahead and added the "April Showers Bring May Flowers" phrase just for fun. My kids can't stop looking at this board. I have one little boy who keeps popping his head out my door to just look at it for a minute. Ha! It is pretty cute.
Cute little happy rain clouds. Love them.
Thanks for reading! If you liked this post be sure to check out my other kids' craft ideas on my blog:
Stained Glass Spring Flower Craft
Truffula Tree Craft
Favorite Books and Crafts