Oh mason jars how I do love thee? Let me count the ways…. there are about 19302390392030293 things that can be done with mason jars. Right? I took a few ideas and combined them into one for this Kids Summer Ideas post.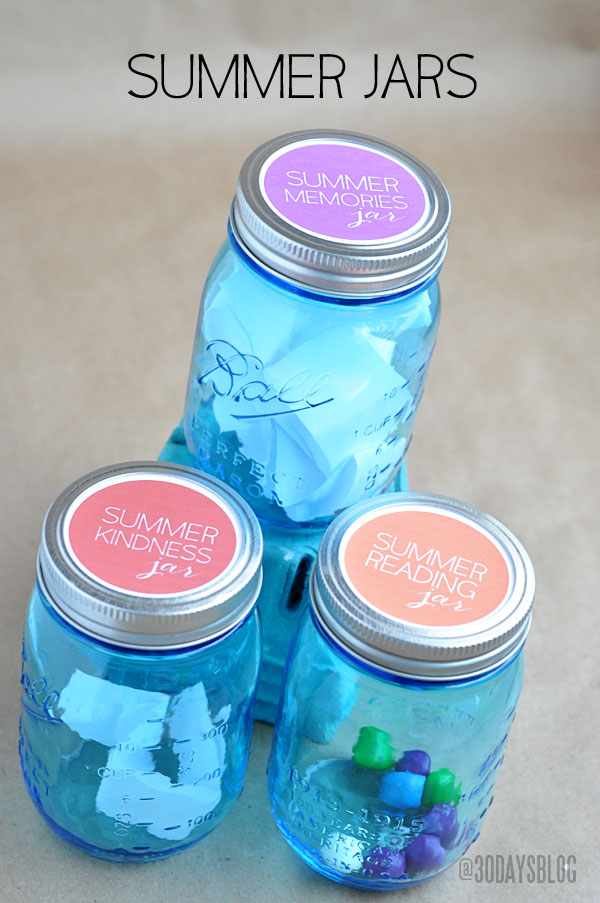 The idea behind these is simple- take some cute cute cute blue mason jars (or plain would work too…..vintage would be fun!) to be used for different summer activities. I created printables for the tops with several colors and a few activities.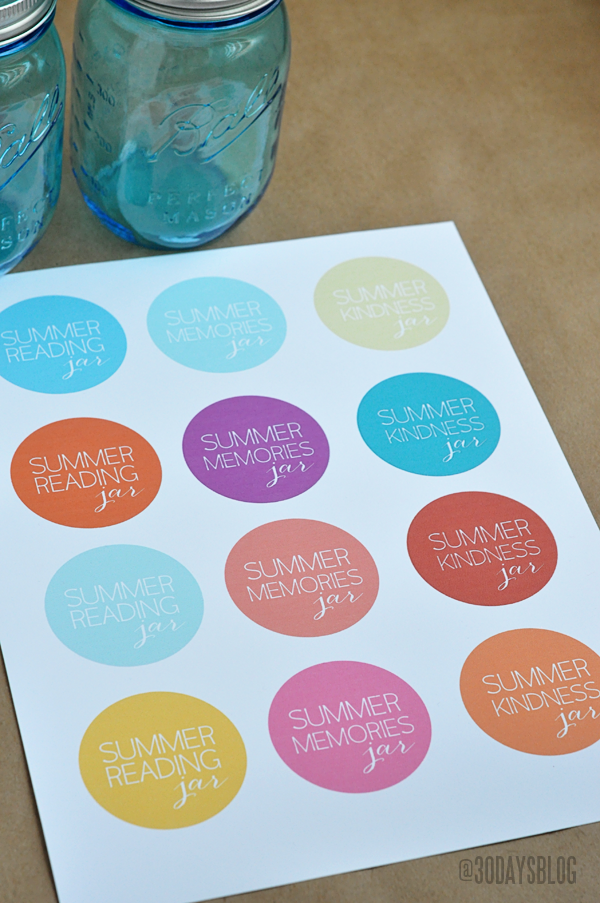 Summer Activities for Kids
Summer Memories: Cut up strips of paper and add memories to them throughout your summer. After the summer is done, you have a jar full of memories! You could keep the jar as is or add the strips to a scrapbook.
Summer Kindness: This one could be done several ways- you could cut up strips like the memories one and have kids write up when they do something kind for someone else. You could also have cotton balls or fuzzy balls and for each time someone is caught doing something kind, a ball is added to the jar. When the jar is filled up, you can go or do something fun together as a family. Need some random acts of kindness? Check out my RAOK posts.
Summer Reading: This is to encourage kids to detach from the electronics and get reading. Another one that could be done several ways – cut up strips of paper and write some books you want to read, then pull them out one by one and read them. Or have the fuzzy balls and add them to the jar for each book that is read.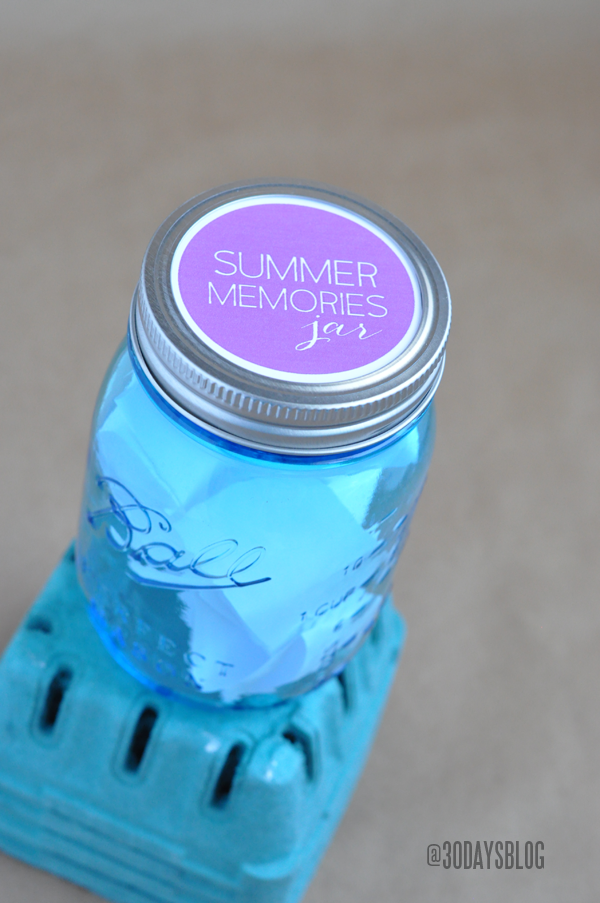 The possibilities with this are endless! But I've got the printables for you to get started. Download this sheet of printables and cut around the circles or use a punch if you have it. You can adhere the tag with a glue dot to stay in place too.
Join me on Pinterest, Facebook & Instagram too.
Grab a button and place it in your sidebar: