To KonMari or not?  That is the question! Is this method of organizing life changing? Or just too much?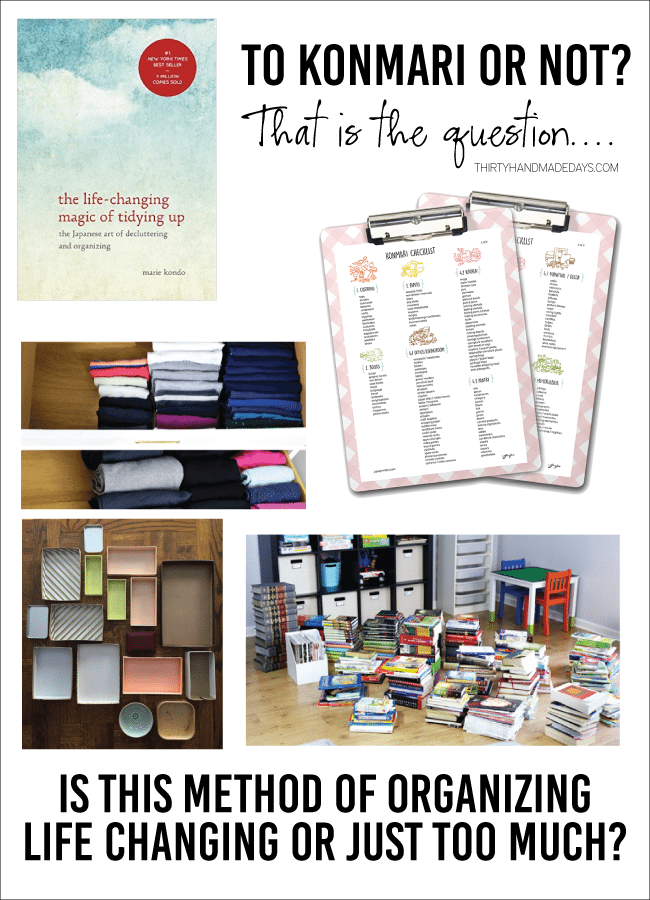 I've talked a bunch about organizing (or my lack thereof) over the years.  If you follow me on Instagram, you probably have noticed that more posts have been about my house and organizing each room.  Lately when I post anywhere about organizing tons of people ask if I've read the book "The Life-Changing Book of Tidying Up: the Japanese Way of Cleaning Up and Decluttering " by Marie Kondo. (affiliate) Let me preface this with – no I have not.  But it seems like that's all I ever hear about anymore.  I have been curious as I've heard pretty mixed reviews.  So I went online to research a little more (I'm an all or nothing kind of girl – definitely working on more balance- but I want to make sure that if I say I'm going to do something, I will actually do it) and was amazed at the tons of articles and posts that are out there.  I thought some of you might enjoy the posts too.
KonMari
Here are the posts that I found helpful:
Brit + Co gave a great breakdown of what the KonMari Method was all about.

JuJu Sprinkles is without a doubt the queen of Konmari Method.  Just take a look at her whole category:
This is amazing!! The graphics and printables are just so adorable and makes me want to jump in 110%!

Learn how to Organize Clothes by Just a Girl and Her Blog:
Even though they had recently gone through a lot of their clothes, Abby and her husband threw them all in a pile and went for it.  I love all the information she posted and the pictures of how to fold the clothes using this method.  It makes me want to throw all our clothes in a big pile too!

and Learn How to Organize Books  by Just a Girl and Her Blog:
Another post that is inspiring as well.  Going from room to room, gathering all the books in her house, Abby ended up getting rid of a lot of books! Something we definitely could benefit from in our home.

Clean Up Your Junk Drawer Without Buying a Single Thing via the Kitchn
After reading the book, she used things she had around the house to transform her junk drawers.   Wow!

How to Fold Socks So They Stand Up in Your Drawer by Northwest Edible Life:
In this post, Erica breaks down the best way to fold socks so that they stand up.   I've heard one of the big things talked about in the book is how to fold your clothes in your drawer.  People say it's life changing.  I haven't tested that out yet..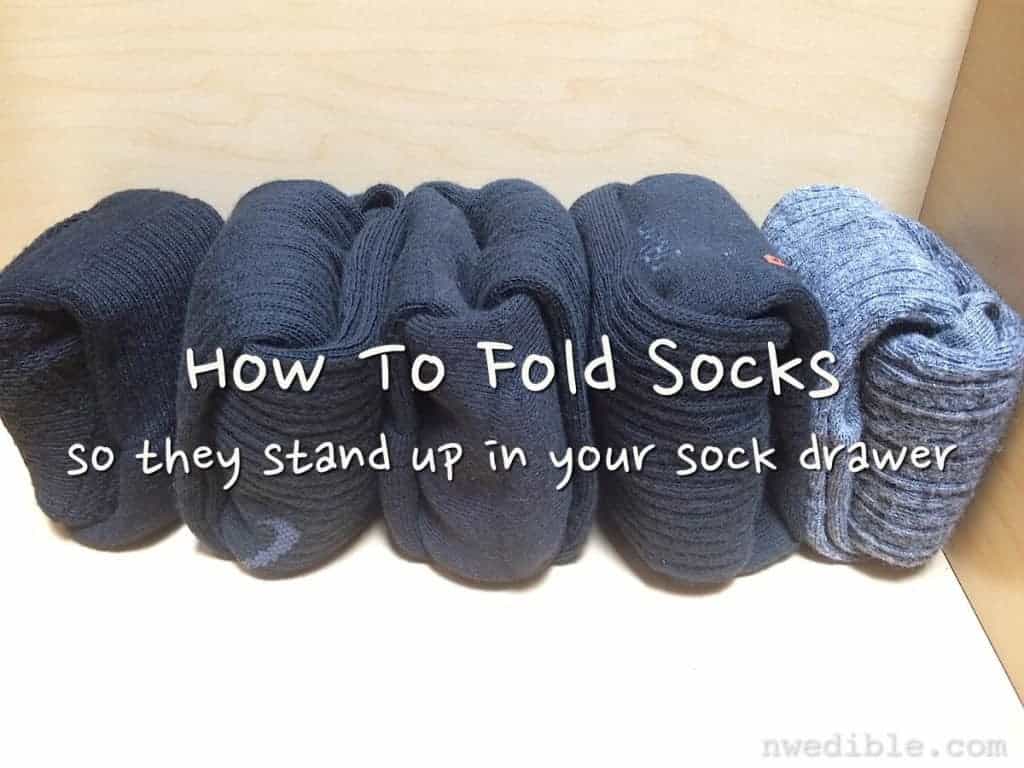 She even has a video for you!

Another view from Cool Mom Picks – Does it really work for families?
Read what she has to say, pros and cons of how this method will work with families.

How to Use the Method with Teenagers from Rosehips & Rhubarbs:
I have teenagers.  They can be a hard bunch.  In this post, Kate explains the best way to go about organizing with them to make it successful.  Thank you Kate!


After sorting through all of these posts, I decided it was worth the $11 investment and hours to read the book.  Although I am a little scared… I will survive this, right guys?