While this isn't a sponsored post, there are affiliate links included below.  All that that means is that when you purchase a cute shirt or one of my favorite bracelets, I make a small commission at no cost to you.
I'm not sure exactly when I decided that I'd be an entrepreneur. Both my Mom and Dad had their own businesses.  My Mom worked hard painting clocks, walls and more when I was growing up.  My Dad started a waterpark/water features company with a partner when I was eight years old.  With a lot of hard work and support,  he became top in his field, eventually getting inducted into the Waterpark Hall of Fame.  They lived the American Dream.  And they passed that onto each of their kids.
At 10 years old I had babysitting cards made, threw parties for my babysitting clients and took it seriously.  In junior high I bought candy and sold it at school for a higher price.  Later on, I had a card designing business with a good college friend and a basket making business.  Neither one of those stuck for too long.  My sister and I started the Queen Bee Market and grew it into something we never dreamed of.  A year and a half ago I walked away from it to focus all of my attention on this blog of mine.    What a whirlwind it's been.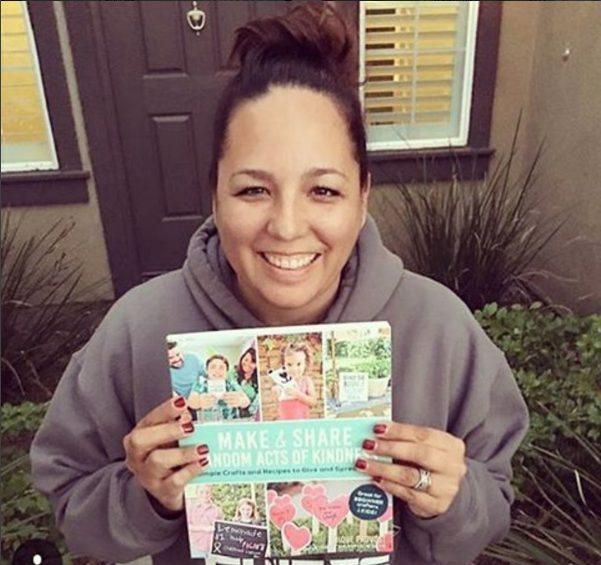 Right after that tough decision, a door opened with writing Make and Share Random Acts of Kindness.   I've had the chance to work with brands that I absolutely love and other bloggers that I admire.  Slowly but surely it became clear that Thirty Handmade Days could become a full time thing for not just me but for Josh as well.  We talked about it over and over again.  And as exciting as it seemed, I knew that it would be really scary too.  
Josh has always worked out of our home.  Always.  Since he was around 12 years old, he has been the same industry.  It's everything he's known.  And also what he is really good at.  But he's also had to commute an hour each way for 17 years.  There have been some challenges in his industry over the last year or so.  We started to get serious about him working with me and growing my business even more.  Then a few key things happened and it became crystal clear.  He gave his notice and on May 1st, he started working at home with me.   Really…. I still can't believe I typed those words.
Little did I know when I started 30days, that this is where we would end up.  I started it because all of the crafty stuff was taking over my personal family blog way back in 2007.  Yep, almost 9 years ago.  I knew that I wanted a separate spot to store my ideas and so I came up with "Thirty Handmade Days" — with the idea to share a different creative idea every day.  Since then, it has morphed into something completely different.  I started sharing my own ideas somewhere along the way and haven't stopped since.  It has been a long road with a lot of blood, sweat and yep some tears.  (Looooots of them if I'm being totally honest)  My site isn't an overnight success.  But it is proof that if you put in the work and keep showing up day after day, that you can accomplish far fetched goals.  Like your husband working alongside you and being a real team.
I tell you all of this because you are a part of this story.  Yes YOU.  The one reading this.  I can't tell you how appreciative I am for the people who come to my site every day.  You see my recipes, printables, organization ideas, kid stuff and budgeting posts.  You take a little something here and there that fits you and you use it.  It is the best!! I want you to know that you are a part of my American dream.  Thank you from the bottom of my heart.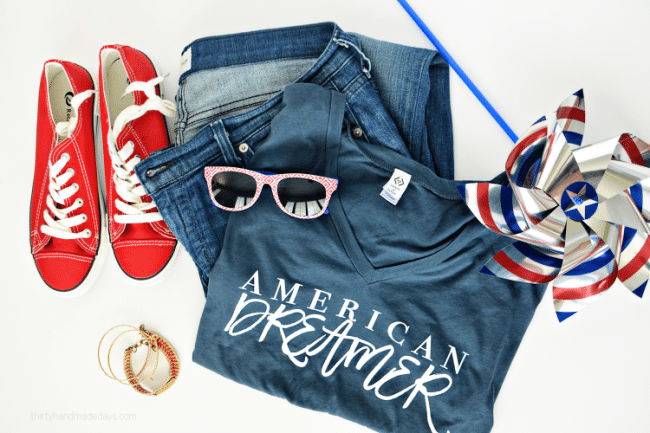 So even though sometimes I don't feel like being brave and like I'm not good enough.  I know that no matter what —  with a lot of hard work, anything is possible.   And without a doubt I know that I'm fortunate to be living the dream…
I'm excited to let you know that Cents of Style is giving away a free American Dreamer t-shirt (normally $29.95) with every $30+ purchase for their Fashion Friday today.  It is the perfect time to get it — just in time for the 4th of July.  As you can see from the picture above I have my outfit all picked out.  But I won't be just wearing it on our holiday, I'll be wearing it often to remind myself that I truly am an American Dreamer…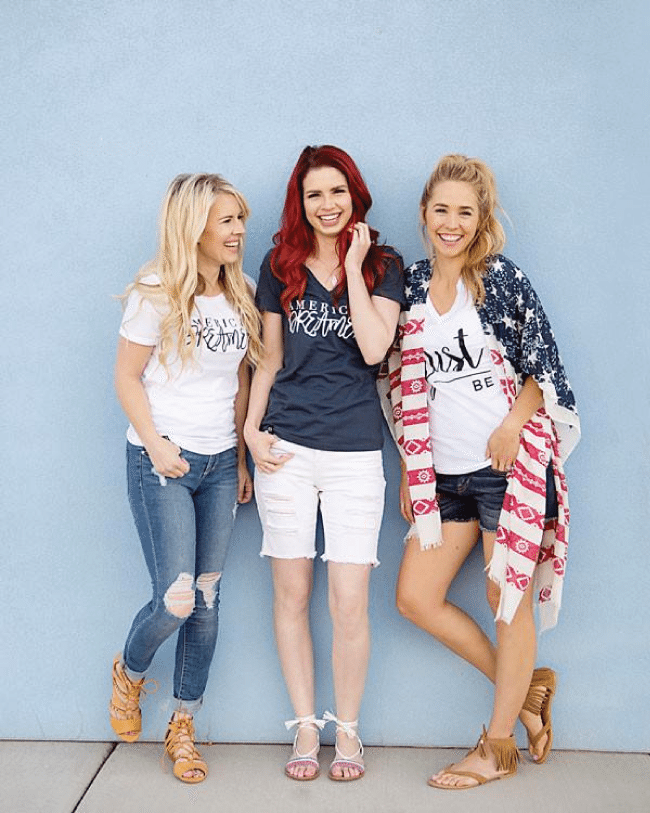 You can pick out annnnnything you want from their site.  As long as you spend $30 or more, they'll throw in that shirt.  Just in case you need a little motivation, here are some pieces to encourage you: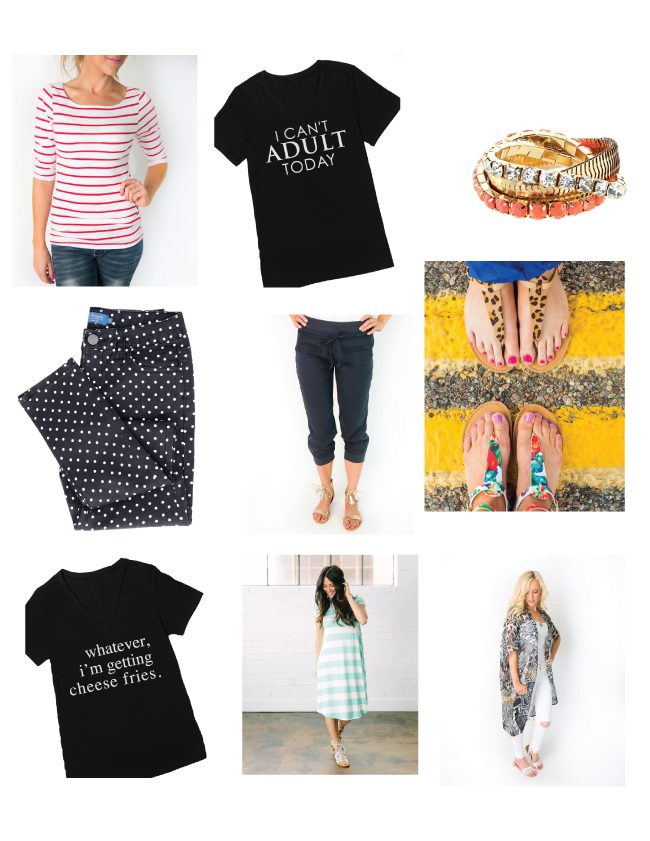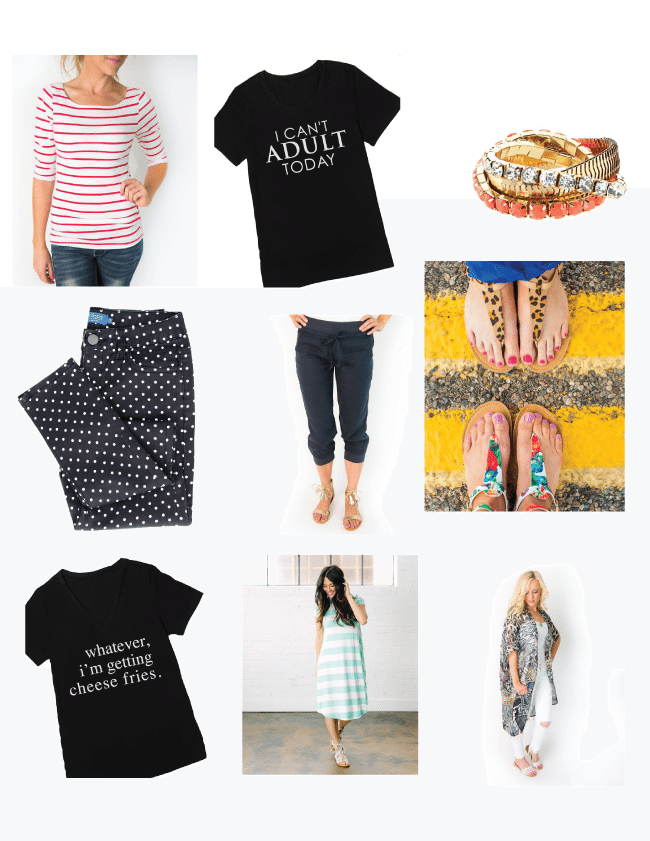 But seriously.  I could link up about 3892489289928389283 other things because I love them all.  You might have noticed that I've been sharing more Cents of Style products with you lately.  Not only do I love their stuff but I love the people behind the business.  Courtney (creator, owner of Cents of Style) has her own version of living the American Dream.  I'm happy to support and share with all of you because I believe in their company and I think you should too.