A cute Valentine's Day idea that anyone would be excited to share with their classmates!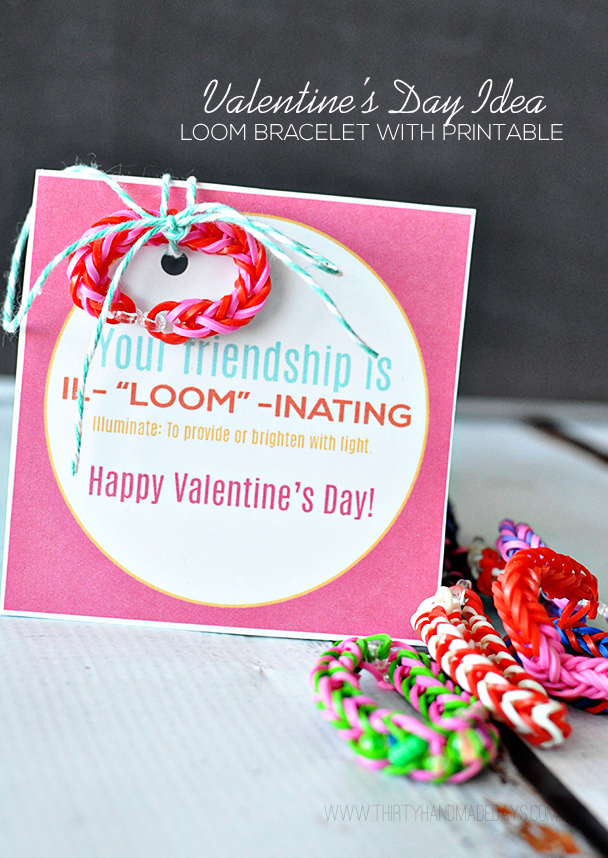 For Christmas Julia got a loom kit.  Along with the rest of the world.  She's been busy whipping up creations ever since.  Last week it occurred to me that since she had so many bracelets done (over 20), we could make a Valentine's Day treat for her class with them.  There is a "no food" policy at my kids school and it can be hard to come up with ideas that are cute, inexpensive and easy.   Loom bracelets are the perfect thing for her sixth grade classmates.
I created a printable tag to go with the bracelets and had her approve all along the way – "Do you like the colors?"  "What about the fonts?"  "Do you like it better this way or that way?"  I'm happy to say that she gave the thumbs up on the final product.  The best part is that she did the hard part! Now we just have to put them together.
Here's what you need to create these for your kids classmates (or friends or neighbors or whatever you like):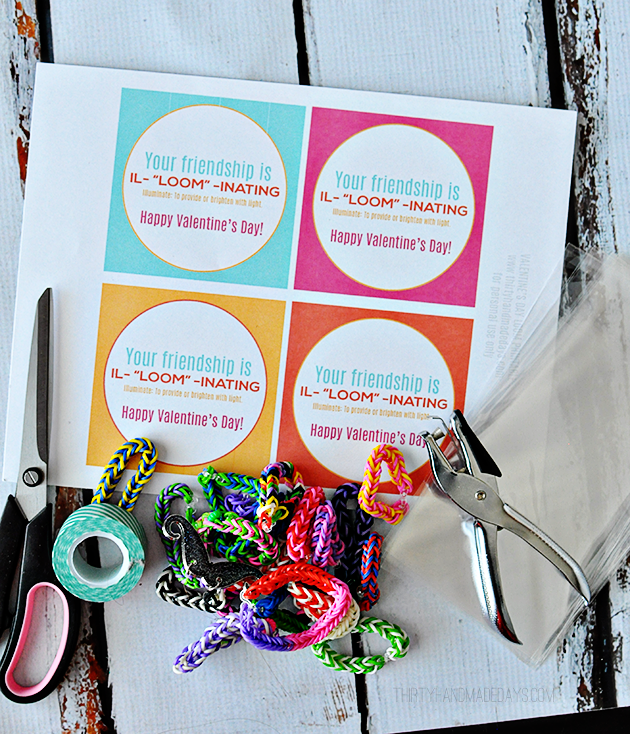 Loom bracelets – you can find kits, supplies and tutorials all.over.the.place.  Julia used You Tube videos to create hers.
Scissors
Small bags if you prefer to package that way or baker's twine, washi tape, ribbon, etc and a hole punch
I packaged them up several ways so you can see the possibilities.  But I also love the way that Rebecca from the Crafted Sparrow packaged hers.  (great minds think alike! I had my stuff all done when I saw her post)
These fit perfectly in self sealing 5.25″ x 7.25″ bags.  I love those bags! They make everything so easy.  So that's the route we will probably go for Julia's class.  But I think the washi tape and baker's twine versions are so cute too!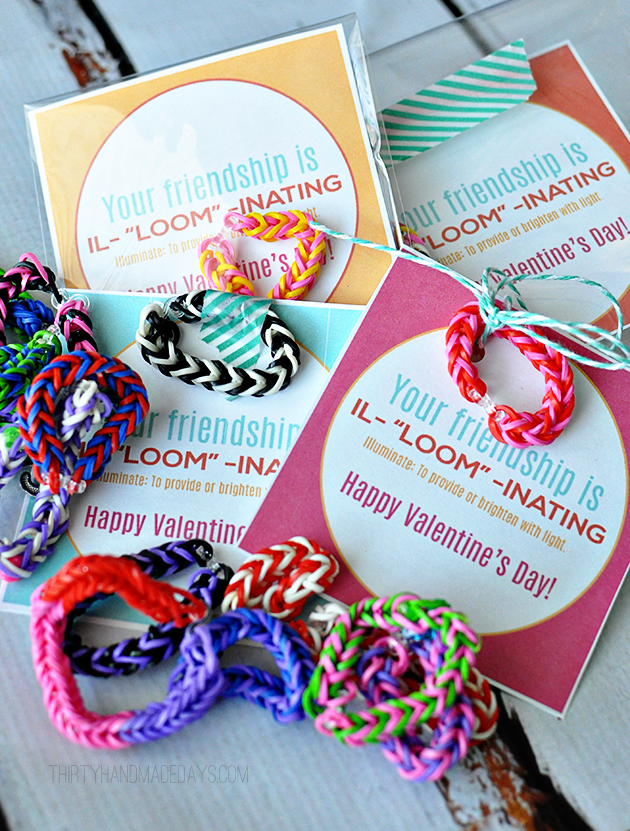 You know by now that I just can't help myself from a good pun.  I knew that I wanted to do something with "loom" but wasn't sure I could make it work.  This might be a stretch (get it!? ha) but I think it works.  And if kids didn't know what illuminate meant before, they will now.  A treat and learn something new along the way.  Bonus!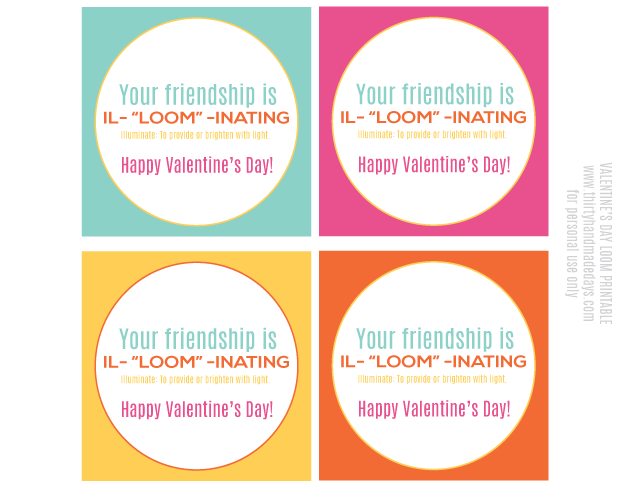 Download an illuminating card page.  For personal use only.  Thanks!
Looking for other Valentine's Day ideas?  I have tons because it's one of my favorites!  Here are a few more…..