I'm not sure when I started loving music?  But I love love love it.   My kids have inherited that love of music in a major way.  In the car they shout out the name of the song and artist of every song.   It's cute until they fight over saying it first.  Lately there have been some fun song lyrics.  I thought my kids would get a kick out of if I turned the lyrics into printable lunch box notes.   They were a hit!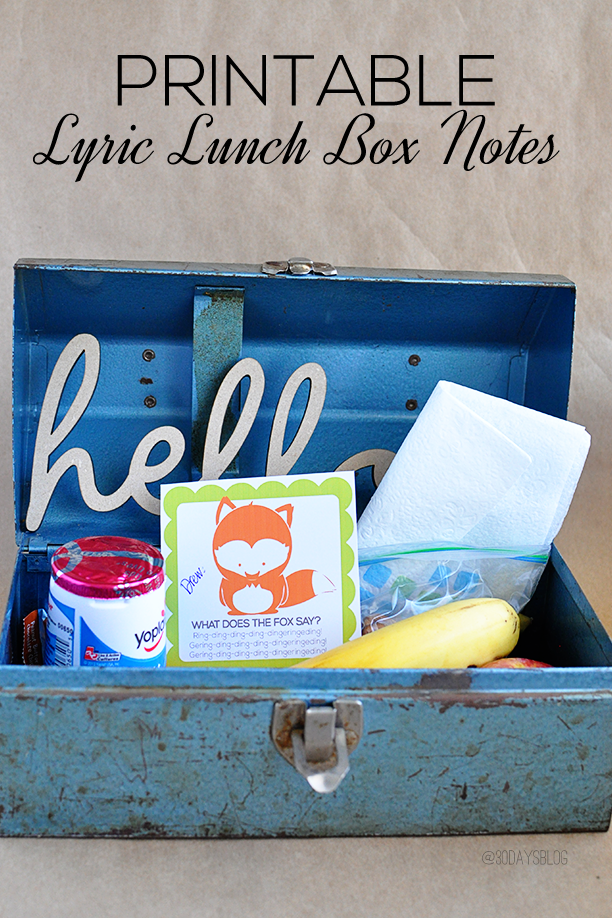 10 points if you can guess the songs that these go to……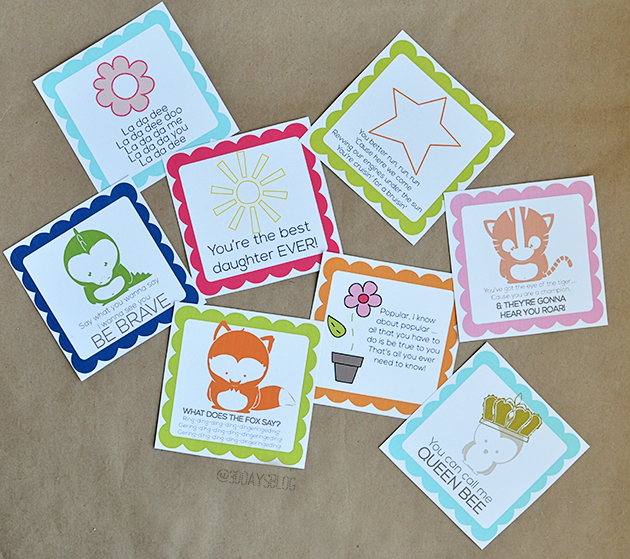 These are fun for elementary school aged kids.  Perfect for my 7 year old and 11 year old.  Preschool might be pushing it and junior high might not think they are so cool.  But those kids right in the middle?  Ideal.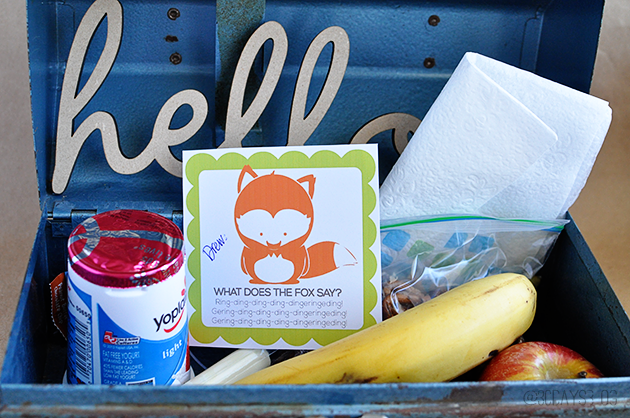 Has "What does the fox say?" hit your house yet?  I couldn't fall asleep the other night because I couldn't those dang lyrics out of my head.  Ahhhhhh! But my kids love the song.  So I had to, right?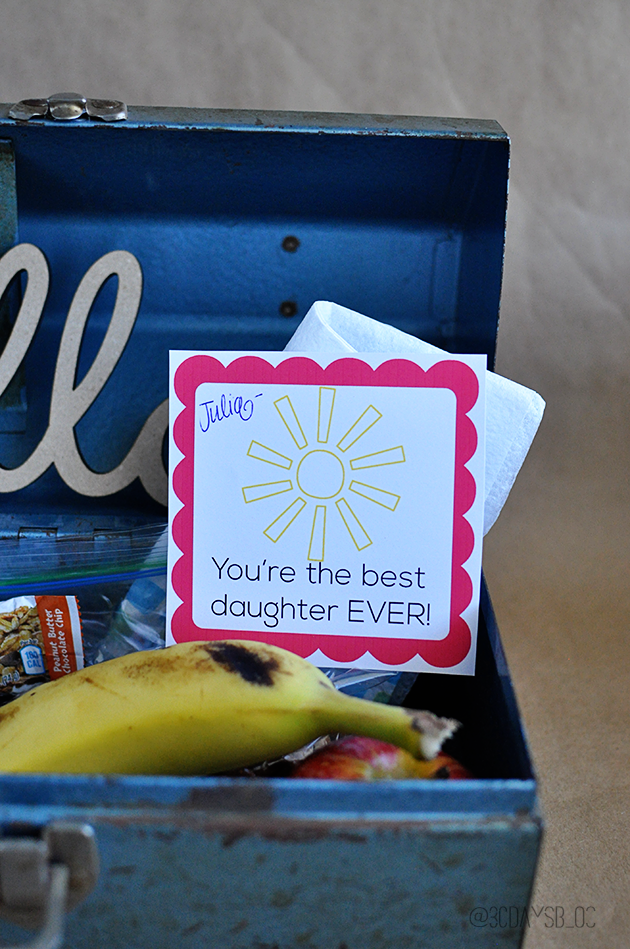 Julia's by far favorite band is One Direction.  Josh even surprised her and her best friend with box seats at a 1D concert this summer.  SO FUN! I knew that I had to change "Best Song Ever" to "best daughter ever."  Pretty sure Julia would agree with that statement.
Ok so did you guess?
Page 1: Here are the songs that match the lyrics:
Roar by Katy Perry
Brave by Sara Bareilles
Royals by Lordes
What does the fox say? by Ylvis
Page 2:
Popular Song by Mika and Ariana Grande
Best Song Ever by One Direction
La Da Dee by Cody Simpson
Cruisin' for a Bruisin' from Teen Beach Movie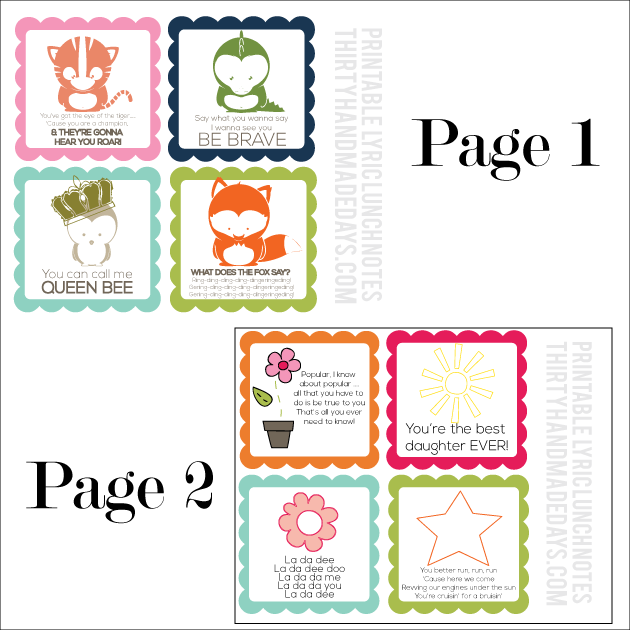 Lyric Lunch Box Notes Page 1
Lyric Lunch Box Notes Page 2
For personal use only pretty please.  Thanks!