Every year I make a New Year's resolution to get more organized. Somehow that resolution never gets checked off the list. The saying "Creative minds are rarely tidy" sums me to the "T." This year (and yes the year is half over….) I am turning over a new leaf. I can finally cross one big project off my list- Make a family binder.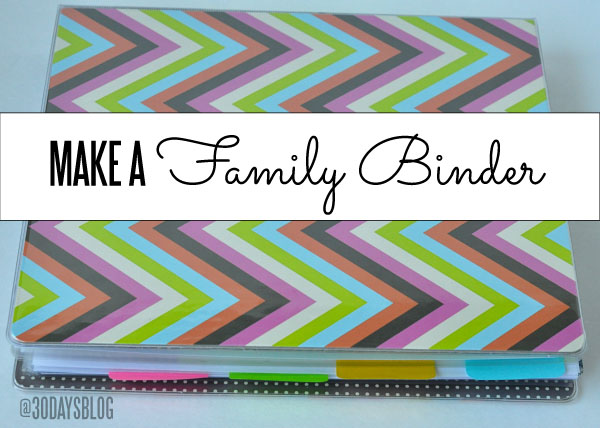 I rounded up some fabulous products, created some printables and went to work. I'm beyond thrilled with the finished results as all of my important things are in one spot.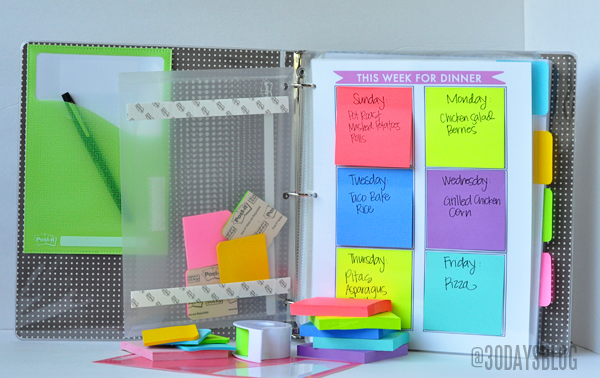 I divided this family binder into a few key sections: current, kids, bills and important info. I used several Post-it Brand products to make my binder.
For the "bills" section, I added a Post-it Pocket. It's the perfect spot to keep receipts, bills and anything that applies to my finances.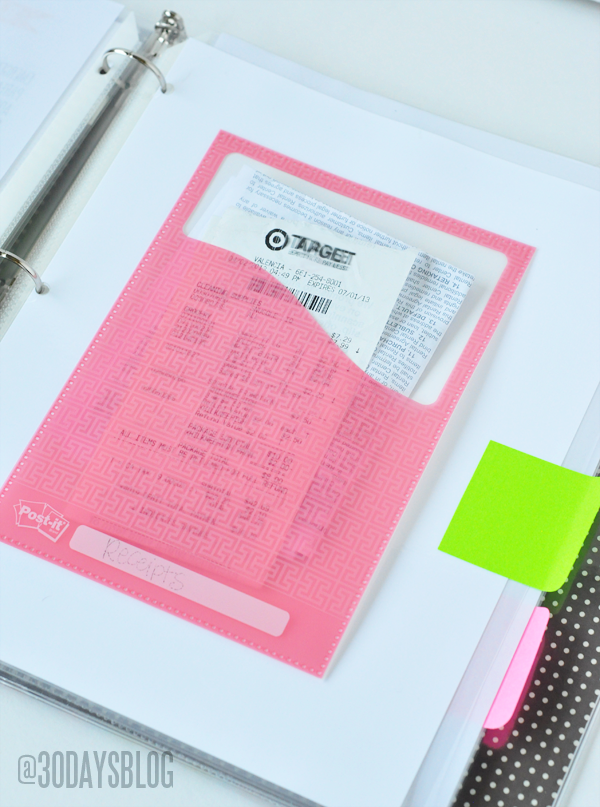 I created my own tabs by laminating plain white cardstock and adding a Post-it Full Adhesive Note over it, which has rounded edges and adhesive backing on the whole note for a strong hold that still removes cleanly. That way I can write on the whole tab, change them out when needed and add more when I want. I was able to use vibrant colors I like too.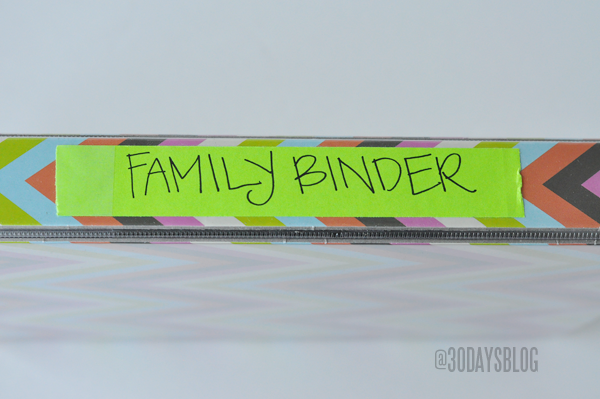 I used Post-it Full Adhesive Roll to label the spine of the binder. For other projects I might try to run Postit Full Adhesive Rolls through the printer for a more finished off look. But I feel like sticking this adhesive to everything. It's fun, colorful and I could label anything with it!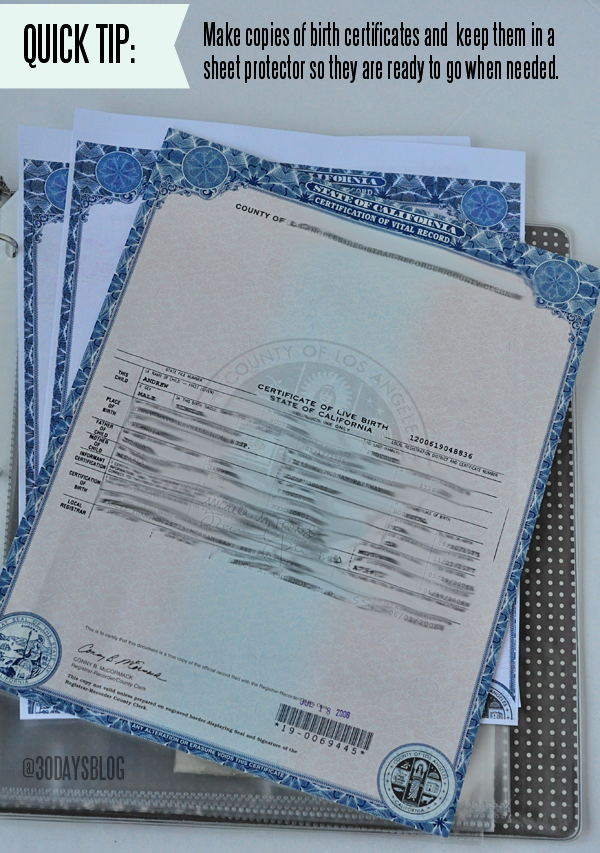 A friend recently told me this tip and I thought it was the smartest thing- make a few copies of the birth certificates in your family and put them behind the original in a sheet protector. We are asked at least once a year for a birth certificate for one of our kids – for sports, school, insurance reasons etc. If you have it all ready to go and stored in a Post-it Pocket, one less thing to worry about. Isn't that great? Now I'm all set.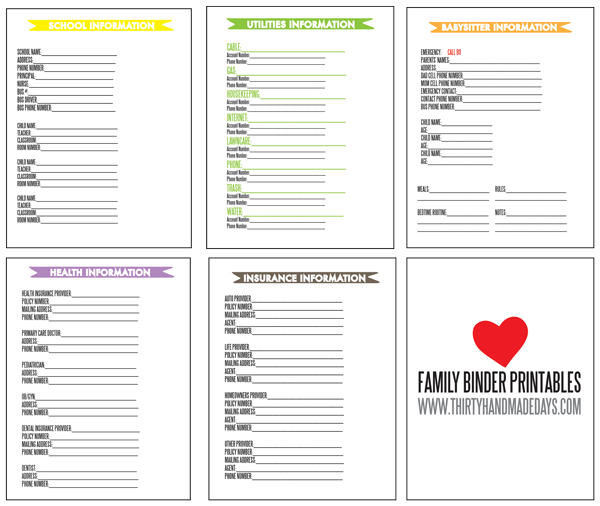 To get your family binder started, I'm sharing my information sheet printables. You can download by subscribing to my emails below. It will automatically download once you fill out the information –
I will continue to add more pages as I add them to my binder.
Looking for the "This Week for Dinner" printable? You can download it and a "Goals for this week" on my Post-it Note Grids post.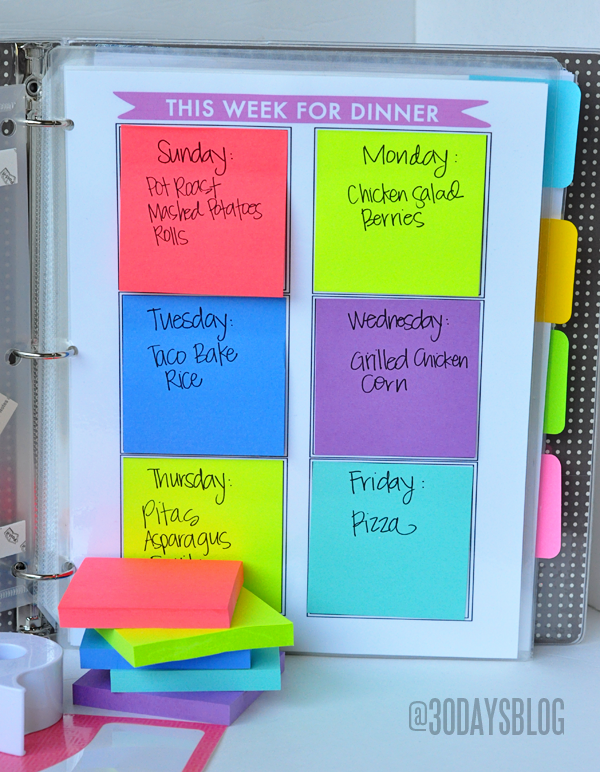 I'd love to know how you stay organized. What are some of your favorite tips?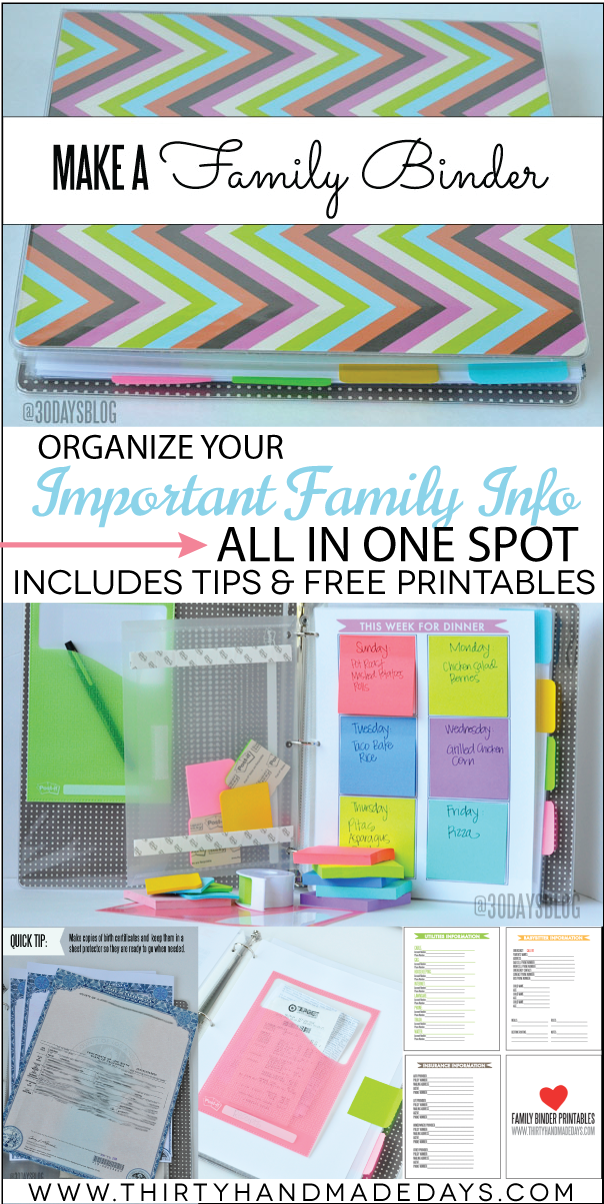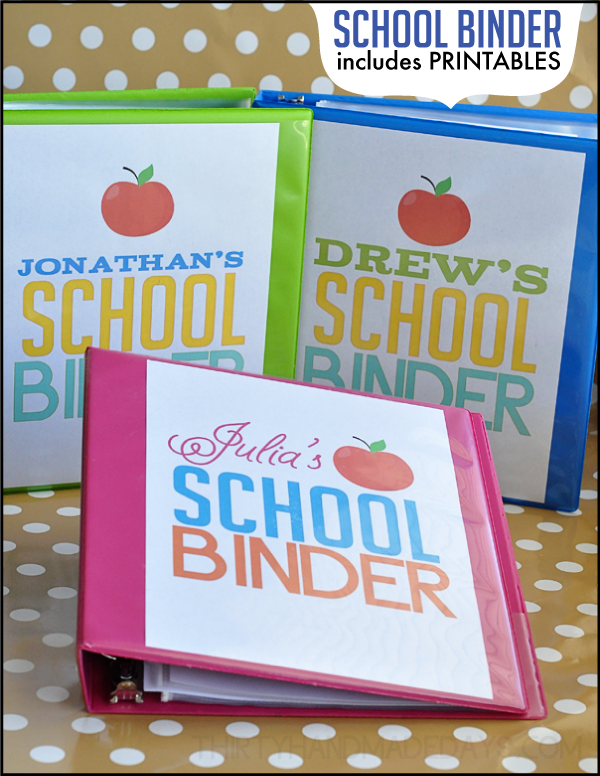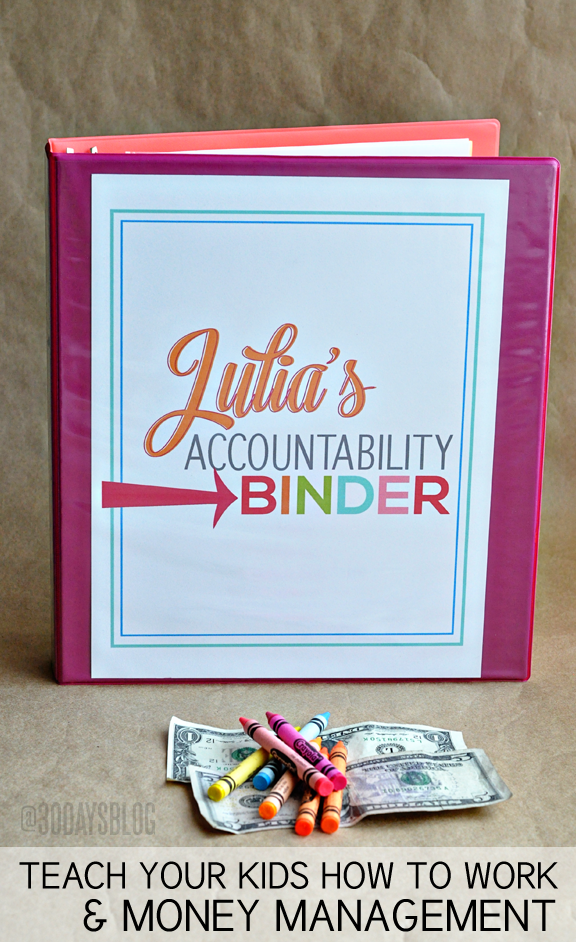 Looking for other ways to get more organized? Check out my School Binders and Accountability Binder with lots of printables too!
Check out my whole binder series:

Disclaimer: Post-it Brand provided me with product and compensation for this post. I am thrilled to work with a company I 100% believe in . As always, all thoughts and opinions are my own.