This post is in partnership with Yoplait.  I am beyond thrilled to work with a company I absolutely love!
We're already in back to school mode here (yes we start really early in my area!).  With that comes prep, organization and trying to get back to our routines.  We've enjoyed sleeping in every day this summer and now we're getting back to the grind.  Sigh.   To help with our back to school routine, I made Freezer Smoothie Packs.   Not only do they taste amazing, they are a good way to start the day and take about 30 seconds to whip up in the morning.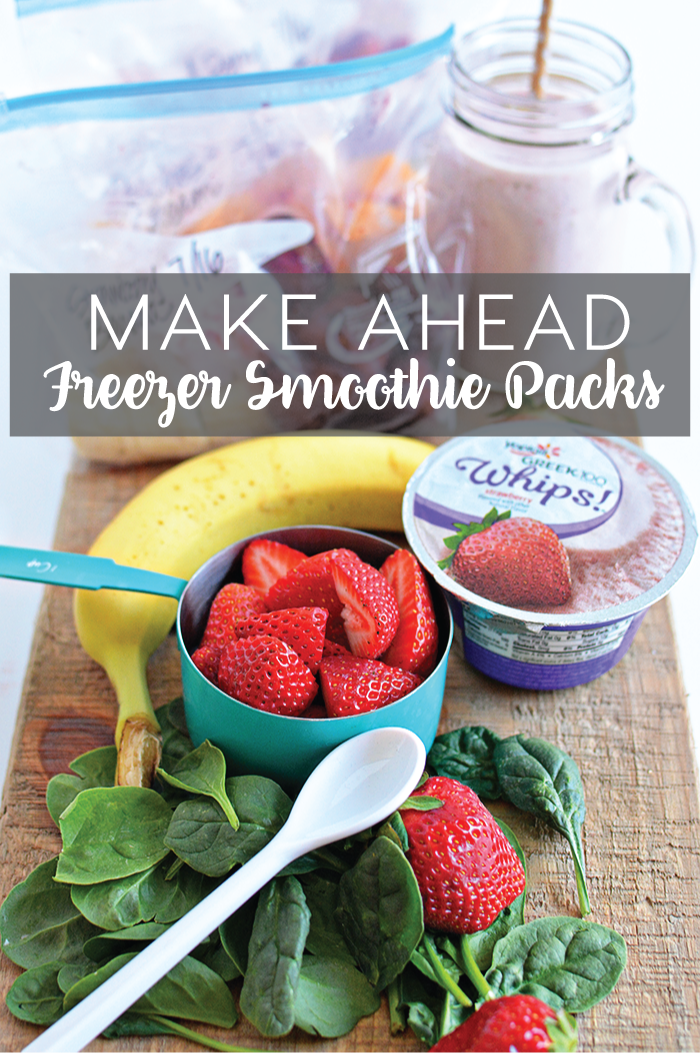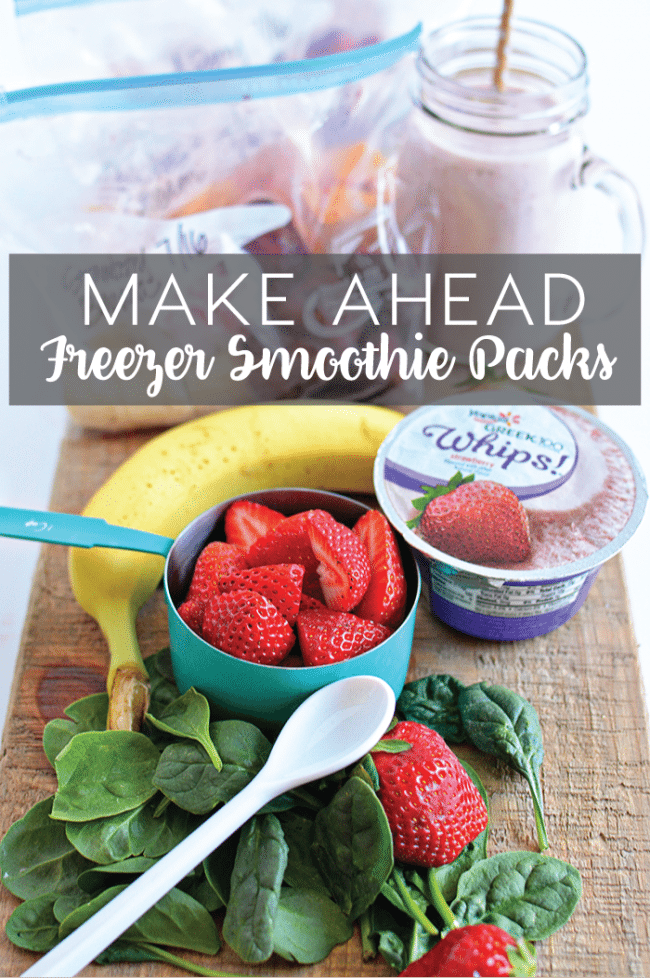 I got my taste testers (my kids) involved and they 150% approved of the smoothies.  My 10 year old was excited to be involved in putting them together.  We started with Yoplait's new Greek 100 Whips.  I keep telling people about their Greek 100 yogurt because I normally am not a fan of Greek yogurt.  It usually tastes too sour or bitter to me but theirs is amazing!! It tastes so good and I can feel good about giving it to my family.  Yoplait has over 100 flavors to choose from and we used a few different types for our smoothie packs.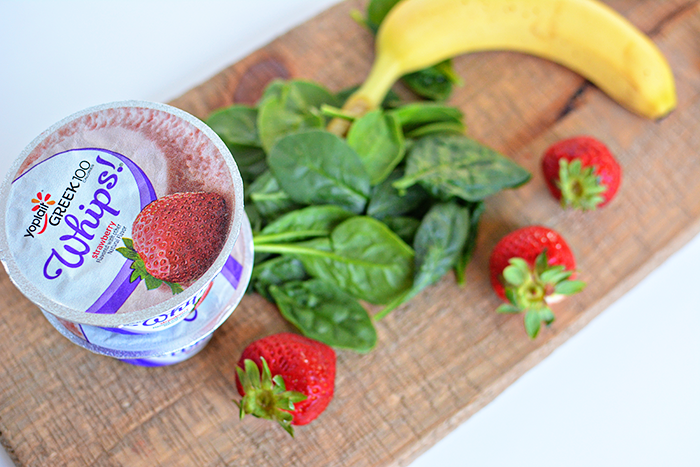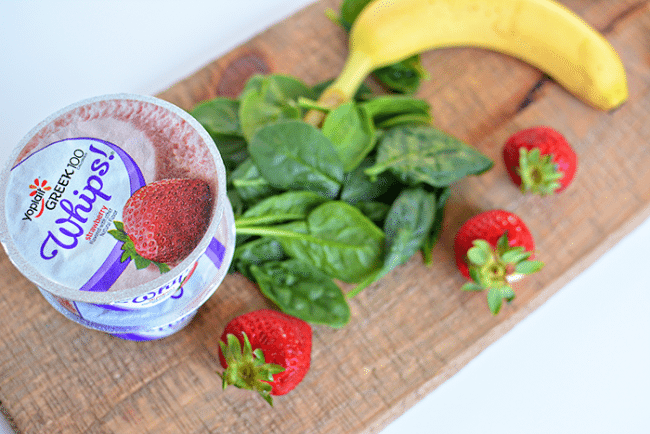 I bought a big ice cube tray at the store and filled it up with different flavors – Greek 100 Mixed Berry, Greek 100 Whips! Peaches & Cream, Greek 100 Whips! Strawberry and Greek 100 Strawberry: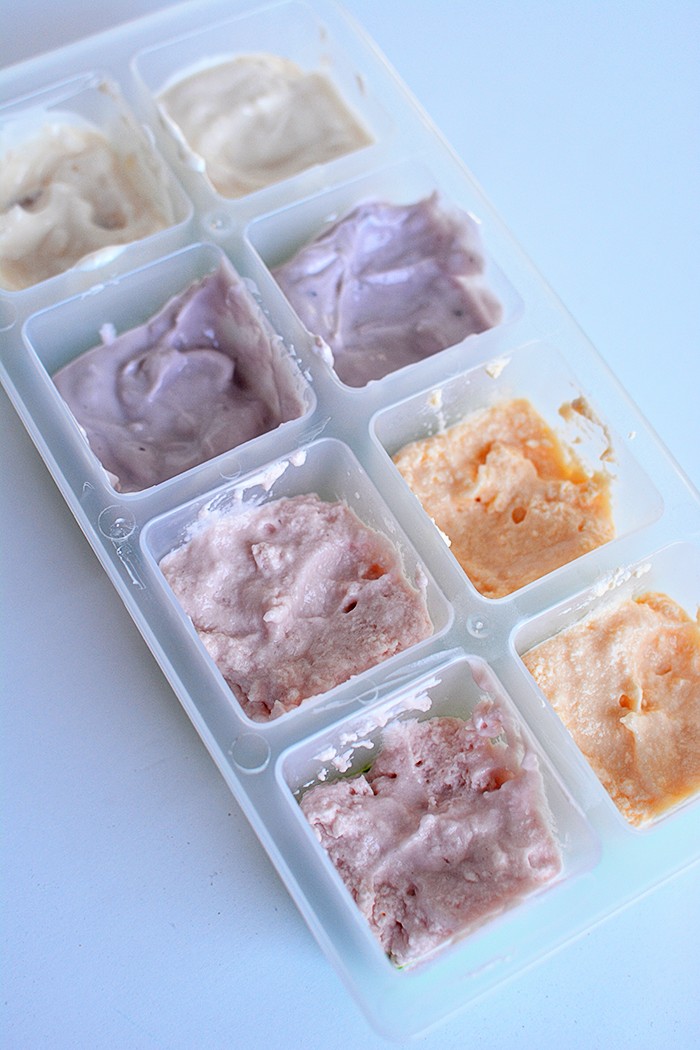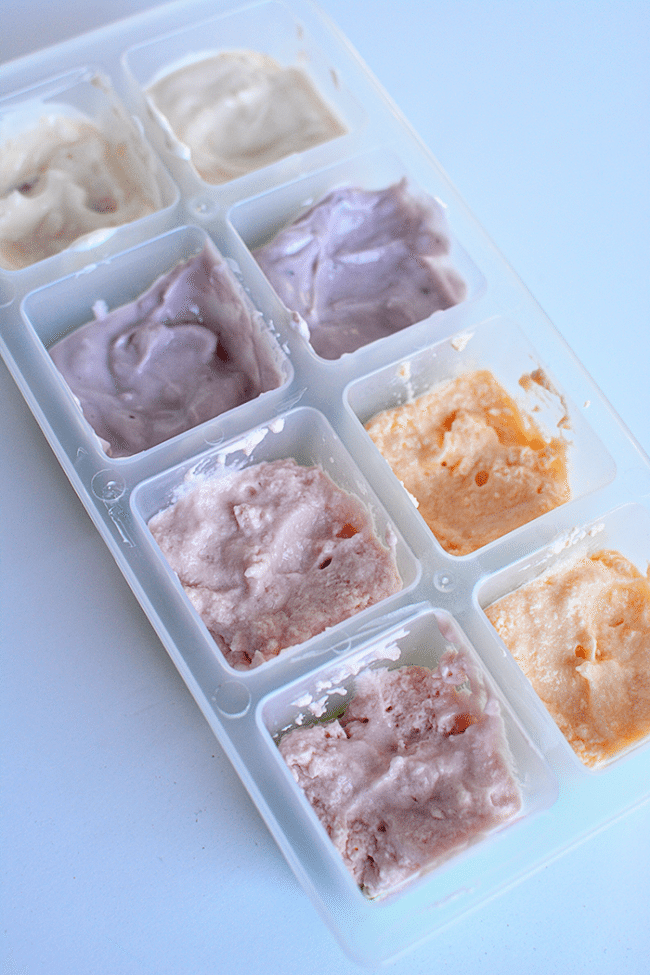 Stick this in the freezer for at least an hour.  Then pop them out to add to the freezer smoothie packs.
I gathered my other ingredients:
Spinach
Bananas
Strawberries
Frozen fruit
Note: You will use liquid with each smoothie pack once you are ready to make them.  Water is fine but if you like a creamier smoothie, make sure you have milk on hand.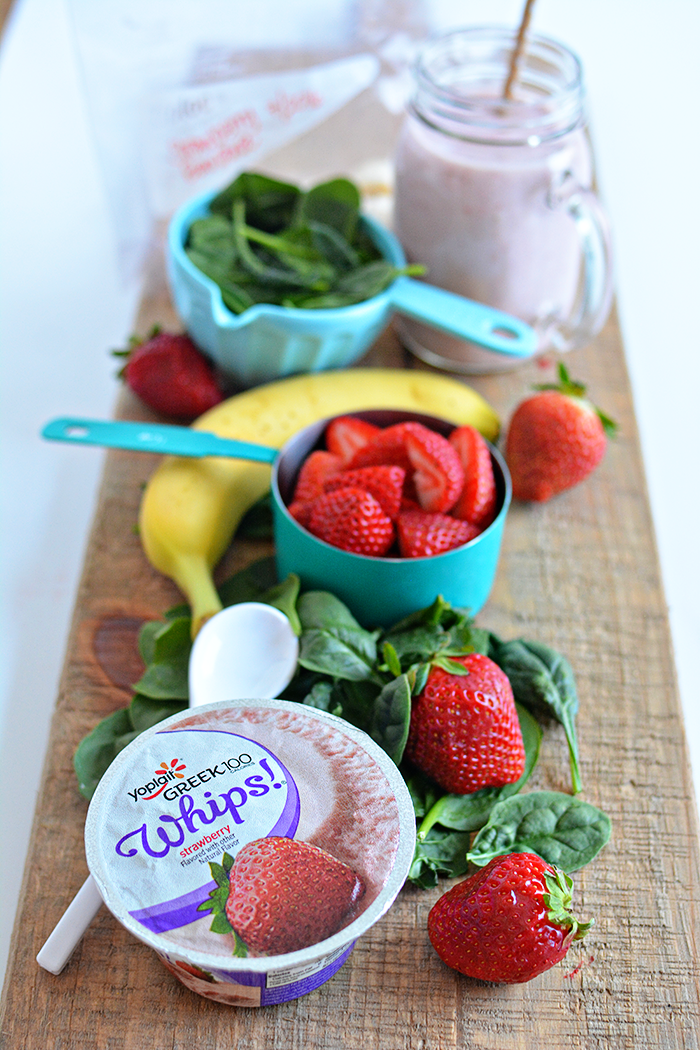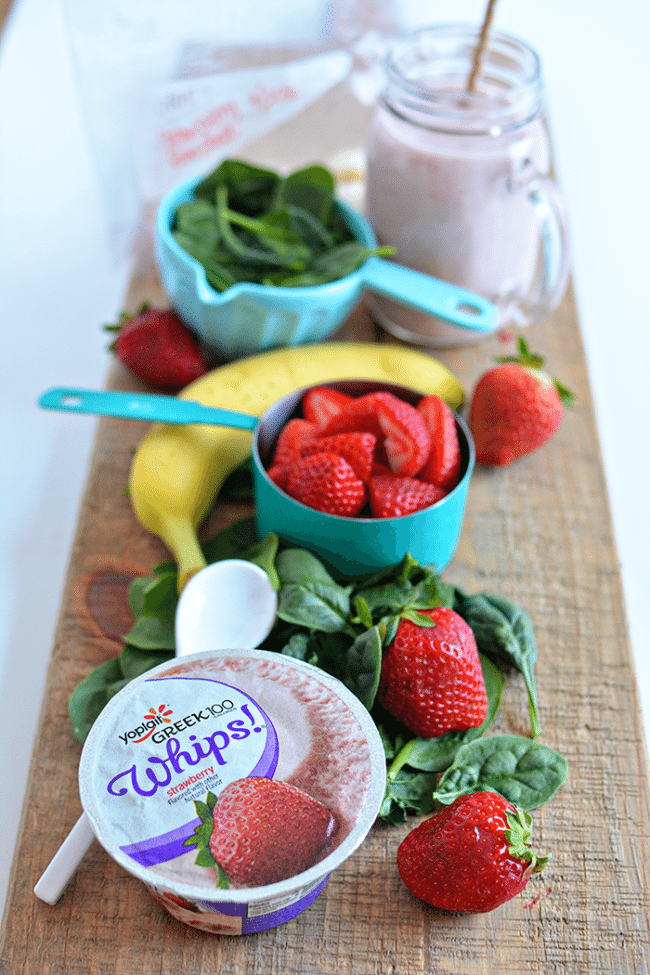 You can make your smoothies several different ways — as long as you use 1 banana, 1 c. liquid (water, milk, almond milk, etc), 1 large frozen cube of Yoplait yogurt (or 2 small), 1 c. fresh or frozen fruit.  Chop up the banana, add the other fruit, yogurt cube to the bag.  When you are ready to use it, pour smoothie bag into a blender, add liquid and blend until smooth.  Enjoy!
I used freezer bags that stand up on their own (love!!) and a permanent marker to label them.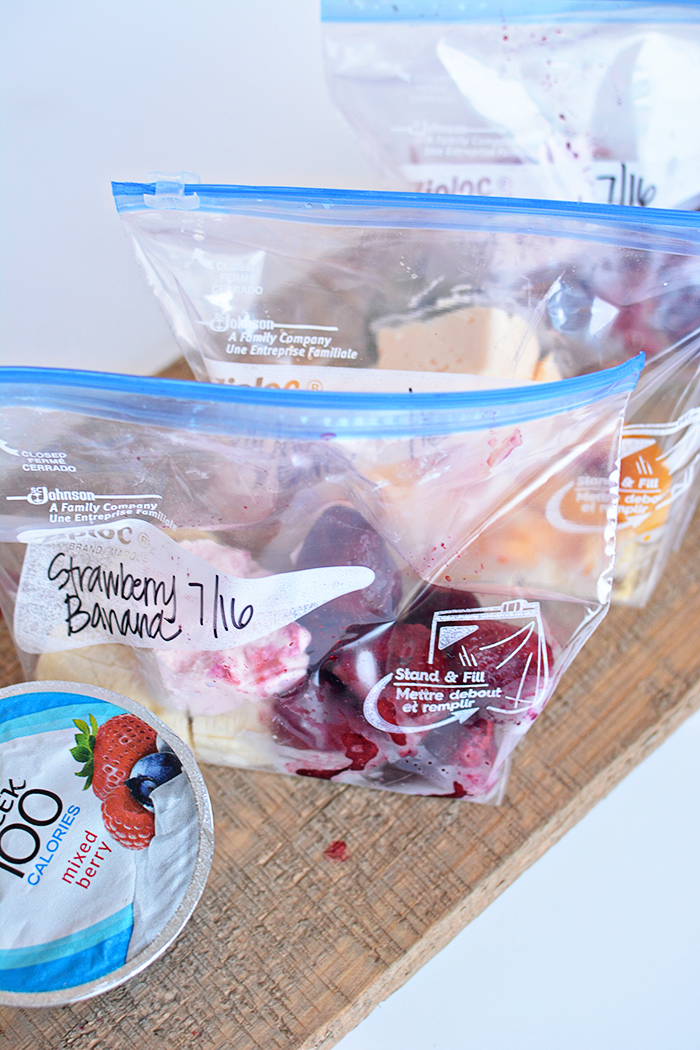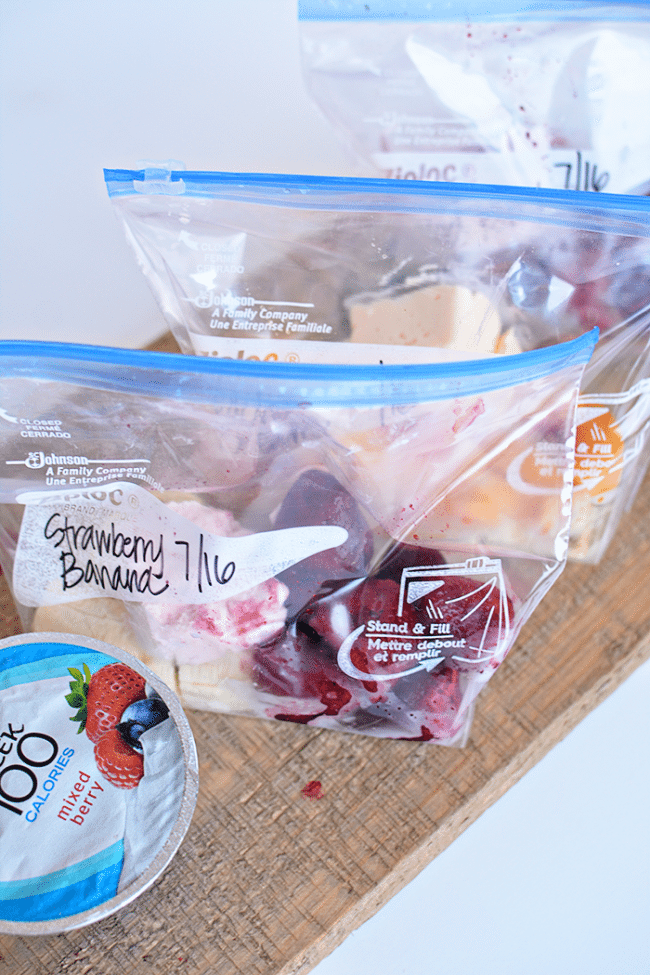 The possibilities are endless with different flavor combinations – especially when using Yoplait.  You can easily switch it up with whatever you'd like!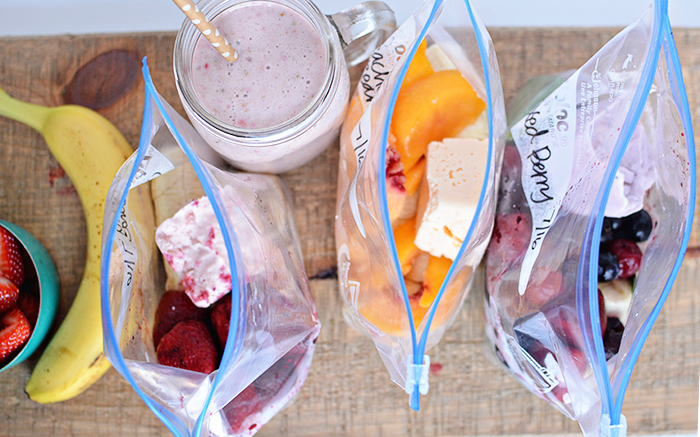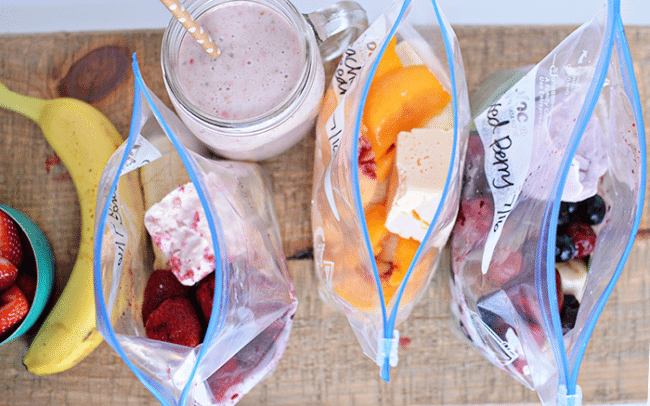 The best thing is that I thought my kids would retaliate with the green smoothies (I made some with spinach and some without) — my son actually preferred the one with spinach.  Yay!!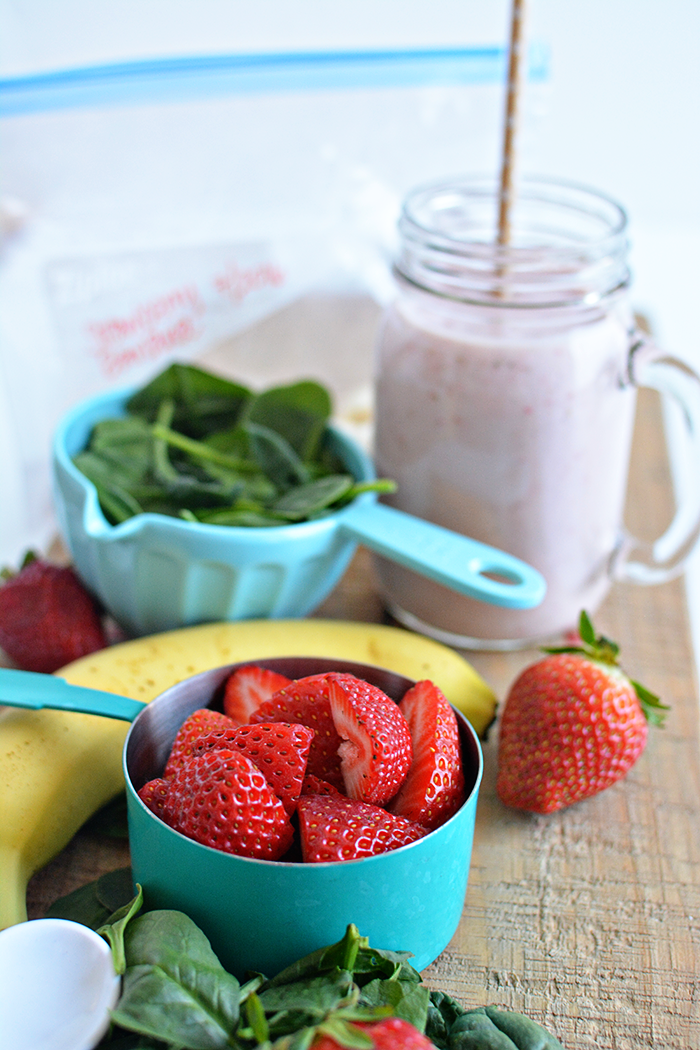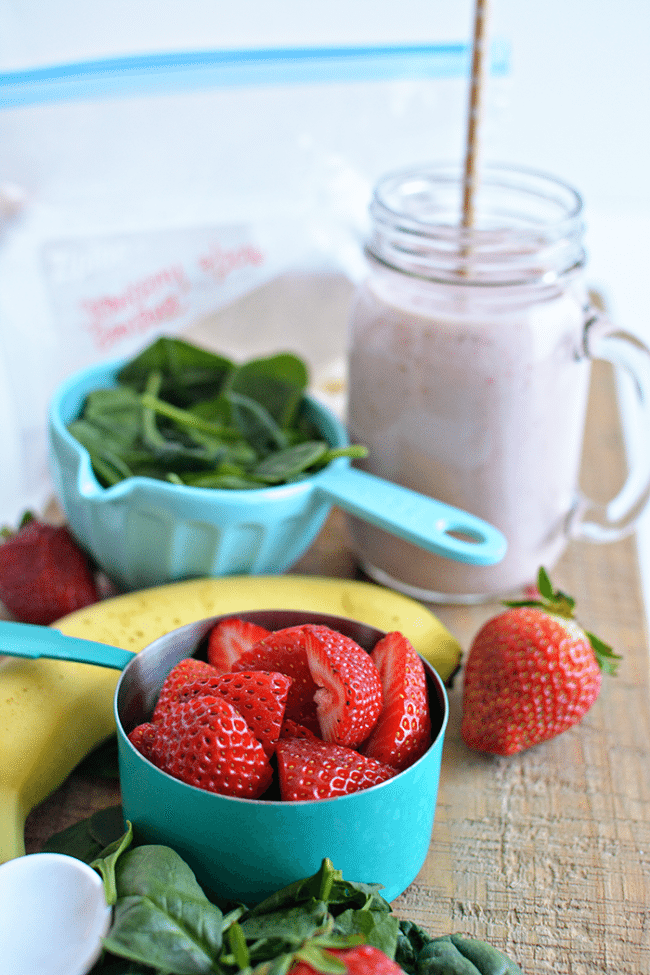 Now we won't be quite as rushed in the morning with making a full breakfast and my kids will still get what they need.  Plus they can make them on their own.  And last year Yoplait reduced the sugar in their Yoplait Originals by 25% so I don't have to worry about that.  And there's no high fructose corn syrup or asparatame.  So we are good to go!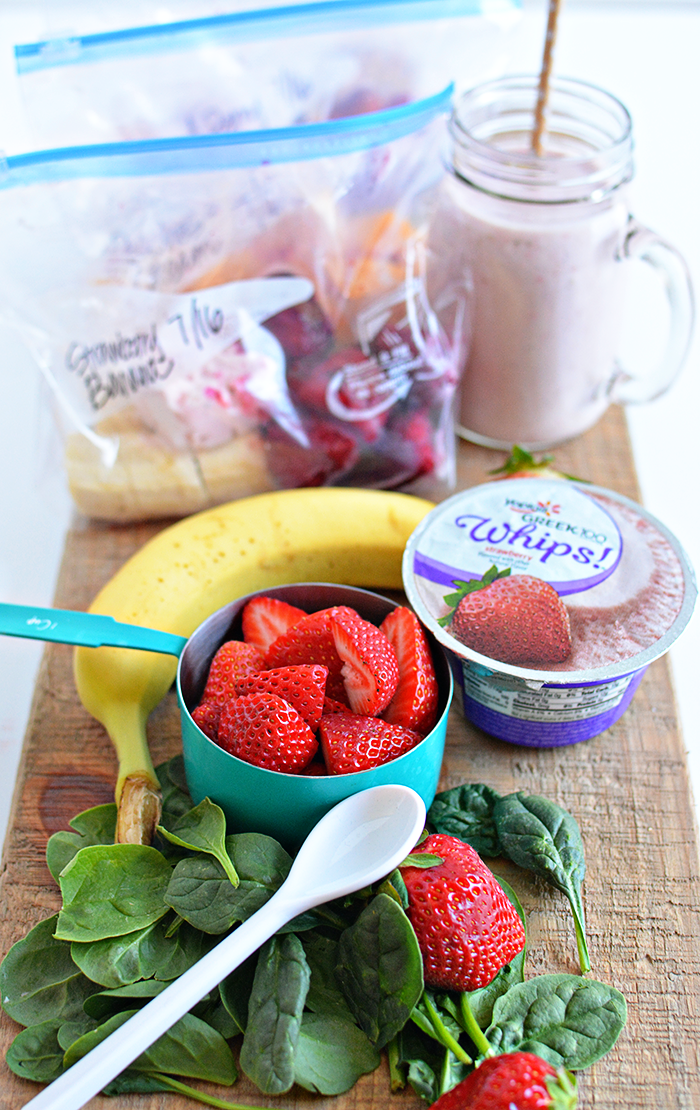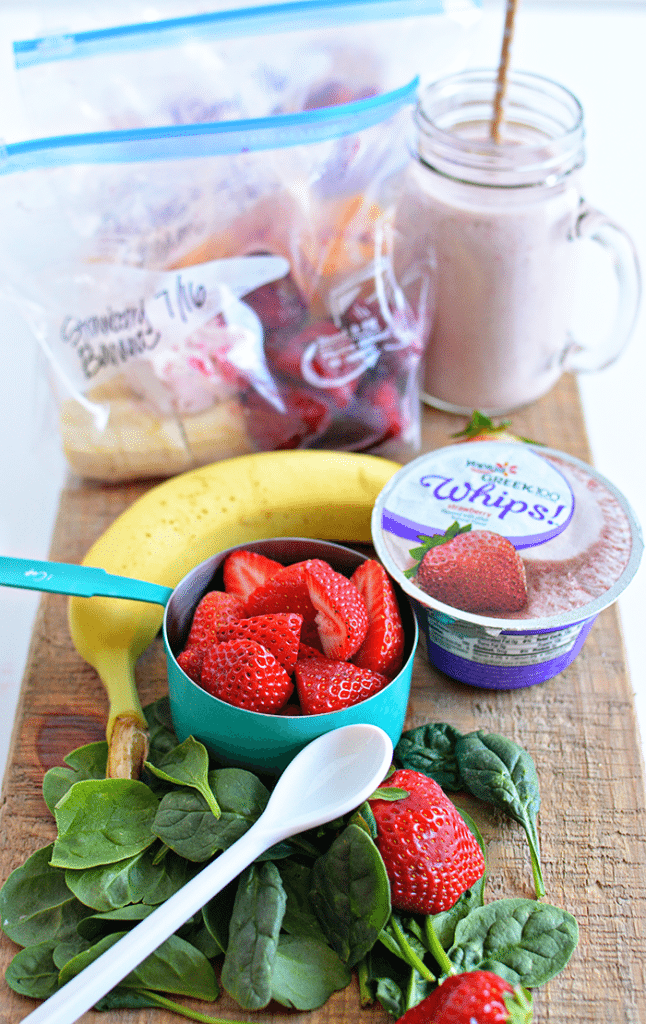 I've tried so many different flavors and I love them all –and now you can try all 100 flavors for a chance to win $100,000.  I mean, why not?!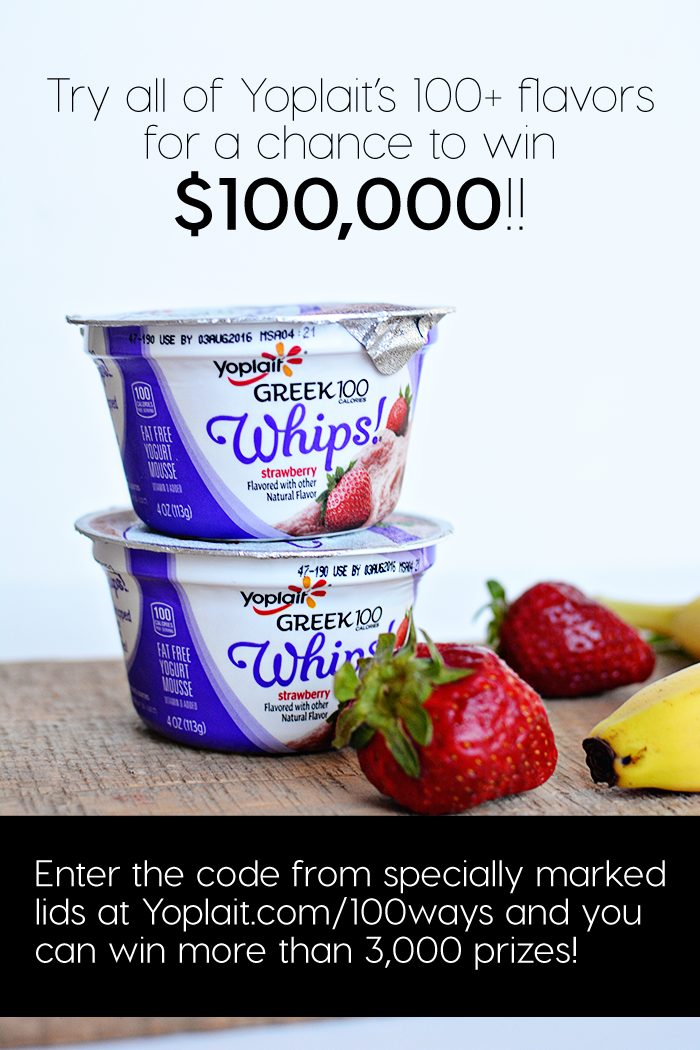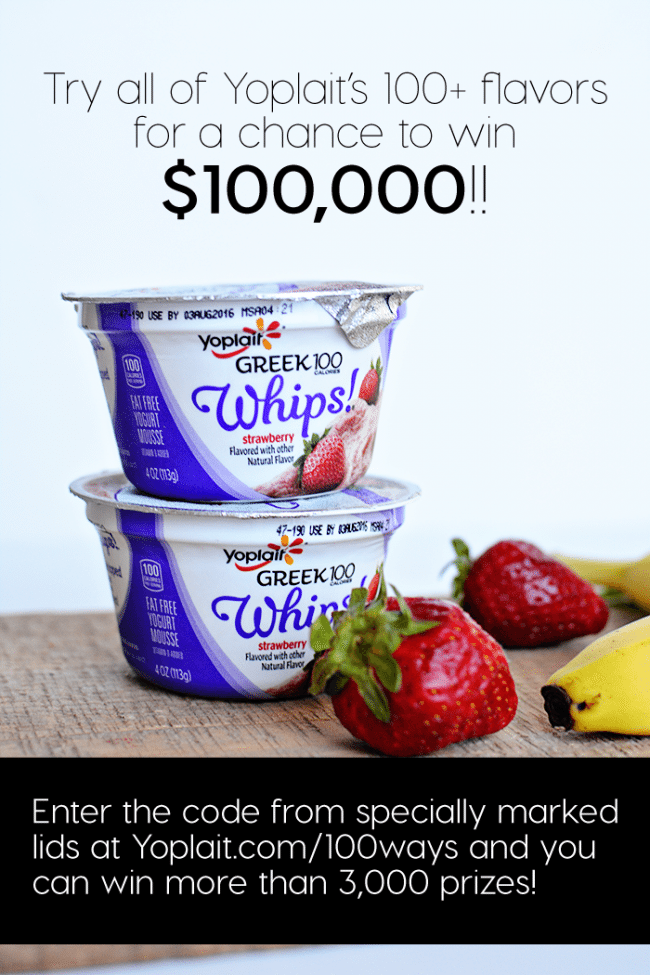 * NO PURCHASE NECESSARY. Ends 5/15/17. To play and for Official Rules, visit Yoplait.com/100ways.