We are big fans of fruit parfaits at our house.  Awhile ago I thought it'd be fun to make some from home instead of buying them or getting them pre-maid elsewhere.  It has fast become one of our go to breakfasts! They are super simple to make and healthy.  Plus they taste great and making them from home is more cost effective too.  Win win win!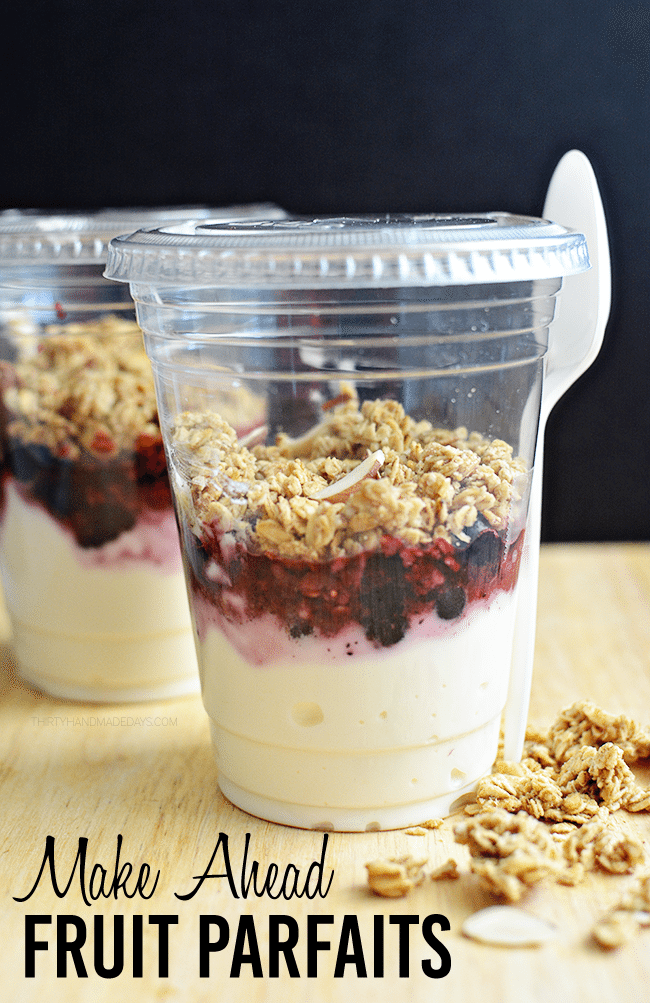 You only need a few ingredients to make these fruit parfaits ahead.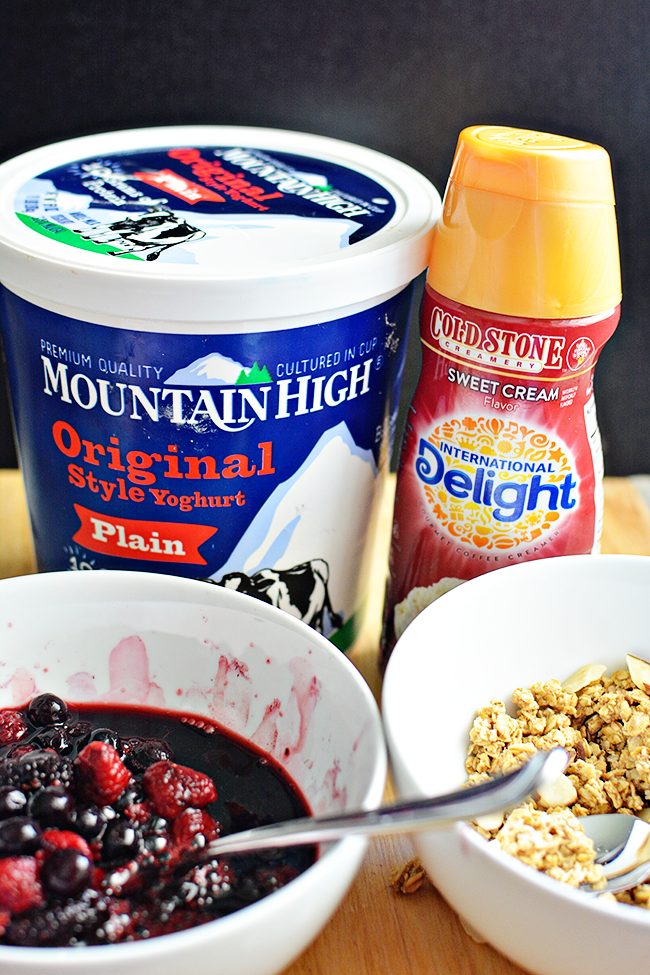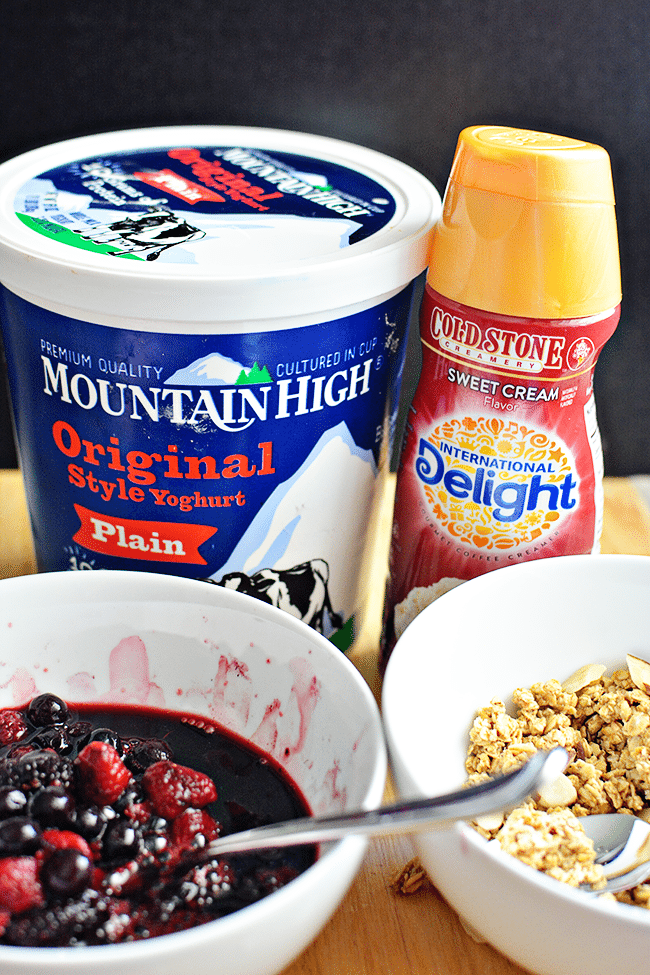 I have used several combinations of ingredients.  Our favorites have been:
Bag of frozen berries
Granola (bought at Costco – super yum!)
Plain yogurt
Dash of International Delight Sweet Cream
OR Vanilla yogurt can be substituted
Honey to drizzle, optional
I have used different containers too.  You can use mason jars, cups with lids, or smaller containers with lids.  I found my favorite containers at our local Smart and Final and I've also purchased some from Amazon.
Start by layering plain yogurt with a little ID Sweet Cream mixed in to your liking (or vanilla yogurt… or whatever kind of yogurt you want!).  Add a layer of thawed or fresh berries, and then a layer of granola.  Drizzle with honey.
Close it up with your lid and attach a spoon with a piece of tape to take when you head out the door for work or school.
We have also put this into the blender and made a really delicious smoothie with it!  This is another recipe that would be easy to have your kids make.  My 9 yr old has quickly turned into our parfait maker and he loves it.