If you're looking for tips and tricks for make ahead meals, this one is for you!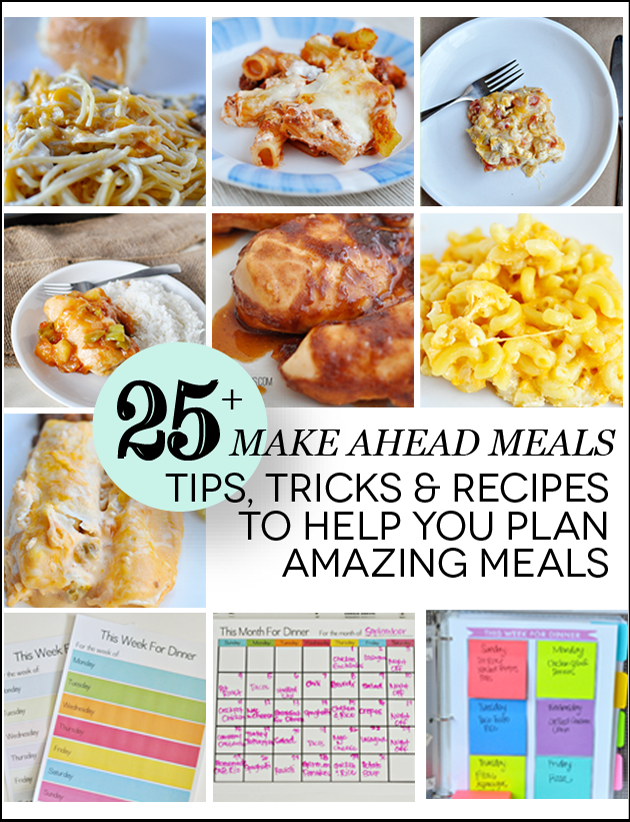 Make Ahead Meals
When my kids were itty bitty I used to think about the future like things would somehow calm down.  Ha! Now that they are a teenager, tween and elementary schooler, I daydream about what they were like as babies and how things were simpler then.  Ha! (as if it were simpler …. it was NOT) Now that they have various activities and responsibilities, dinner has become increasingly harder to make consistently.  We used to eat together every night at 6pm.  That's just not happening these days.  In an effort to stop stressing about it, I gathered tips and tricks along with some favorite recipes for make ahead meals.
BEEF & POULTRY
CASSEROLES
PASTA
Tips on how to be successful with make ahead meals:
Weekly Meal Plans:
These awesome bloggers share their meal plans every week!
Here are some products that help with make ahead meals:
Affiliate links are used below. Just keeping it honest and all that…
To help you get more organized: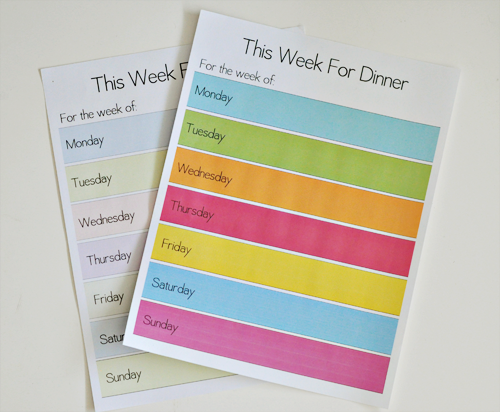 Printable weekly meal plan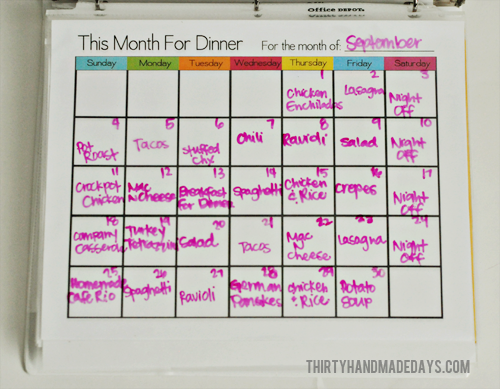 Printable monthly meal plan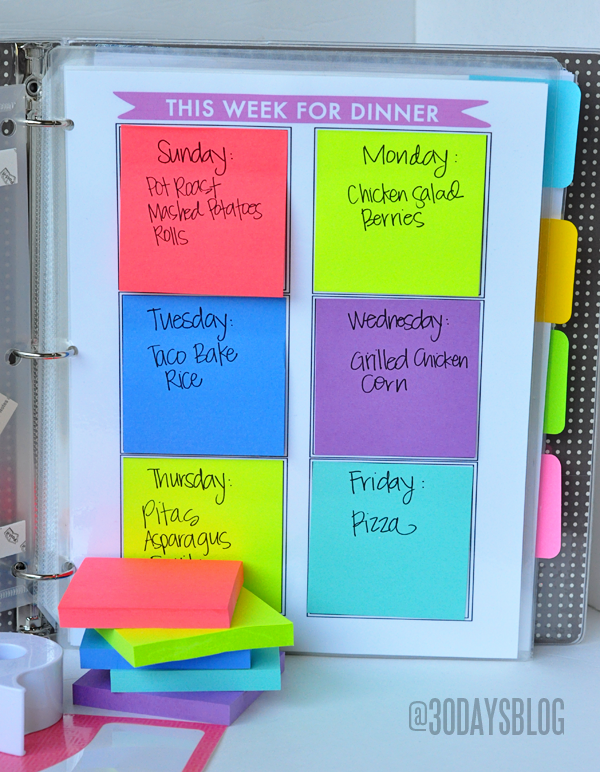 Post-it Note dinner planning
Check out my Over a Month's Worth of Easy Dinner Recipes: