This is more like an easy quick tip than a recipe. But it's my favorite way to make bacon. Have you baked your bacon in the oven before? What are you waiting for?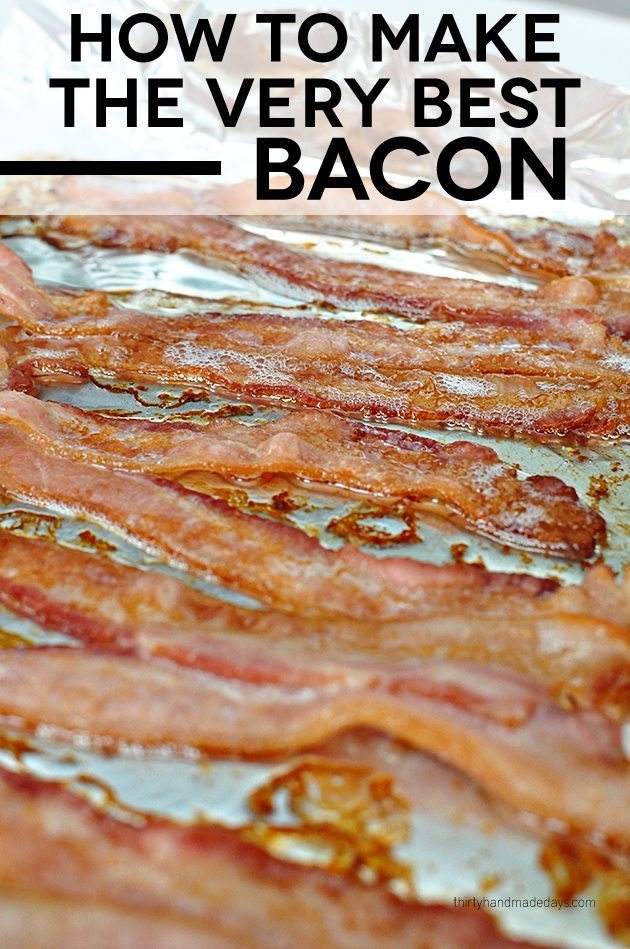 Before I tell you my one little trick.. did you know?  Crazy! Test it out and have nice full bacon strips.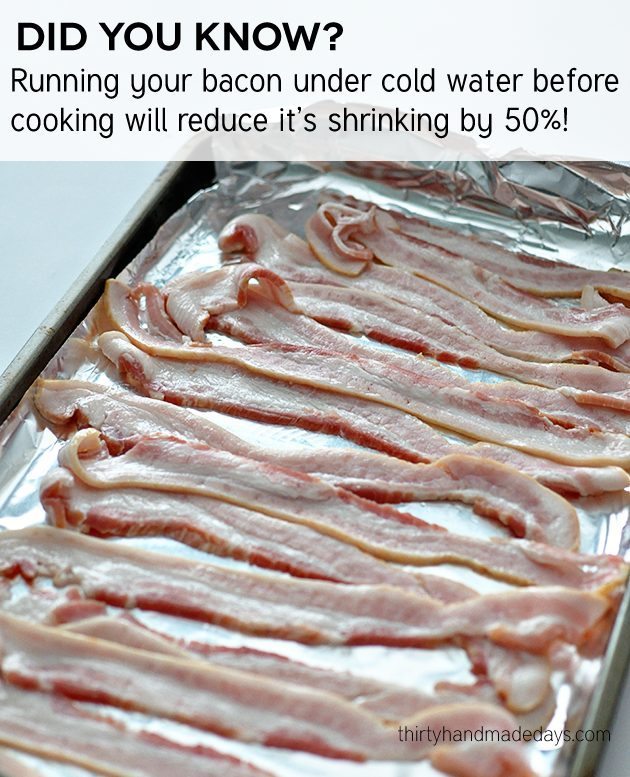 All you have to do is turn the oven to 400 degrees, line a baking sheet with tin foil (for easy clean up).  Then line your bacon in a single layer and put into the oven.  You don't even have to wait for it to be fully heated to 400 degrees.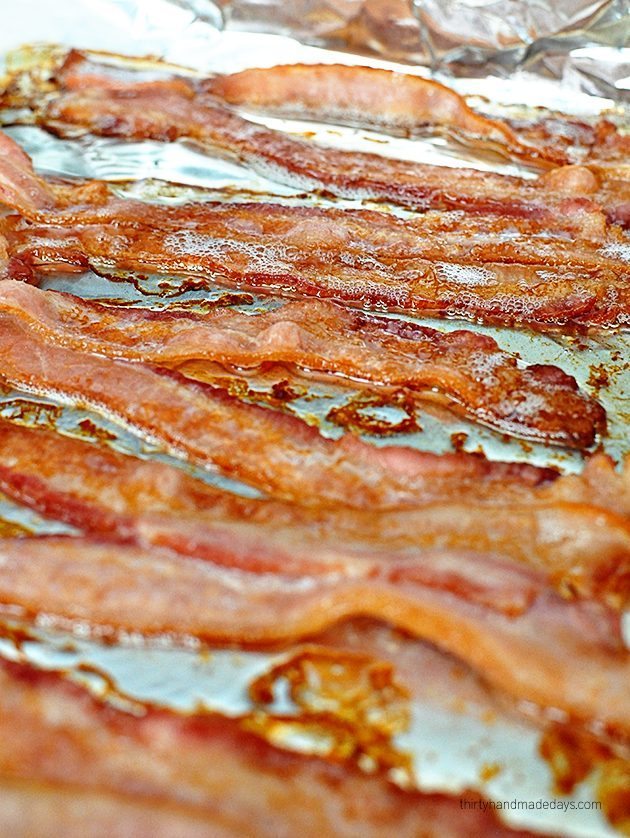 Cooking times will vary depending on the thickness of your bacon.  You can use tongs to pick them up and set on paper towels for the grease.  Then roll up your tin foil and toss it.  And that is it.  No more splashing grease in your face and on your clothes.  (oh is that just me?)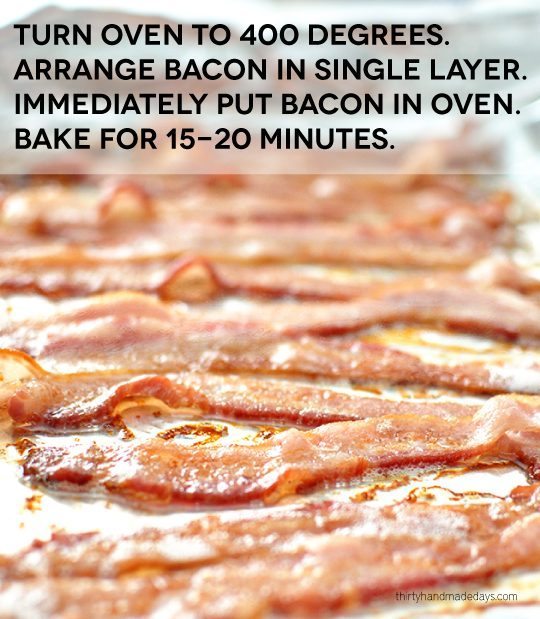 Use this method for a couple of amazing recipes: