I love love love pictures. Taking them, displaying them, playing with them.  It probably comes as no surprise that I love Instagram too.   At the end of 2013 I decided to take my favorite pictures from IG and create a collage for each of my kids.  Today I'm sharing how you can do the same thing: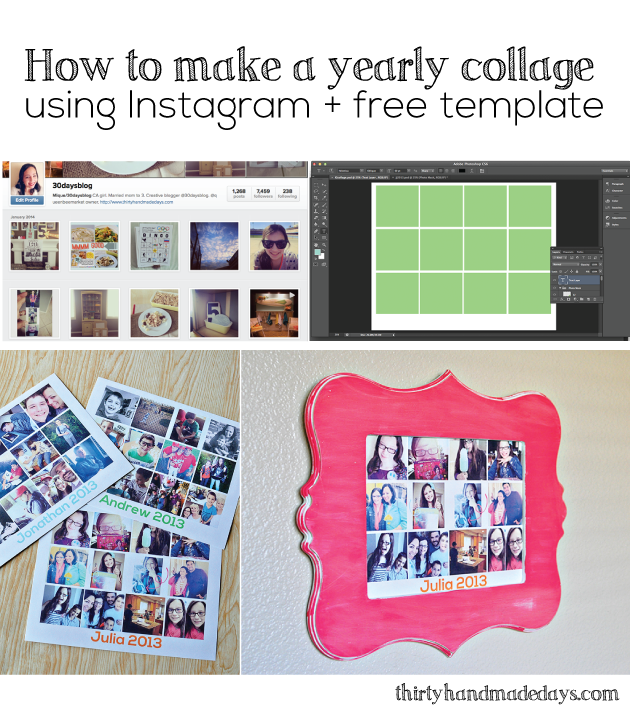 Here is how you make a yearly collage in a nutshell:
Below is an animated rotating image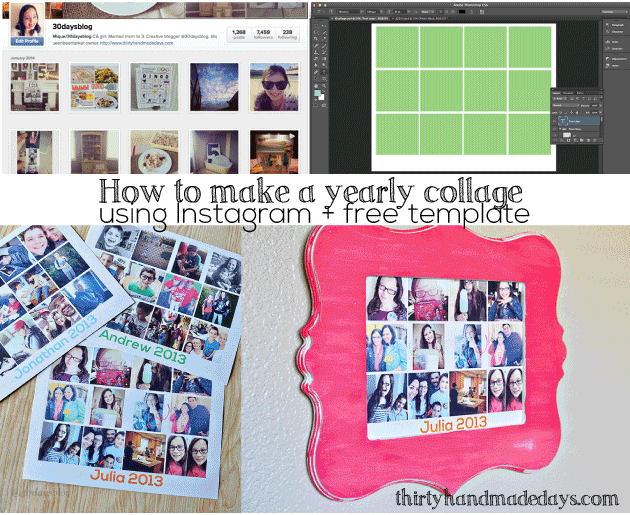 Got that?  In case you'd prefer step by step written instructions:
Open your Instagram account.  Save 12 images from the year.
Click on FILE –> Place
Choose your image and place
on top of the correct layer.
Double click on the photo and select "Create Clipping Mask."Image will then be "clipped" into the layer below.  You can move your image within the layer to align how you like.  You can double click to "release clipping mask."
Your image will be clipped into place. Repeat for each photo to each layer.
Add your text in the "text layer"and center.
Print and cut to fit into an 8×10 frame.  *I got a set of awesome frames from Cut It Out and will be sharing what I did with them soon.   But for now, just know that they are my favorite.   I used the mini size frames for Christmas ornaments too. *
Repeat for each child in your family or family member.  If you'd rather not frame these, you could add them to a scrapbook or bound book.
If you don't have Photoshop, don't fear.  There are lots of free programs you can use.  PicMonkey has a tutorial on how to make a collage over there.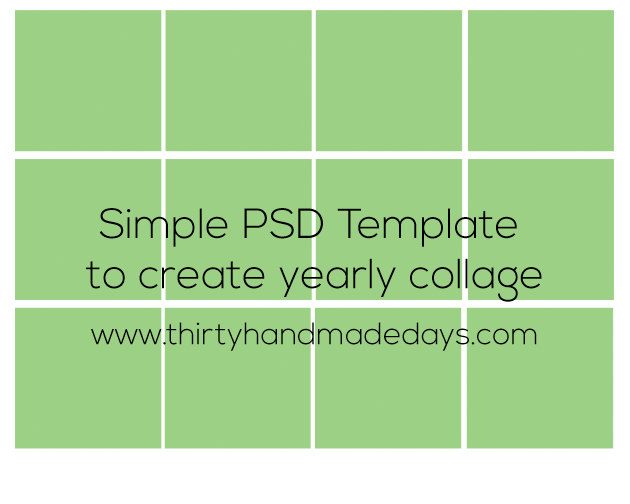 Download this collage template to create your own.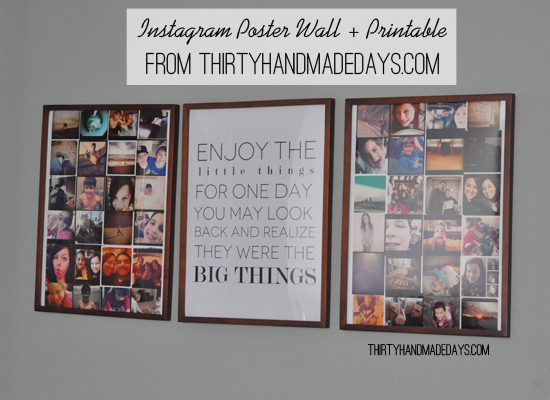 A couple of years ago I posted this Instagram inspired poster for Capturing Joy with Kristen Duke's "Decorating with Pictures"series.  Today is the kick off of that series: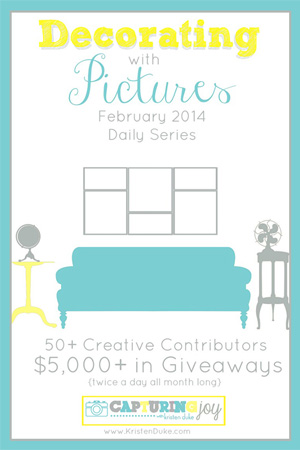 Make sure to check it out.  And if you're here visiting from Kristen's site- welcome!