Hello 30 Days Readers!
It's Natalia from Ma Nouvelle Mode and I am back with another beauty post for you today. Now seeing that the holidays are just around the corner (like next week around the corner!) I wanted to share a makeup tip that would be perfect for that family holiday dinner or company party: bold lips!
Here is a cute little video I made of the process:
Wait, don't leave yet!! Bold lips can be for everyone! I know they may look intimidating, or you think they only look good on
that girl
, but the truth is that everyone can rock it! I am going to share my favorite colors & how to get the look.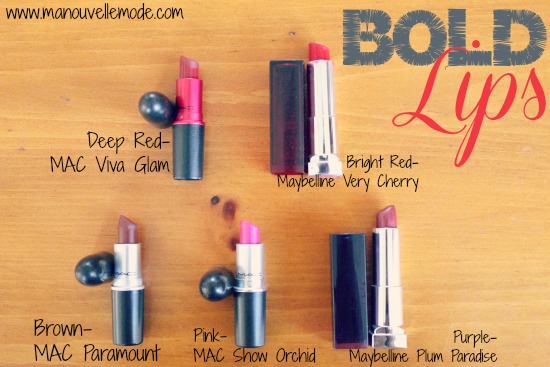 These are a few of my favorites. I am always looking to expand my color choices, but these cover a lot of ground! For fall and with the holidays coming up, my favorites of this bunch are Viva Glam, Plum Paradise, and Paramount.
Now on to the how-to. It's rather easy, just a 6 step process!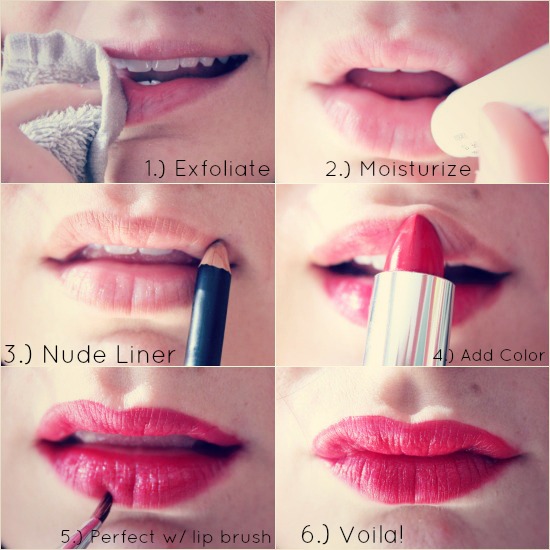 Start by exfoliating your lips. The color needs to go on smooth.
Add a little bit of chap stick to moisturize your lips. This step is especially important if you are applying a matte color.
Apply a nude lip liner to your outer lip line. You use a nude liner so that when you apply you lipstick, the color won't bleed.
Apply the color of your choice. The pictures above I am using the Very Cherry by Maybelline.
Perfect your application with a lip brush. Apply just outside of you lip line without painting on a new lip shape or anything.
Repeat steps 4 & 5 and apply some gloss over top if you'd like and you're done!
Isn't is easy? So then comes the part where I inspire you to go out there and buy a bold lip color of your choice and ROCK IT! Don't be intimidated! You have two choices. You can either go to Target or CVS or somewhere similar and pick a less expensive option like Maybelline, which is still a fantastic product, and try it out. Or you can go to a makeup counter like MAC (clearly one of my favorites) and have them try a few shades on for you. Wear it around the mall for the afternoon before you buy it and if you love it (you will!) then go back in buy it!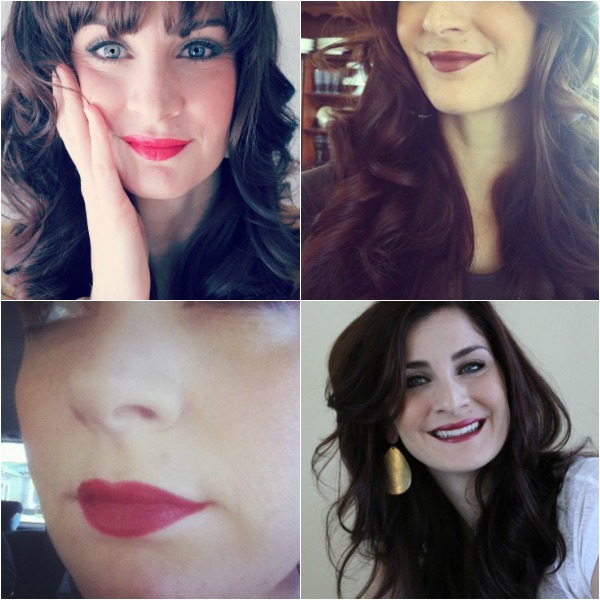 Just in time for the holidays, be brave and try a bold lip color today! Which color are you going to try? And if you already wear bold lips then what color is your favorite?