Have an important talk with your kids about Martin Luther King Jr. and print out this printable to further the conversation.

Around this time years ago,  I posted about my talk with Drew about Martin Luther King Jr. It was a sweet conversation that made me proud of him, thankful for fabulous teachers and reflective about how we each have the ability to change the world. 
My thought behind creating this is two fold- to open the dialogue with your kids (nephews/nieces/students/grandkids, etc) and to record dreams.  I put name and date on there so that you can hang on to it, add it to their binders, scrapbooks or whatever you want.  I'm pretty sure that if you hold onto these, you'll enjoy looking back on them like the new year's resolutions.  I will be posting something similar each month for the kids in your life to fill out.  By the end of the year, you should have a book full of their writing and memories.  More on that soon!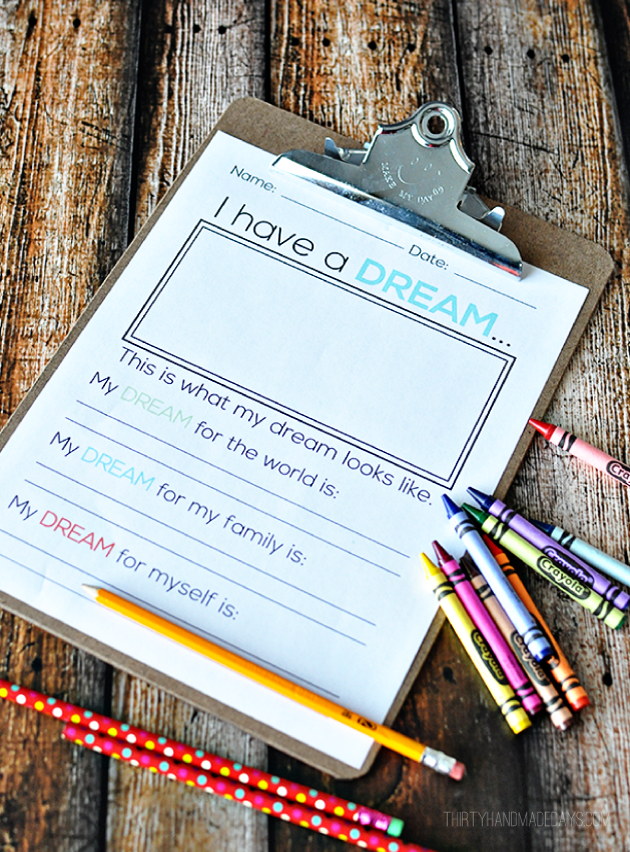 I hope you take the opportunity to celebrate and reflect!
Download this Martin Luther King Jr.  "I have a dream" printable.  Or the update for 2021 here. For personal use only. Thanks!
Check out last year's MLK Jr printables: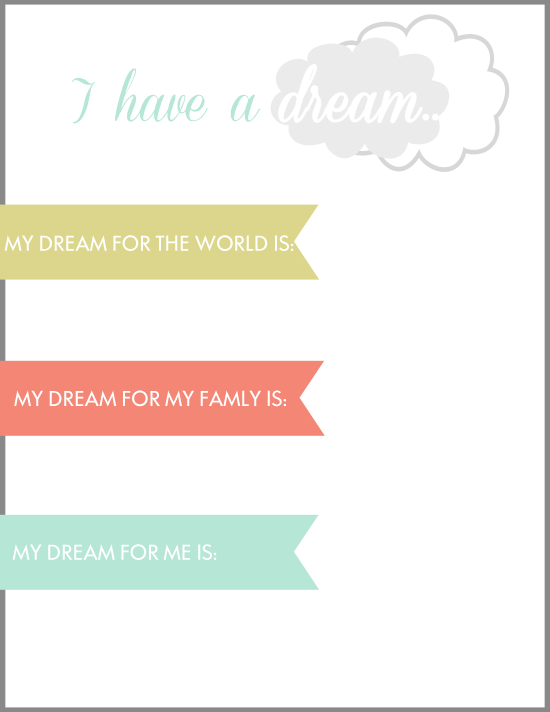 Isn't this quote magical?