I picked up my littlest from school the other day and asked what he learned about, as I do every day.  He told me he learned about Martin Luther King Jr.  At six years old he was able to tell me all about how one man started something that changed the world.  (Good teachers are the best!)  I loved having a conversation about standing up for what you believe in, how one person can make a difference and how we love all people of all shapes, sizes, colors, intelligences, etc…every last one.  We emphasize this constantly in our home.
Of course I couldn't just leave it at that.  I had to make a printable.  Or two.  It had to be done!   The first one I created was for kids (or you!) to fill in.  I want them to dream.  Big dreams.  Little dreams.  And everything in between.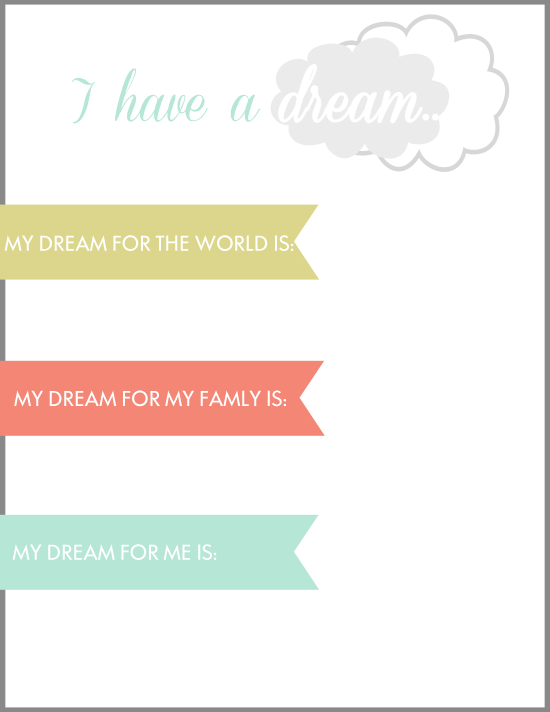 This printable would go perfect with the New Years Resolutions.  Have them fill it out and hold on to it.  You'll love looking back on it.  Maybe turn it into a thing every year for Martin Luther King Jr day!  Download your copy of I have a dream printable .  (this has been updated without a typo in it!)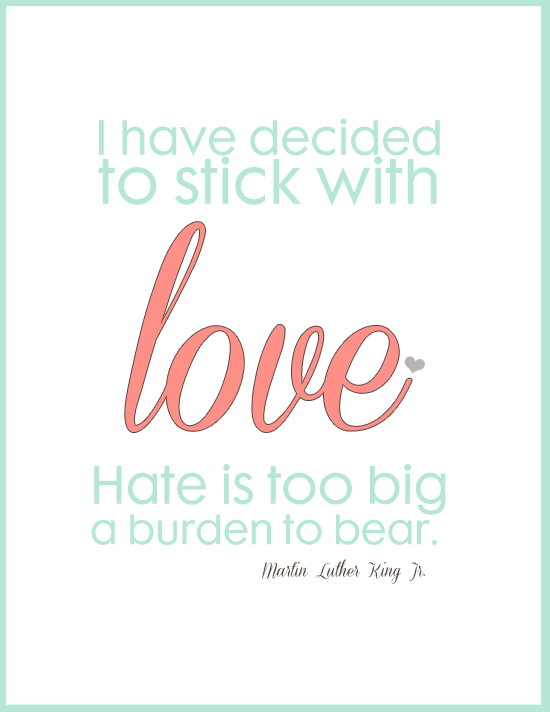 I couldn't stop there.  I found a quote that I loved.  It was begging to be hung in my home.  You can print your own
love quote
and remind yourself to stick with love. 
30days printables are for subscribers and for personal use only.  Thanks!
What are some things you dream about- for the world? Your family? Yourself?