For my St. Patrick's Day green dinner I made some very simple projects, including a fancy mason jar glass.  In just a few minutes, I had 5 cups to set the table and fill with green milk.   This goes perfect last week's link up of 30 minutes or less projects– this is about a 5 minute project.  So ridiculously simple.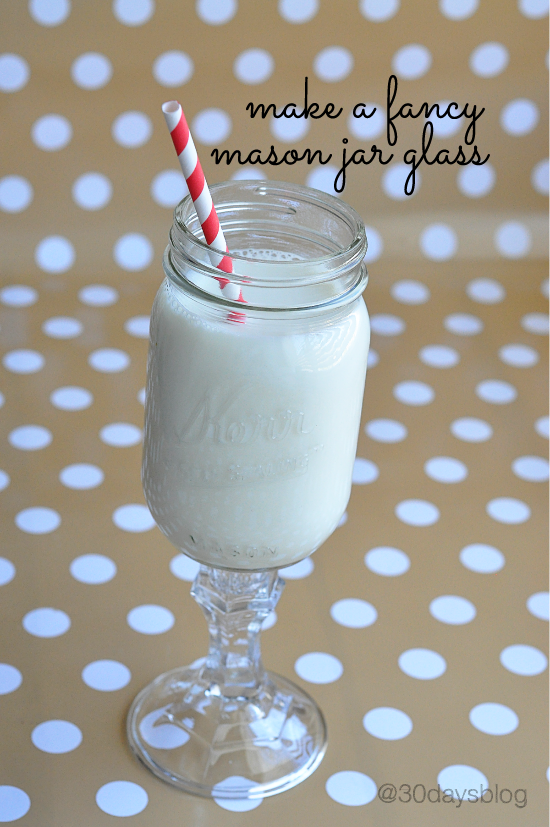 This is all you need to make a fancy glass: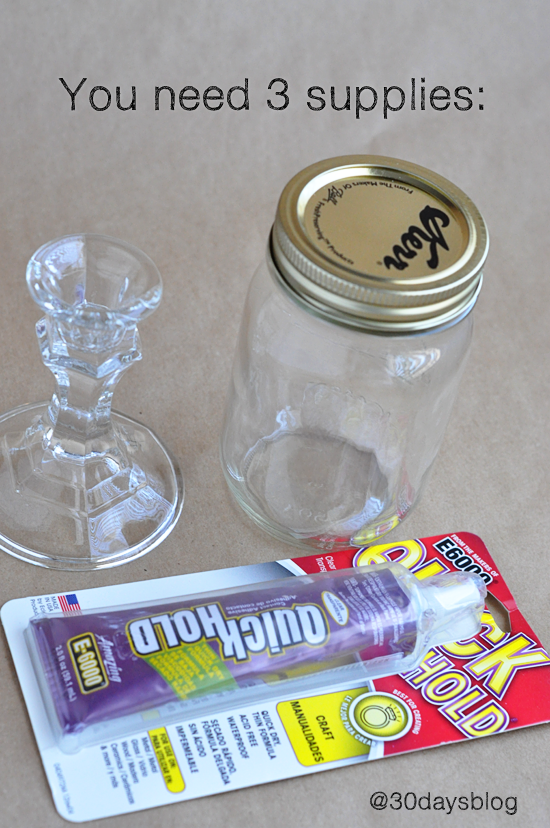 E6000 or the equivalent
glass candlestick
I use E6000 for a lot of random projects so I had it on hand.  I also had mason jars just waiting to be used.  I grabbed glass candlesticks from the dollar store.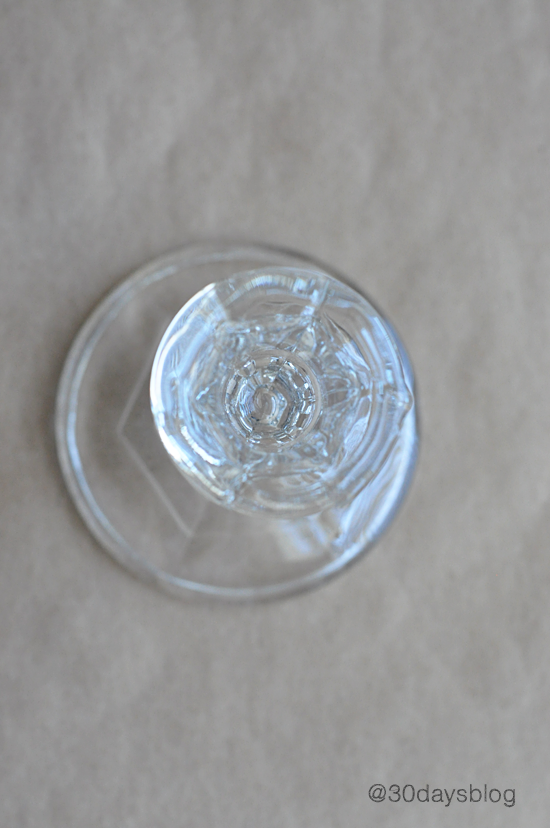 After cleaning the mason jars and drying them, squeeze a line around the edge of the candlestick. Apply it to a mason jar that's been flipped upside down like so: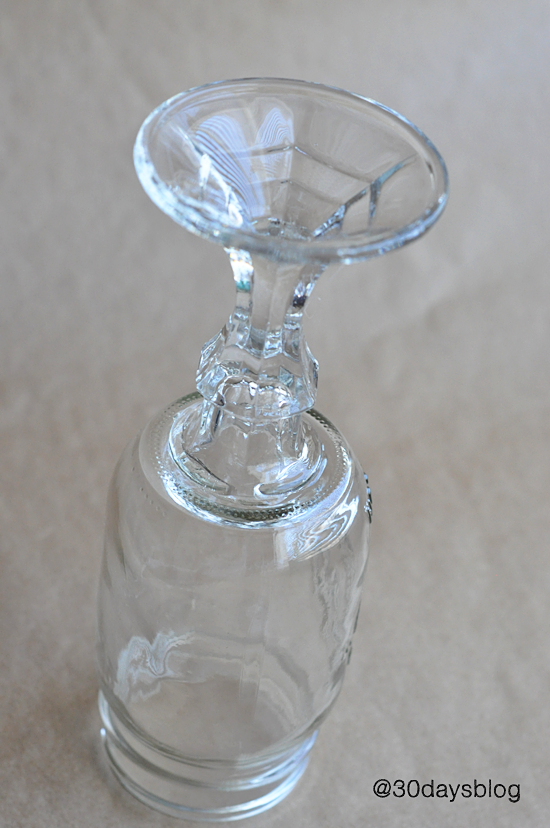 The directions on the E6000 bottle say that it will be set within 3 minutes (I had the quick version) but that it needs to cure for 2-3 hours.  So let them sit before using them.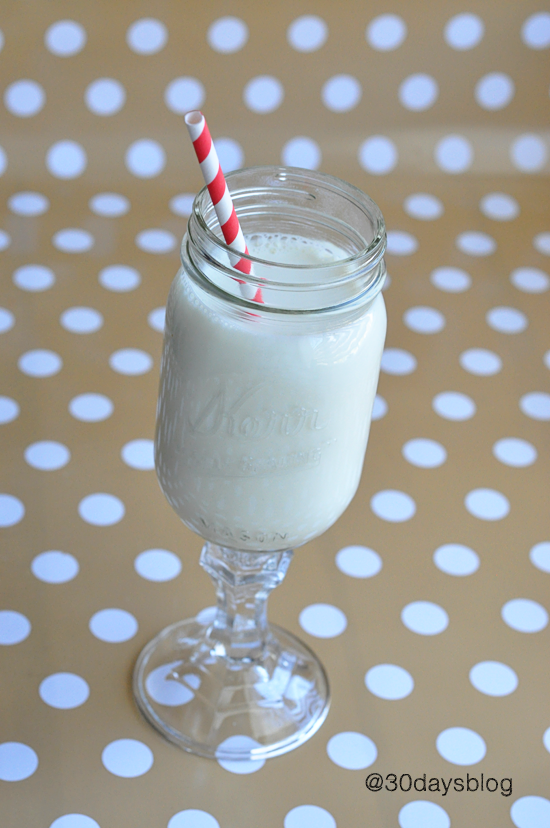 After they are dry, fill them up and enjoy!