Last week I shared my weekly meal plan printable: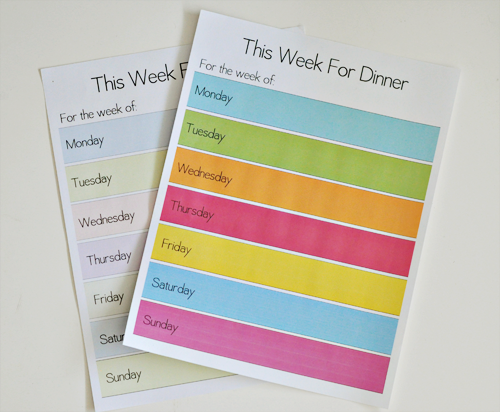 This week I'm back with a monthly version: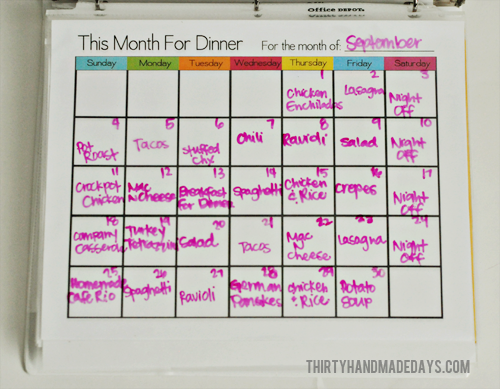 Just like last week- you can print these out and write on them. Or like I've done above, slide it into a sheet protector and use a dry erase marker.  OR you could add it to a frame and use a dry erase marker that way too. The possibilities are endless. ;)
Download for personal use only:
This Month for Dinner brights
This Month for Dinner pastels
Would love to know other ways to keep on top of meal planning-
do you have any tips? What do you do you?