If you've followed 30days for about a year, you know I've been on a bit of a binder mission. Saving sanity, one binder at a time. With my daughter starting junior high in a couple of weeks (ahhhhhh!) and several emails asking for for a mini version of the accountability binder I finally got to work and created one.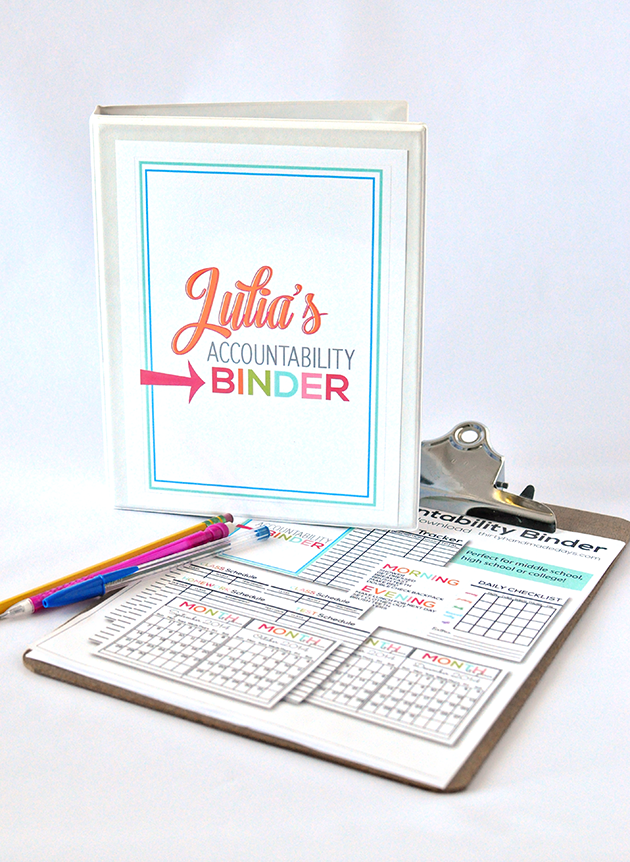 I had Julia look through everything I created to approve.  The only addition she wants is of Big Time Rush and some of her favorite You Tubers pictures on it.  I think I can take care of that!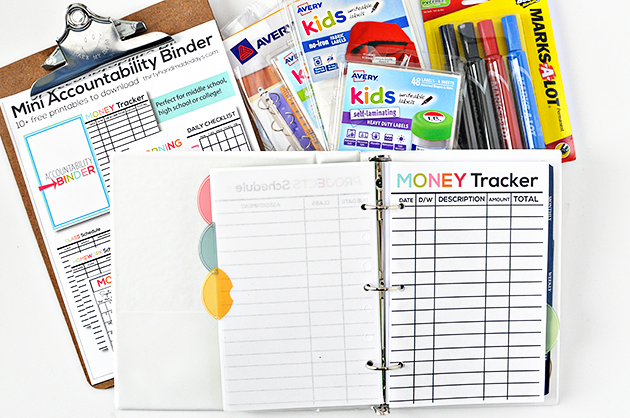 For this project I had the opportunity to work with Avery (hello – dreamy!) and am so excited about it.  I walk the aisles at office supply stores looking at all the binder products and office supplies.  Back to school is my favorite time to visit because of the displays.  And when my daughter (who I made this binder for) walked into the store and proclaimed "YES!!! Back to school supplies!" Mom win.  I knew that my job was done.  I looked at her and said "You are so my kid!" Avery has mini binders, tabbed dividers, a calendar section, labels.  Pretty much anything you can think of.  I'm not kidding when I say that I use their products at least a few times a week if not on a daily basis.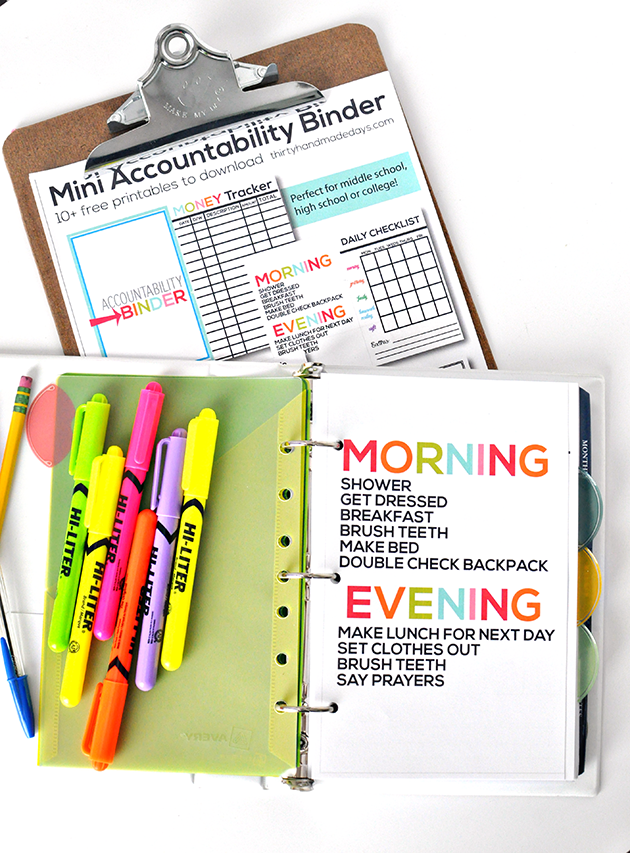 This binder is ideal for a little bit older kids to help them organize.  I created some additional sheets including assignment, test, and project lists, as well as a class schedule.  There are daily to do's a calendar, and a spot for finances.  I included a "money tracker" and the finance section would be the perfect spot for the mini budget binder sheets to be added (the ones that apply).  I've tried hard to make everything interchangeable as much as possible.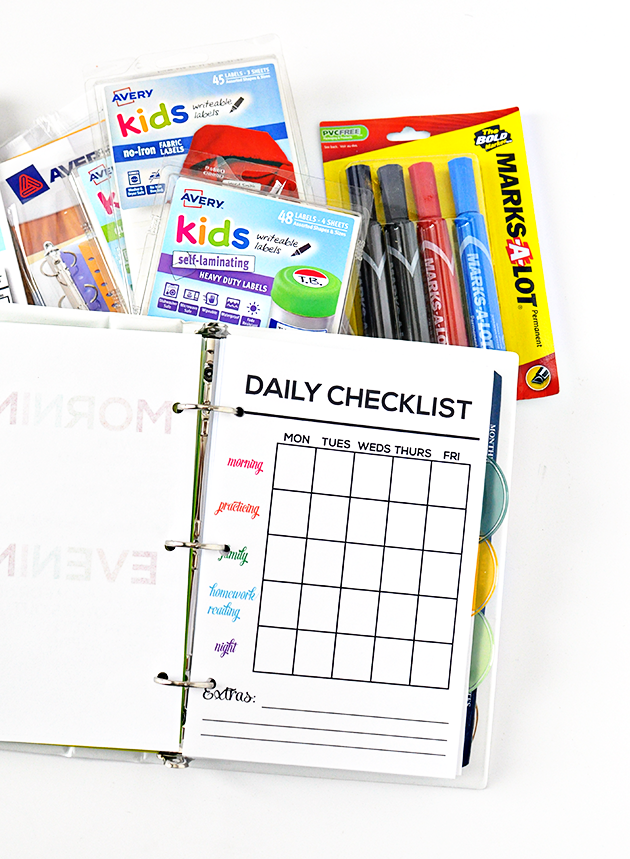 Download this Mini Accountability Binder.  For personal use only.  Grab the mini calendars for 2015!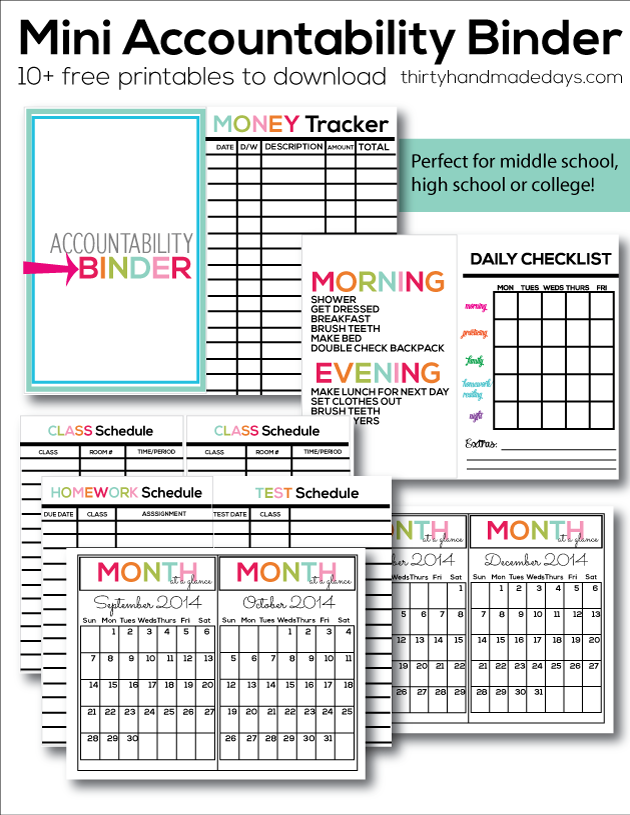 Here are some of my other binder printables and ideas:
This post is sponsored by Avery. All opinions are 1 million% my own and I'm happy to be working with a company I believe in.