Happy April, y'all! It's Danielle from Busy Mom's Helper again – and I'm hoping everyone's staying more dry than us lately. Since the saying goes 'April showers bring May flowers', I thought it'd be super appropriate to create a beautiful Mother's Day Flower Photo Gift to share – with Free Printables, of course!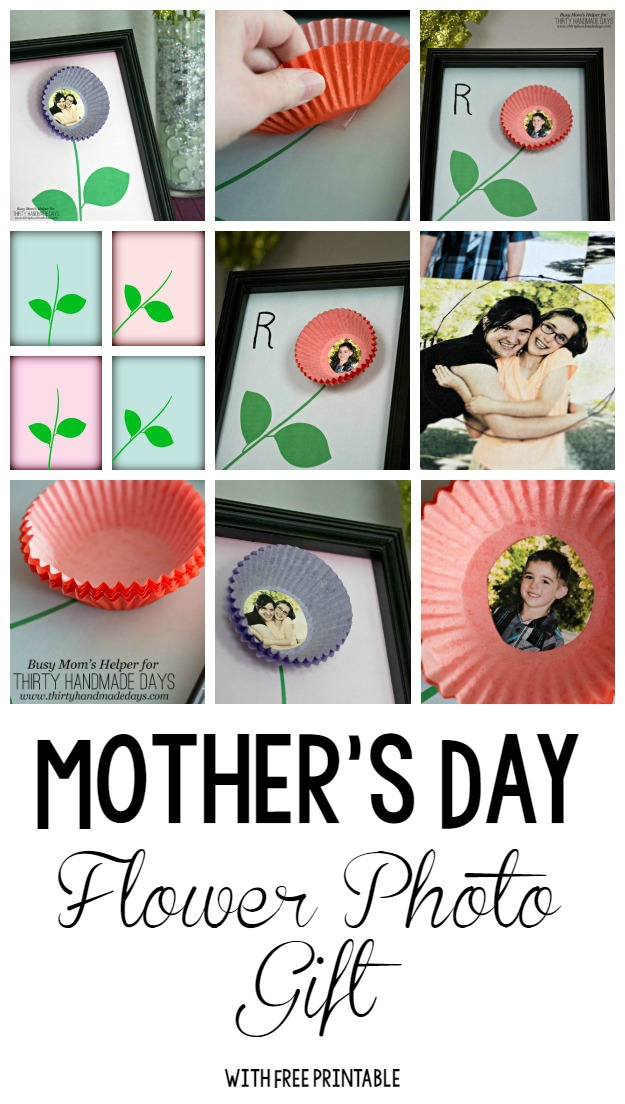 Growing up, I thought that I had to go all-out for Mother's Day, spending tons of money and loads of time creating something amazing. Guess what? It never meant as much as the simple things; things that held more memories or sentiment to them! Now that I'm a mom, I totally understand this! Now we focus on really special gifts that don't take a ton of time or money….but that she'll want to keep for a long while. This Mother's Day Gift is perfect for that, so let's get started!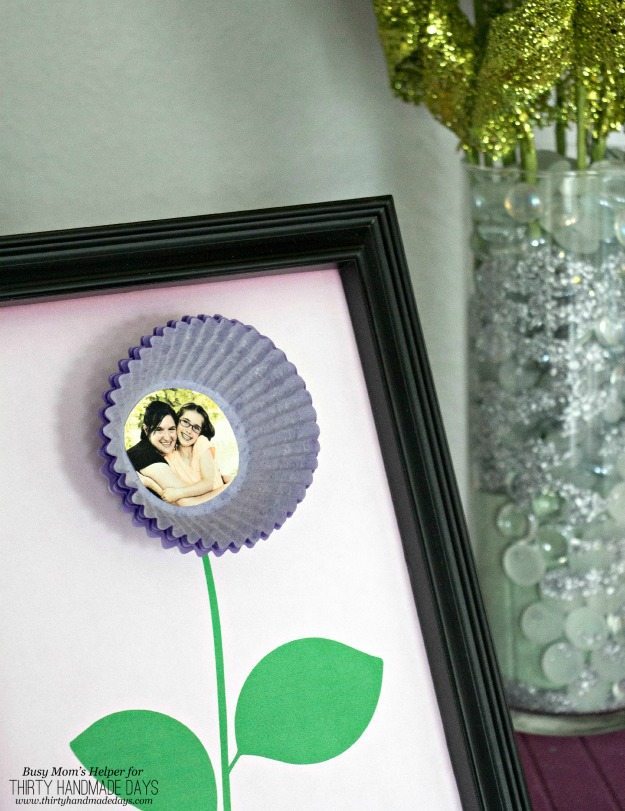 Supplies Needed
The free printable templates (found below)
Cupcake wrappers in color of choice (I use 5-8 per print)
Photo to cut for center
Tape (double-sided preferably)
Photo frame, if desired
Directions
Print out one of the Free Printable Templates by clicking these links: Tall Straight Stem in Pink or Blue. Sideways Stem in Pink or Blue. Each of these print 8×10 in size. 
Use your tape (either double-sided, or fold over one-sided) to secure the first cupcake liner to the top of the flower stem. 
Insert the rest of the liners one-by-one, using tape below to stick it to the bottom liners. I like to make sure the ridges don't fit together perfectly, to add some fun dimension and texture to it. 
That's it! Now you have a beautiful Mother's Day Photo Gift for her to display for all to see! A little tip – I found it easier to tape the liners on AFTER putting the print into a frame. If you want, you can put an initial or name in one of the corners to make even more personalized!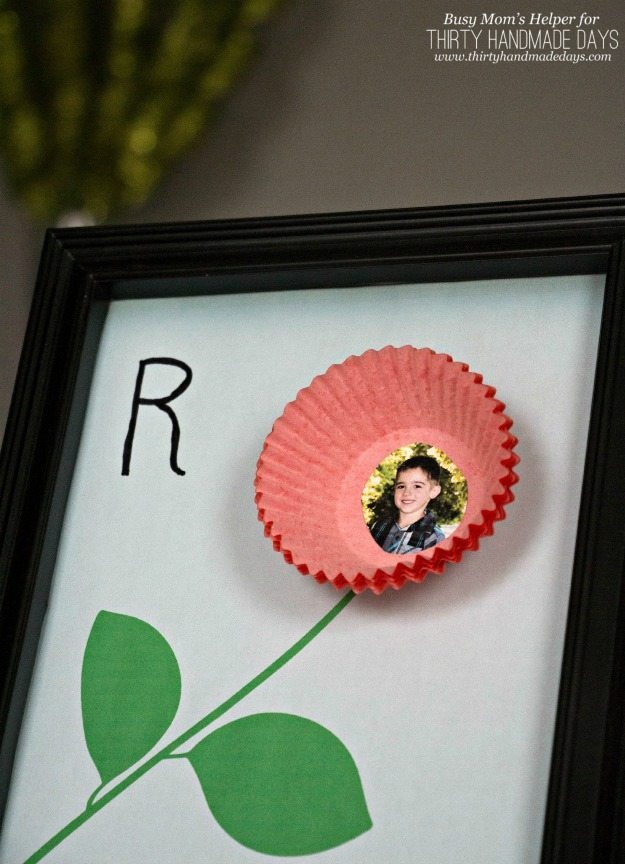 My kids had a lot of fun choosing their cupcake liner colors, so even that showed a bit of their personality in each framed print!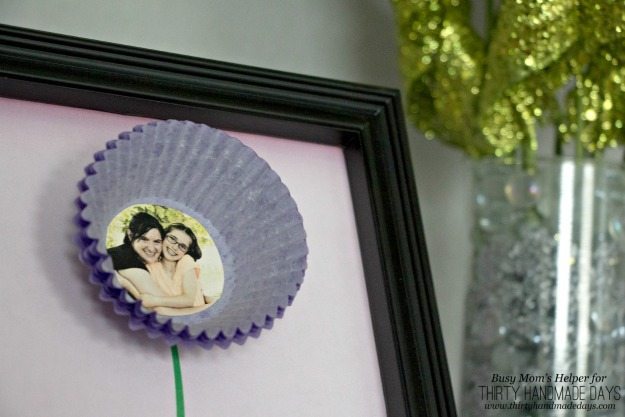 I know my mom is going to LOVE these special gifts from her grand-babies! Honestly, these would make a fun craft just for Spring, and a gift for anyone, really – gotta love flexibility, right?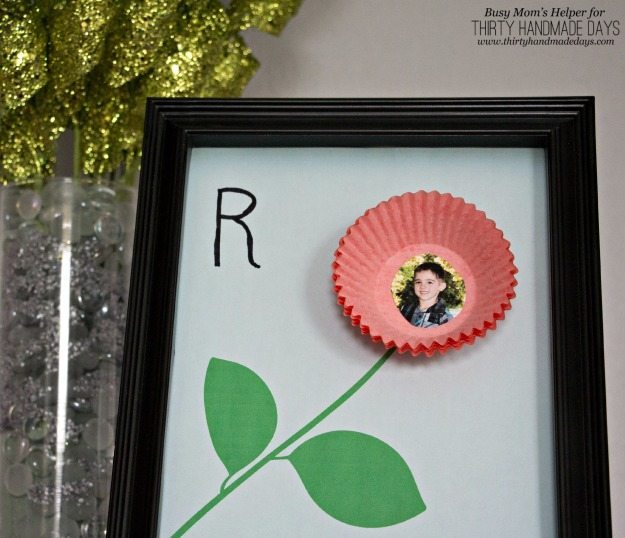 Who would YOU give these special Flower Photo Gifts to?