Mother's Day is this week!  Hard to believe that 14 years ago I found out ON Mother's Day that I was going to be a mom.  Growing up we made breakfast in bed for my Mom and gave her some (usually handmade) gifts.  We've continued the tradition in my family and now I'm the one getting breakfast in bed and some cute treats.  This year I created some simple little cards that could be attached to whatever gift you buy or make for your Mom.
Is sweet your style?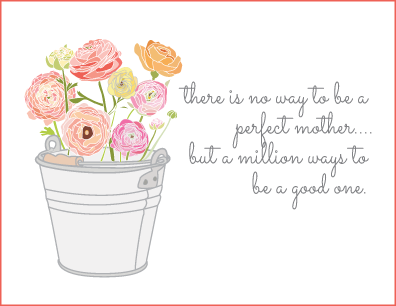 Or funny more your thing?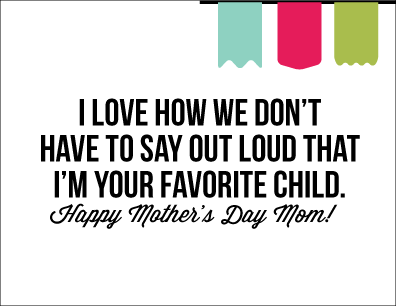 This is the one I plan on giving my mom…..clearly I'm her favorite child.  Right Mom?
Download these Mother's day cards:
Flowers
Favorite child
For personal use only.  Thanks!
Here are a few other Mother's Day ideas: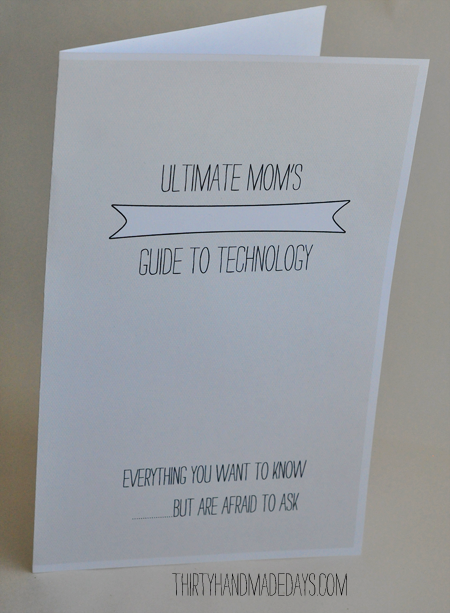 Ultimate Mom's Guide to Technology printable booklet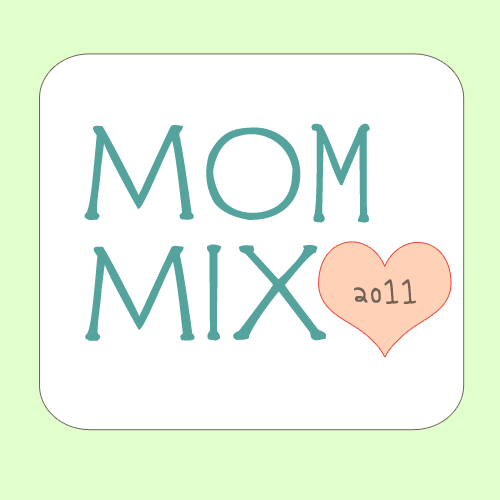 Mom Mix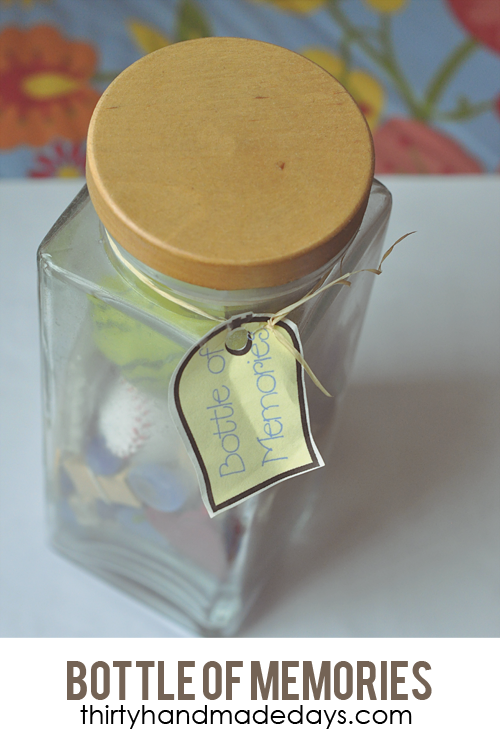 Bottle of Memories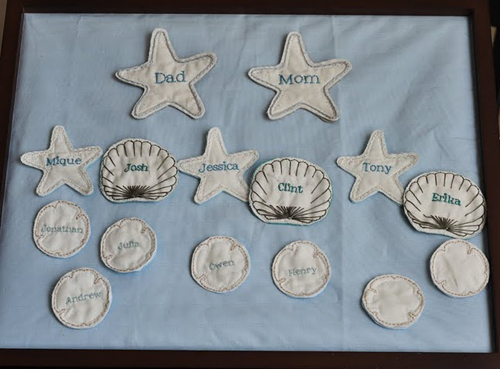 Family Tree Embroidery Style