If you follow me on Pinterest, you might have noticed that I've been pinning a lot of two things- desserts (always) and salads.  For some reason when spring hits, salads just feel right.  Now if only I could convince the rest of my family……
Here are some of the best looking salads around that I have tried or that are on my list to try: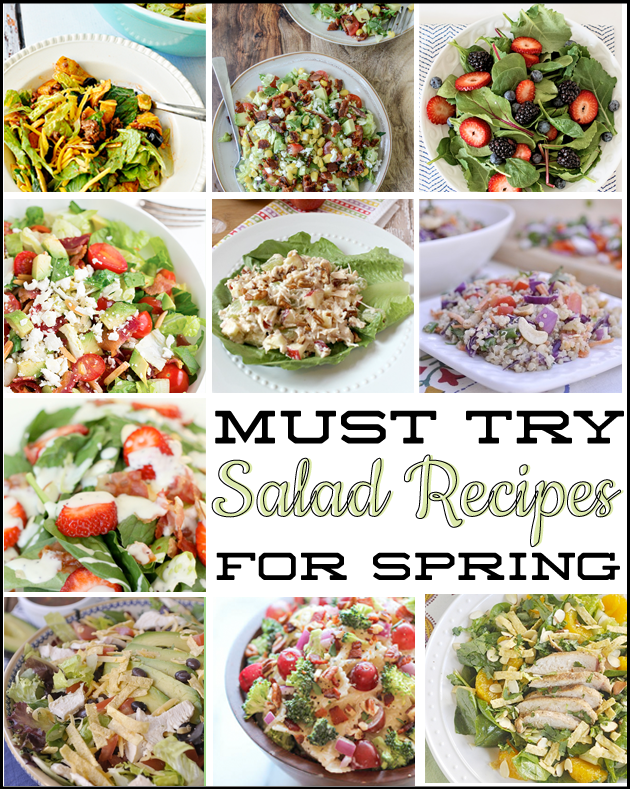 NO MEAT SALADS
WITH MEAT SALADS
CONTAINS FRUIT SALADS
What about you?  Do you have a thing for salads in the spring too?