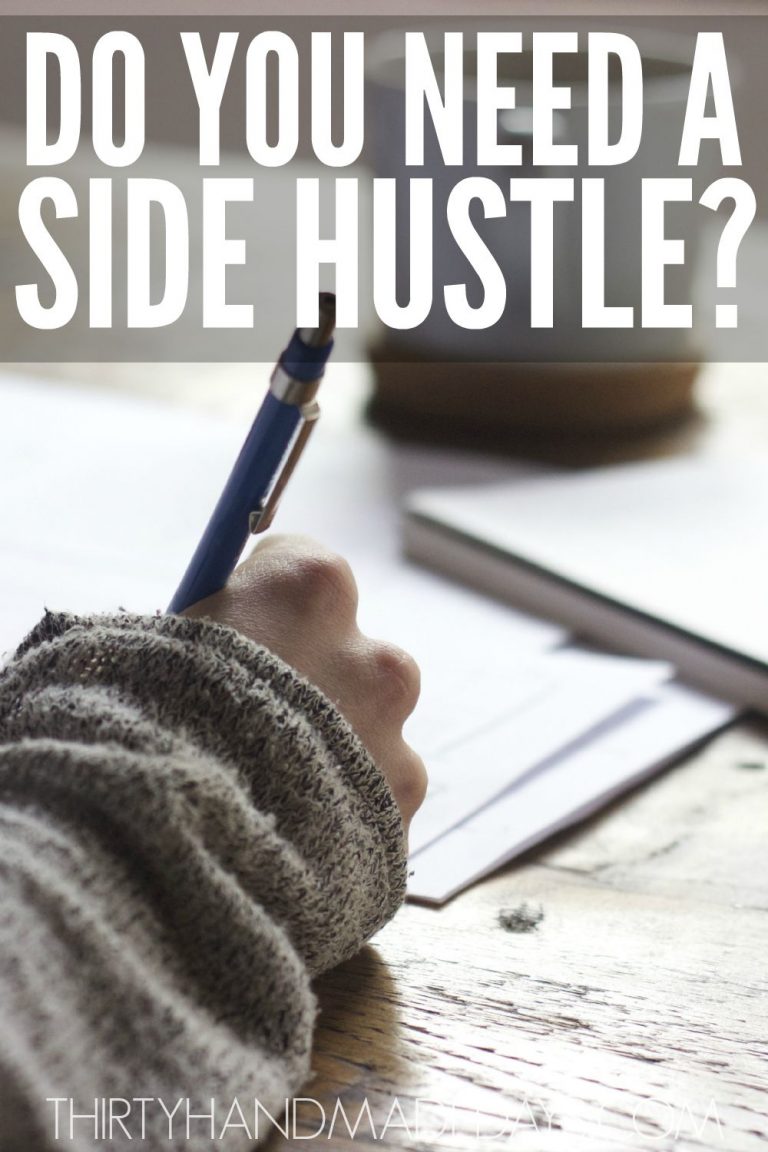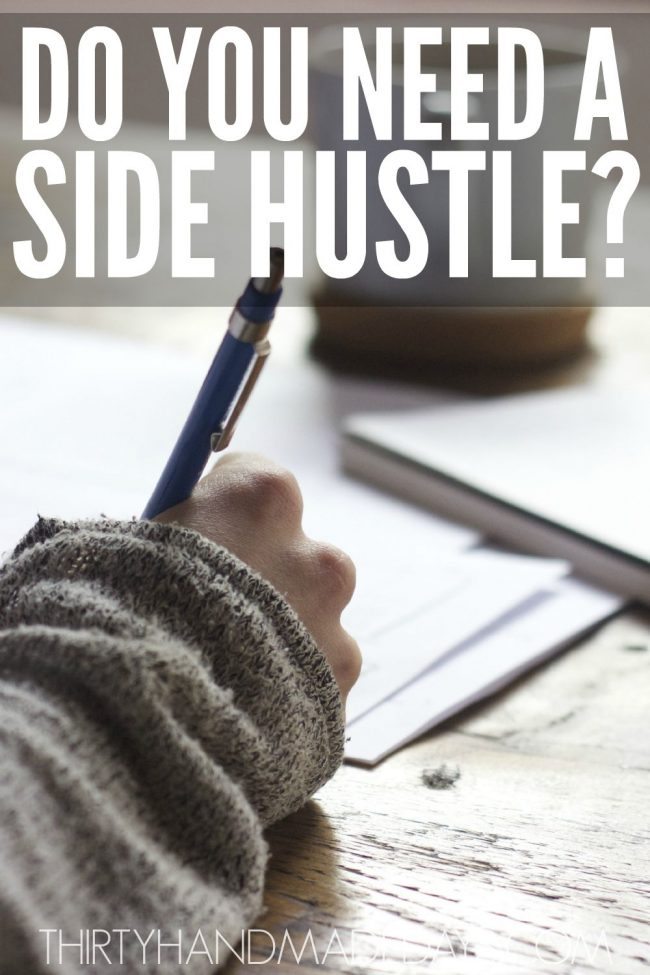 Do you need a side hustle? It seems like a simple enough question, but when you're trying to generate more income, the side hustle is one of the best, most effective ways to bring more income to your budget. But, is it really something that you need to do? When you're considering working the side hustle, ask yourself these questions:
Do you actually need the money?
If you don't really need the money and you aren't trying to build up a side business or something that you're passionate about, you'll just end up burning yourself out. I'm a firm believer that if you are truly struggling — the lights are about to be shut off kind of struggling, then you can't afford to not work a side hustle. But if you are just looking to generate some extra spending money, you may really just need to take a hard look at your budget before adding a side hustle to your repertoire.
Do you have the time?
Side hustles take time and if you are already overloaded, it can be difficult to take on a new hustle. I know that when I first started blogging, I thought it would be super easy to monetize it and start pulling an income from it. However, it ended up taking over two years before I started generating an income, because I didn't realize how much time it would end up taking to monetize. So, before you decide to take on a side hustle, make sure you have the time to devote to it.
How much money do you need?
Depending on how much money you're looking to generate will determine how long you need to work a side hustle. For instance, if you're trying to pay off debt, set a limit of how much money you'll need to earn to achieve your debt-payoff goal. This will allow you to have the motivation to work the side hustle but also will give you a "way out" if you should decide that working the side hustle is not for you.
Can you get paid for something that you already do?
Is there something that you already do that you may be able to turn into a side hustle? Such as, do you work out at the gym religiously? If so, turn it into a side hustle! You'll have to study and train to become a personal trainer or instructor, but you could potentially get paid to be at the gym and for working out — which you were already doing anyway.
Brainstorm potential side hustles by looking at what you were already doing – could you be a virtual assistant? If you already work as an administrative assistant, you might be able to work a side hustle as a virtual assistant.
Working a side hustle is a great way to add more money into your emergency fund or apply to your debt-payoff goals, but it is also a great way to build up a side business. The key to effectively working the side hustle is to decide what your end goals are.
Do you work a side hustle? What made you decide that you needed to/wanted to work a side hustle?