I've started sharing a little bit more about blogging behind the scenes lately as people have asked about it.  It's something that I love talking about because I'm involved in it every single day.  It's taken me a long time to get to this point but now I feel like I can share tips and ideas that I've learned along the way.  Today we're talking about the power of networking with bloggers.   And let me tell you, this is BIG.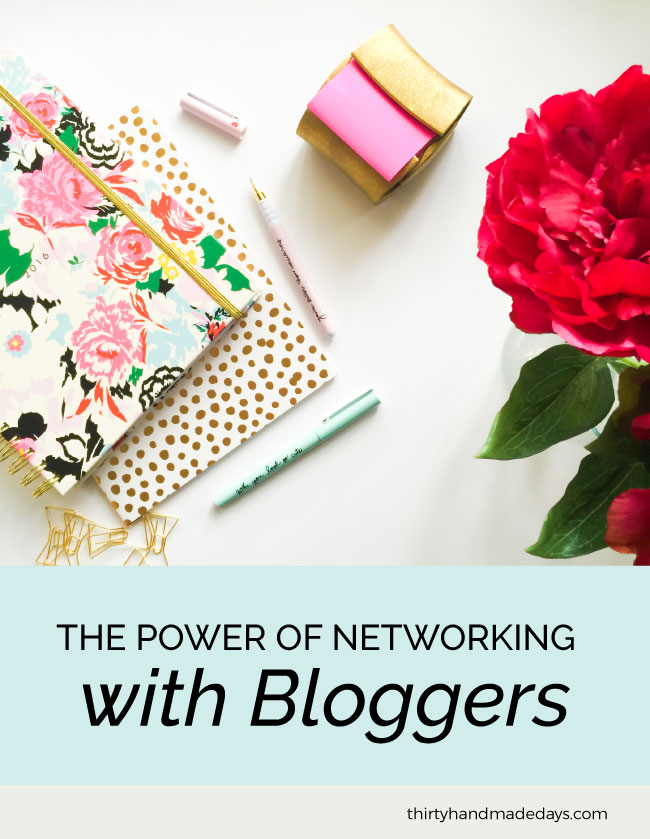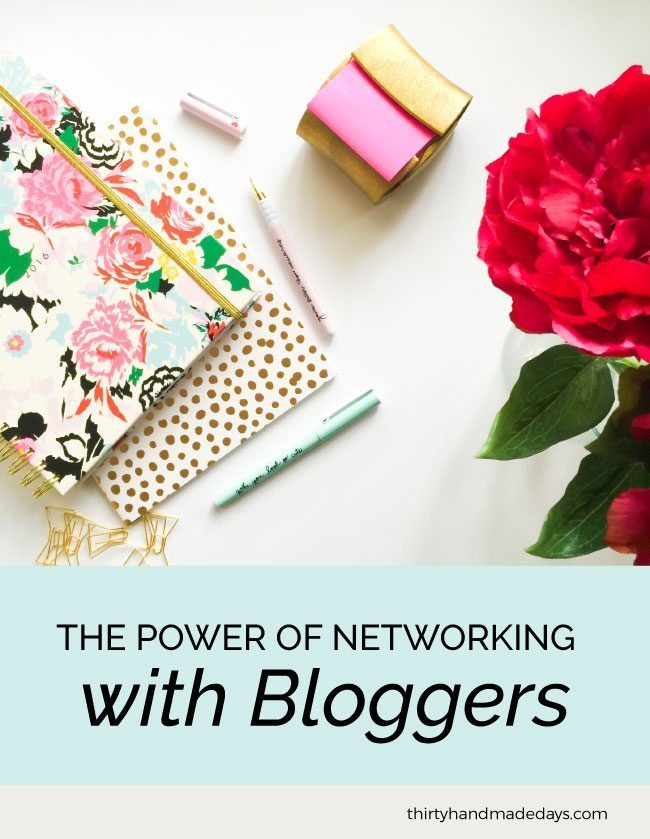 Back in the good ol' days when I first started 30days, I was thrilled when someone other than a family member left a comment for me.  I started lots of friendships (some of who I still consider good friends to this day — almost 9 years later!) and connecting with people who had similar passions as mine. I can honestly tell you that because of connecting with other bloggers, this site of mine has grown.  Besides a lot of hard work, it's up there in the priority list of how to grow your blog.
A few things to consider: 
Send a friendly email or leave a comment
I have both done this and received emails from other bloggers over the years.  It's always flattering when someone emails me to say hi.  Now I want to encourage to keep things light and fun – nobody wants to get an email from someone who is asking for something right out of the gate.  That isn't networking.  Networking is about making a mutual connection and mutually beneficial situation.   It isn't one sided.
Go to conferences
I was just able to attend two conferences back to back and reminded just how valuable they are.  One of my favorite aspects is the networking involved.  I get the chance to meet face to face with other bloggers who "get it."  I get to spend time, bounce ideas, "talk shop" and just have fun with people I love.   We are spread all over the country so sometimes conferences are the only time we get together.
Join a Facebook Group or Make a Tribe
There are hundreds and thousands of Facebook groups out there to join in on.  A lot of good connecting comes out of those groups.  You can either ask to join (just search FB for blogging groups) or create your own with your friends.   I am also a part of some "tribes" where we support each other.  When we have questions, we have friends to turn to.  When we have new content to promote, my tribe members help out and vice versa.  These groups and tribes can be invaluable.
BE GENUINE: 
I cannot stress this point enough.  I have had situations where people who I thought were one way turned out to be completely different.  I have learned to sort of see when people are trying to work it.  (Hopefully I don't sound jaded — but it can be a part of this industry)  Don't approach other bloggers only because they can do something for you.  Really search out people that you have something in common with, that you are drawn to and that you can encourage as well.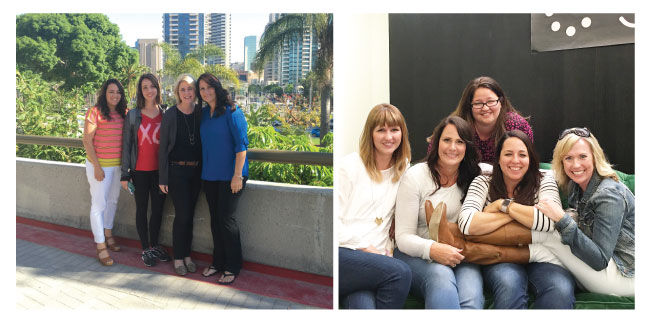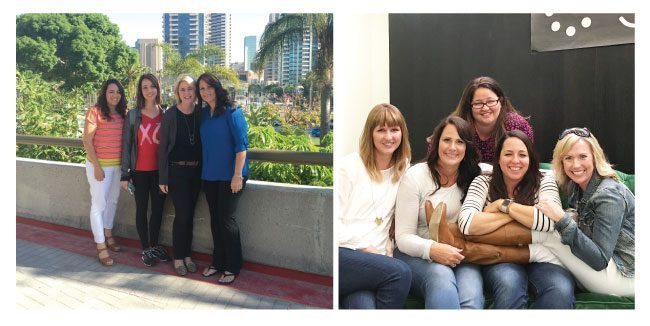 I wanted to introduce you to some of the girls that I've networked with in the past.  Not only do I love these ladies I'm introducing to you today, but I love what they share, and I wanted to make sure all of you are connected with and following them as well, because they.are.awesome. The giveaway that we've put together for you today is a $500 GIFT CARD! The winner gets to pick WHERE they want that gift card from, or even a few if they want.
For this giveaway entry, all you have to do is enter your email, which automatically signs you up to receive the email newsletter for all 10 of our sites. 1 email entry=following 10 creative sites
With our newsletters, some of us send them out once a week, some more than that, some less than that. We know that your inbox is precious, and we aim to honor that. In our newsletters, we share links to our best content, sales, freebies, and unique tips that we don't share with the general audience on our sites. If you don't love what you receive, you are free to unsubscribe after the giveaway is over, but give them all a chance, I just know you'll love what they share!
Now, take a minute to Meet my Friends at a glance, and visit their sites while you wait for the giveaway to complete. Click on the picture or the link below, to be taken to their sites! Let me know in the comments if any of their sites are new to you, or which you already LOVE!
Thirty Handmade Days  – hey look it's me :)
Which of these friends are new to you? A favorite that you already love? I know you'll love what they share as much as I do!