So your kids are set with their New Year's printable and now it's your turn! I made a New Years Resolution sheet for you to fill out with a little twist.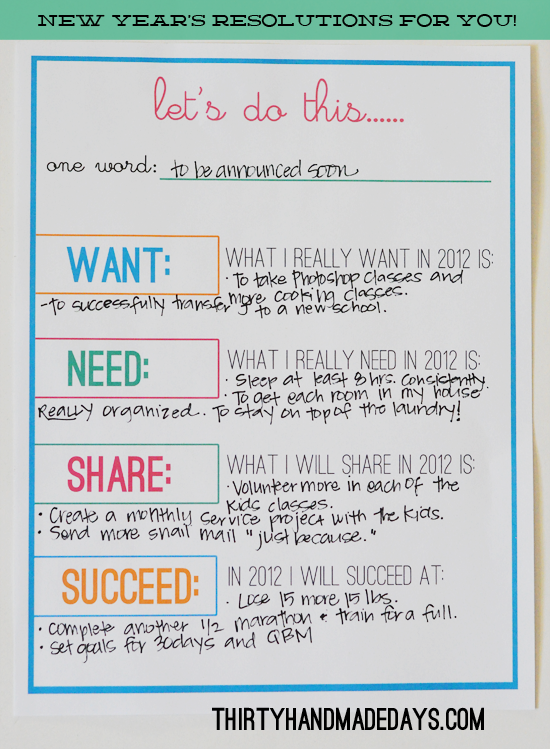 A few years ago I fell in love with Danyelle's want need wear read idea for Christmas.  Instead of my normal resolutions, I tried to think out of the box a little more.  Here's how I broke it up:
One Word:  Focus your year by picking one word.  Started a few years ago and has taken the blog world by storm.  I will be sharing my one word soon.
WANT:  These are things you desperately want for the year 2012.  Not necessarily physical things.
NEED:  A few goals for what you REALLY need.  More patience? (always a goal of mine ;))
SHARE:  Some things that you can share with others.  Your time, your talents, some kind of service.
SUCCEED:  This category is for concrete goals.   Example: Complete a marathon.  Read 50 books.  Finish your master bedroom.  Whatever you decide is true success.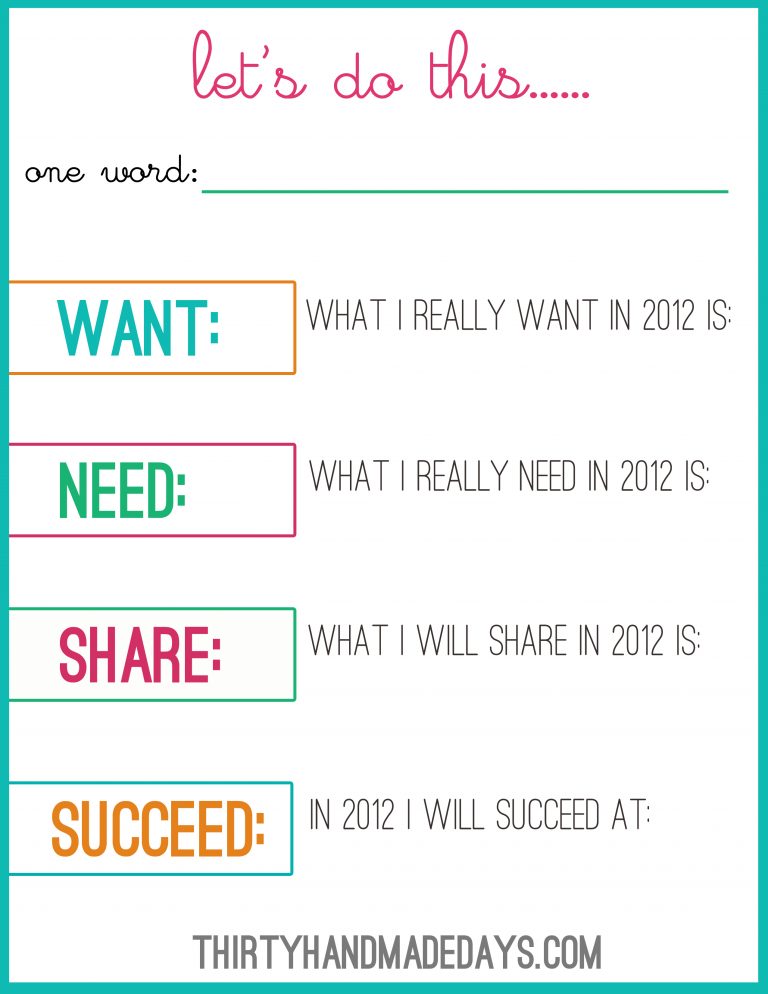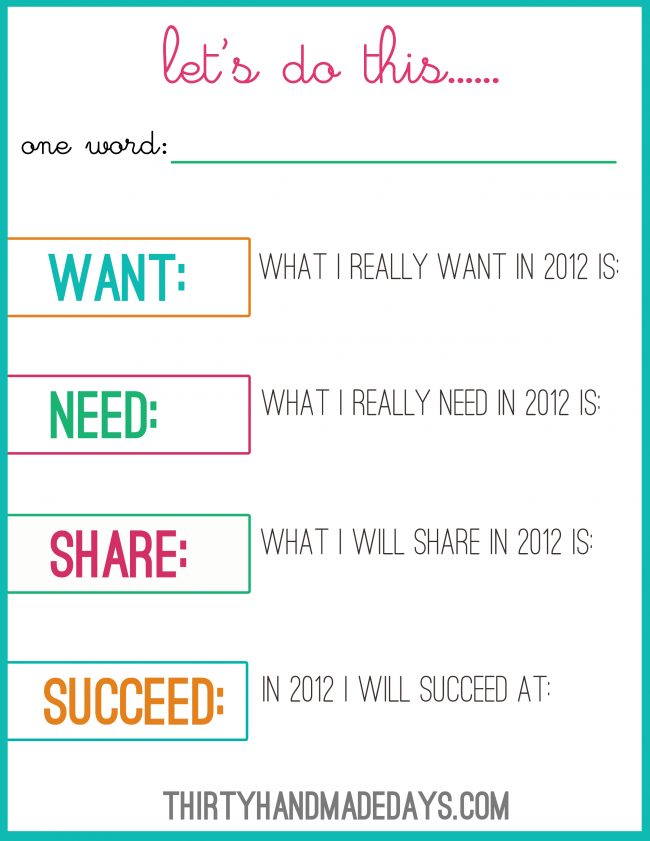 Download a New Years Resolution Printable.
For 30days followers and personal use only.  Thanks!
What kinds of goals are on your list for 2012?
New 2013 version is UP!