I had the opportunity to guest post for Traci at Beneath My Heart last month while she was moving.  I thought you all might enjoy the Welcome to the Neighborhood idea and free printable!
A couple of years ago when someone was moving into our area I gave them a list of our favorites. They LOVED it!! Isn't that one of the hardest things about moving to a new place? Not knowing which doctor is the best? Or a yummy restaurant to visit?
So I made a Welcome to the Neighborhood card and a Things We Love card. Write a little note on the welcome card. Fill out the things we love card. Attach it some treats. And you're all set!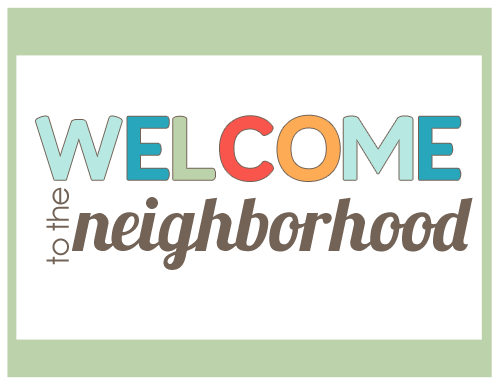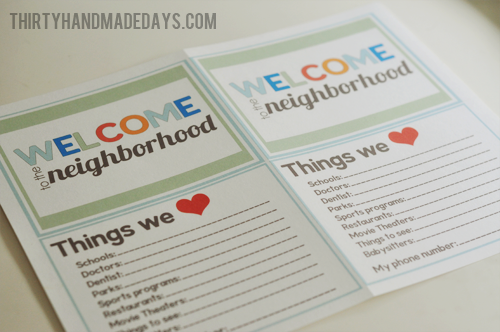 All printed out: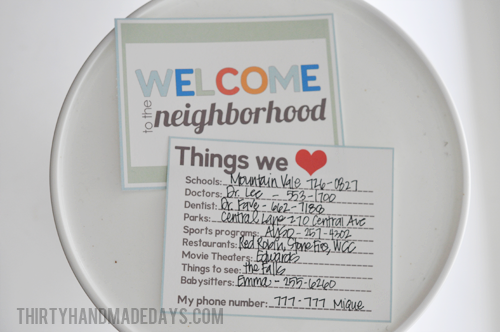 Make your favorite cookies. Our family really loves these homemade oreos.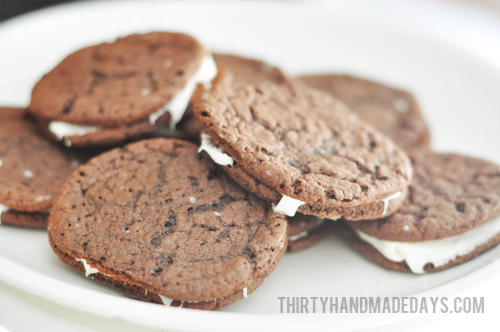 …..mmmmmmmmm……
I then put the cookies in a tin tie bag.
I used a hole punch and looped twine through
the cards and wrapped twine around the top.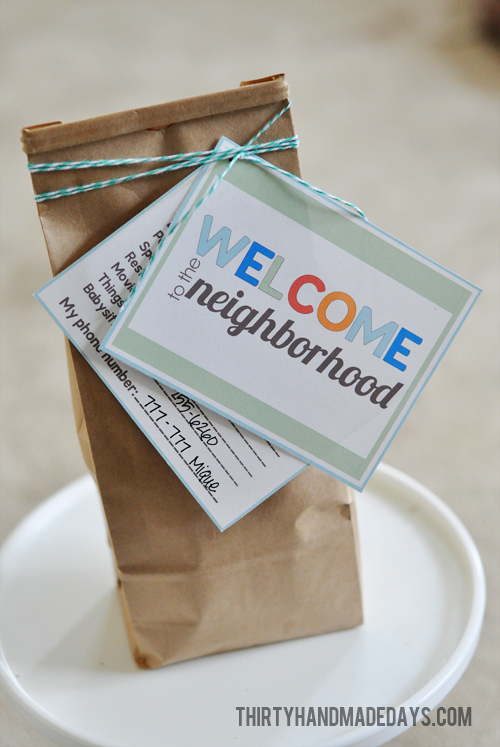 Pin It
Download a Welcome to the Neighborhood PDF
For personal use only. Thanks!
A few other treats to drop off: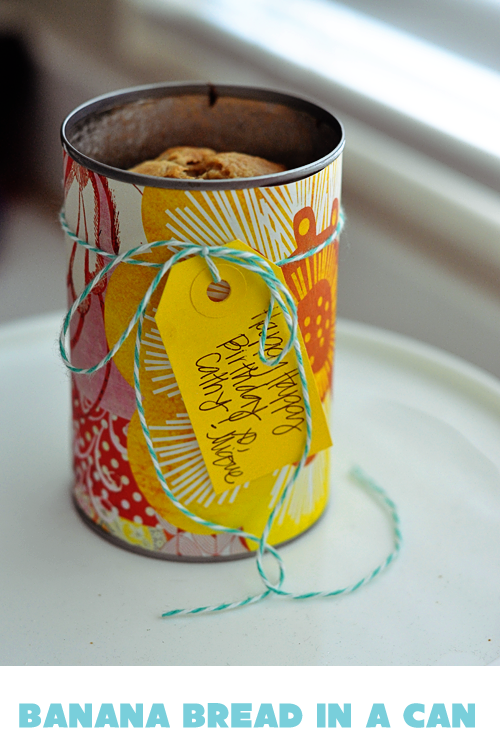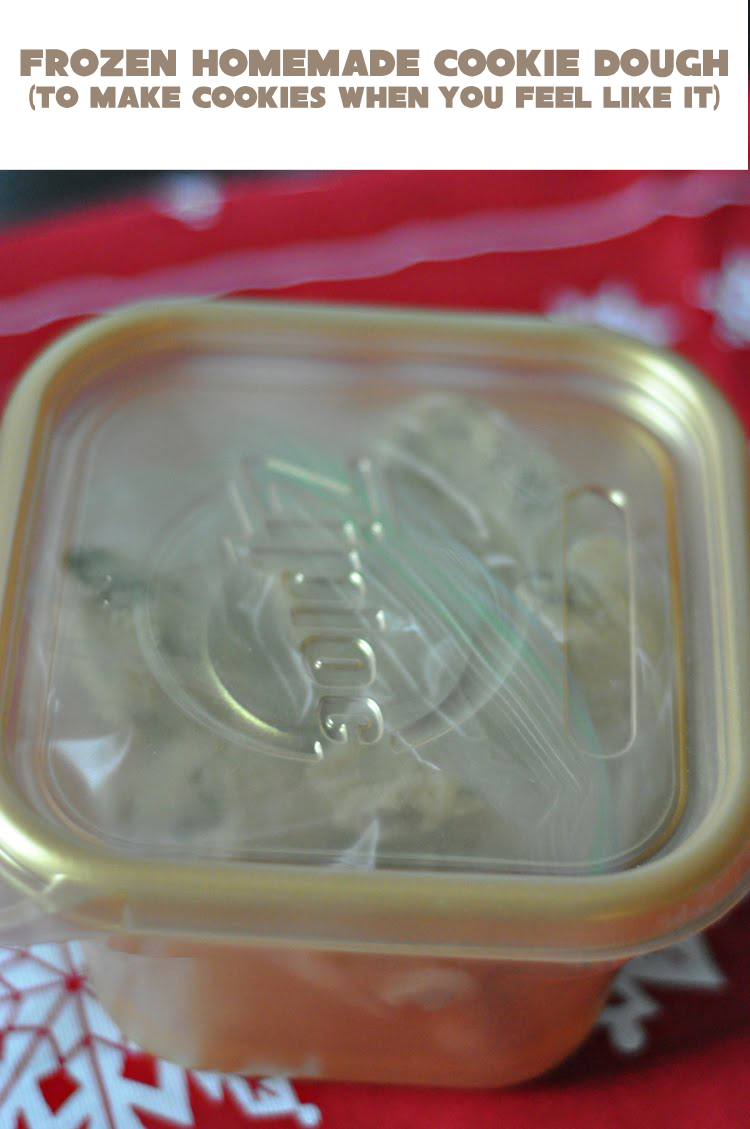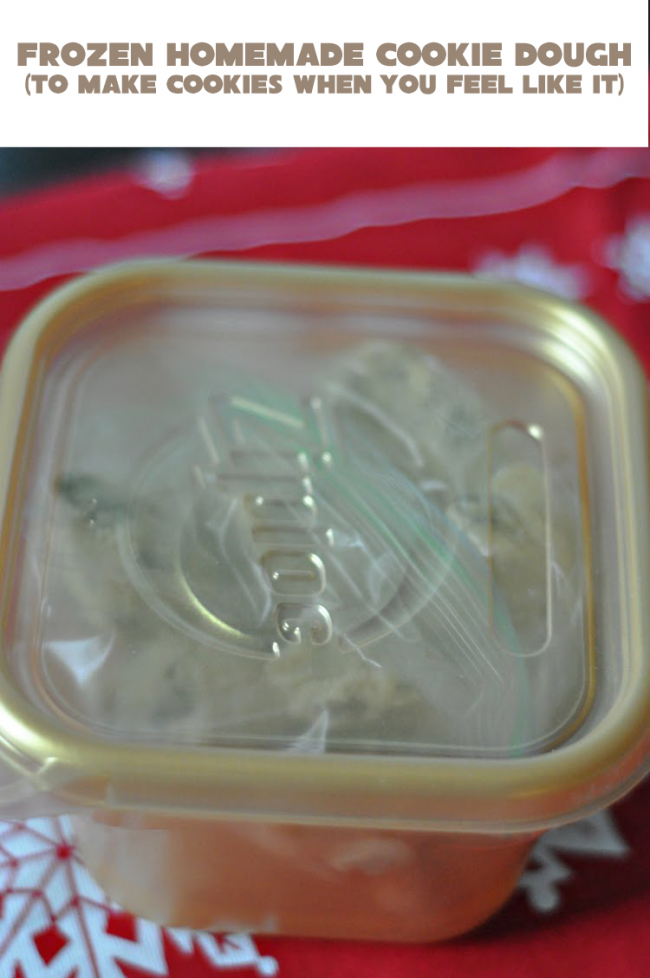 Bread in a can and         Frozen Cookie Dough
What do you do when new neighbors move in?