Over the last several months I've shared some easy recipes that are not only great for adults, but awesome for kids to help cook too! I got all the ingredients and laid them out ready to go but then realized this was perfect for my favorite 8 year old chef.  Drew was happy to help me make this No Bake Pie – using just five ingredients and one of our favorite candy bars.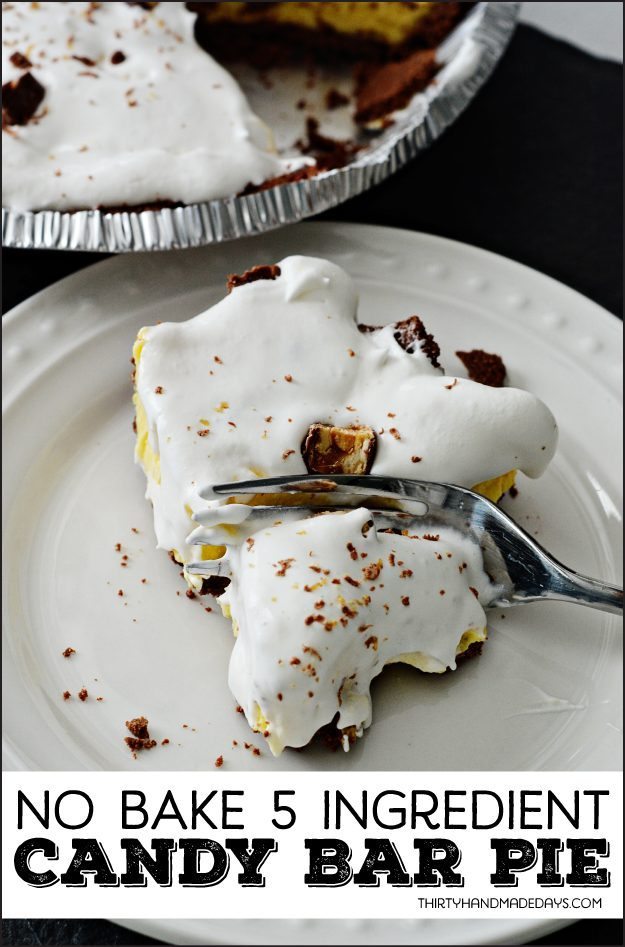 The awesome thing about this recipe is that it's just a simple base.  You can use a different crust, a different flavor of pudding, whatever candy bar you'd like.  So combine your favorites and put them together!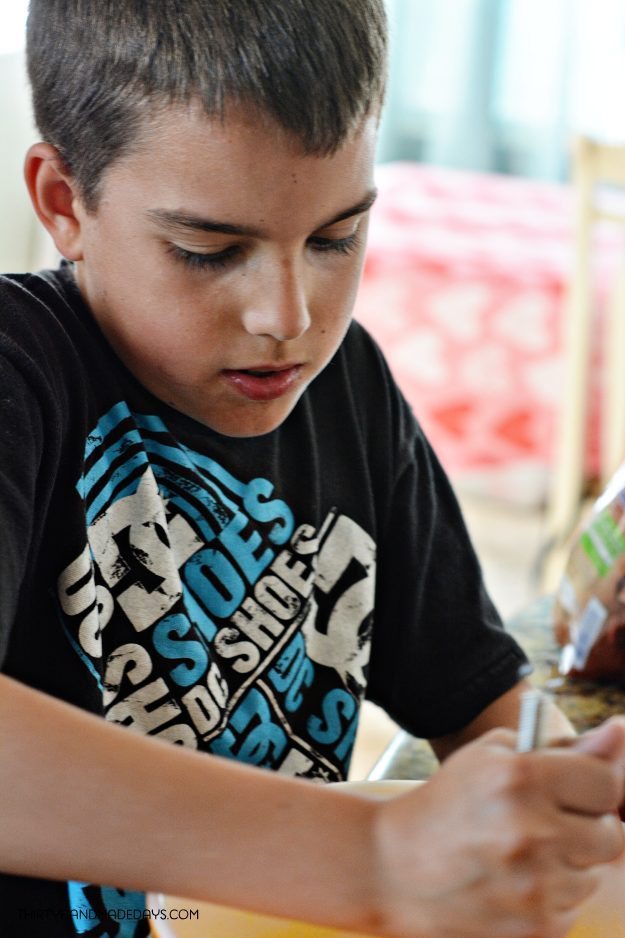 Nothing makes me happier than to see one of my kids in the kitchen.  I absolutely love that they are learning basic kitchen and cooking skills.  They will use those skills every day when they are older.
No Bake Candy Bar Pie
Ingredients
1 pre-made chocolate pie crust
(2) 4 oz. instant pudding
1¼ c. milk
8 oz. tub whipping cream
3-6 favorite candy bars, chopped (Snickers was used in this recipe)
Instructions
In a large bowl, mix cold milk with instant pudding packs. Fold in ½ of the whipping cream. Add ¾ of chopped candy bars into mix. Spread into chocolate pie crust. Spread with remaining whipping cream. Top with grated chocolate bars and leftover chopped candy bars.
Chill for several hours.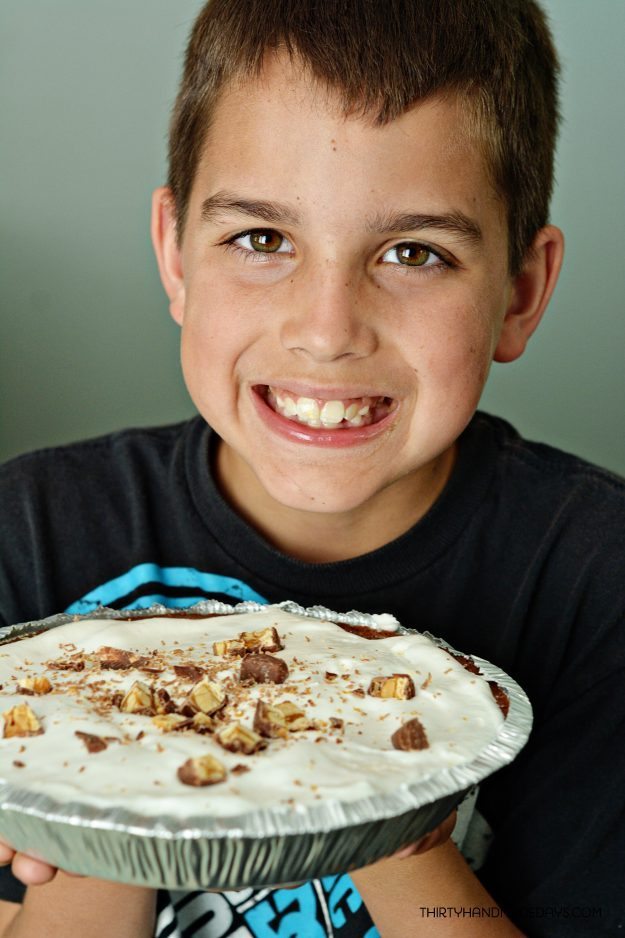 It took about three minutes until the pie was ready to go in the fridge.  Not too bad! When you are done preparing the pie you can eat it right away, chill for a few hours if you want a more solid pie or even freeze it for the most solid option.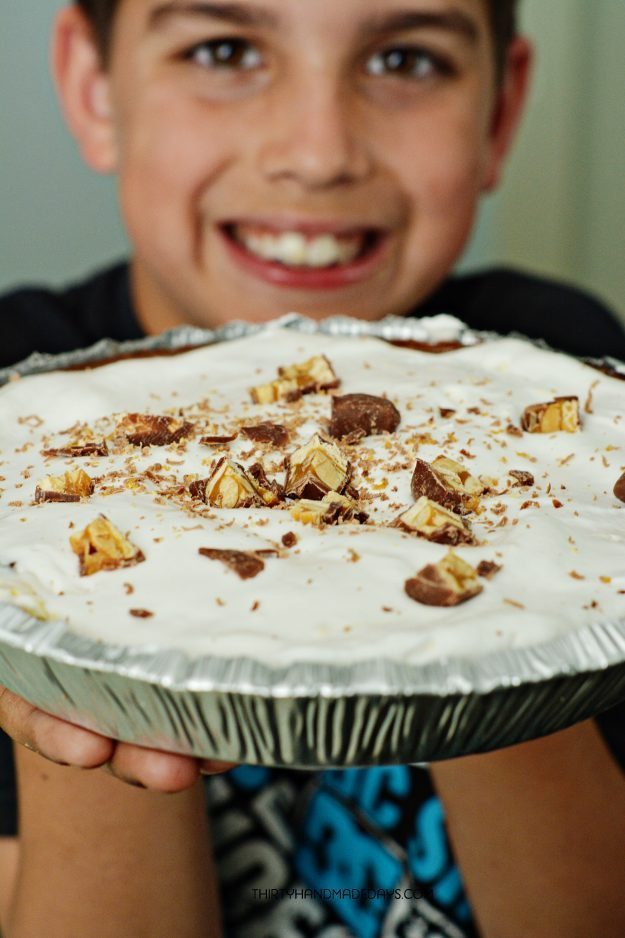 Make sure to check out the Kids Cooking Camp post to learn how to encourage your kids to cook: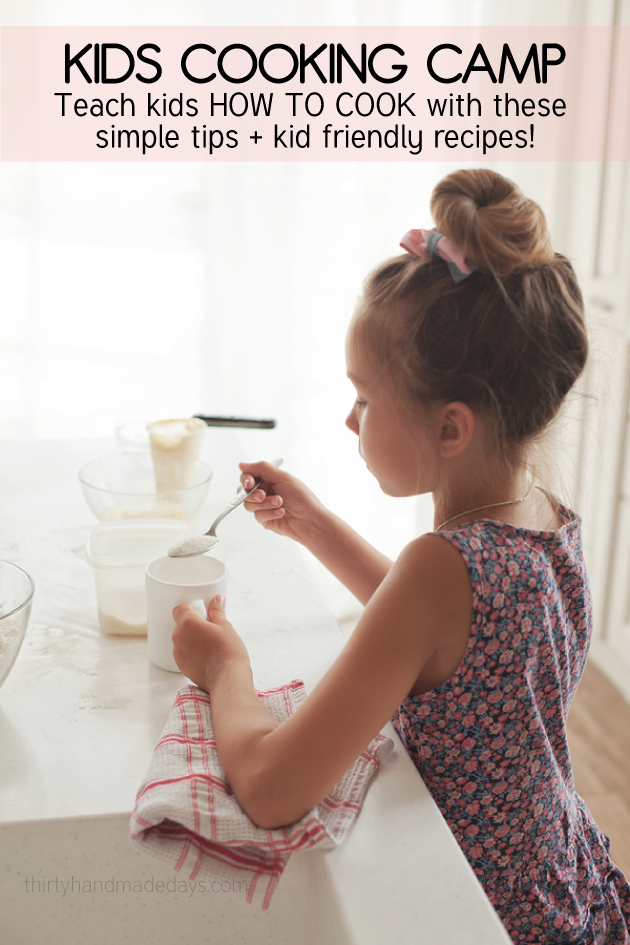 We like to make simple things in our home.  Here are some of the other easy peasy pies that we've made: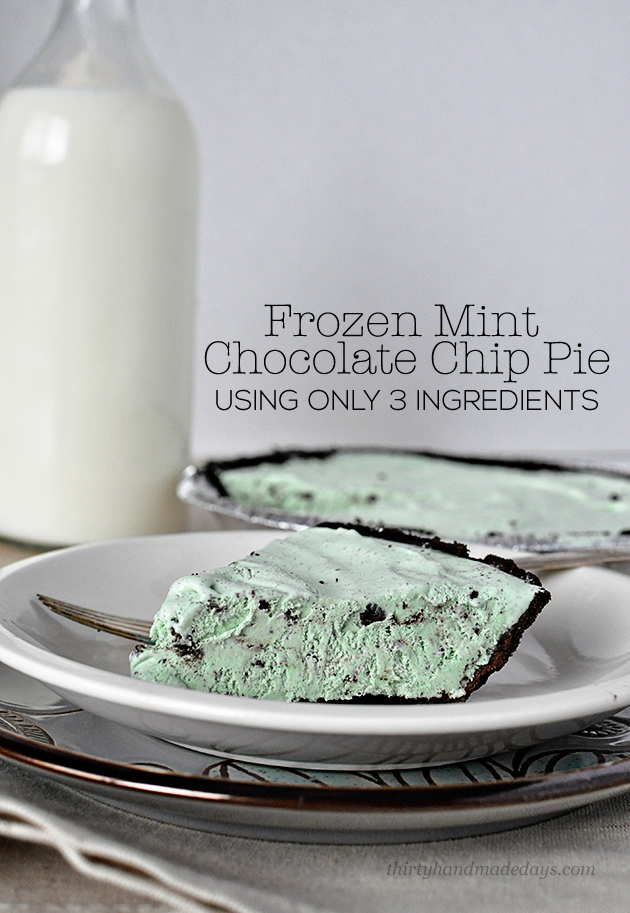 Frozen Mint Chocolate Chip Pie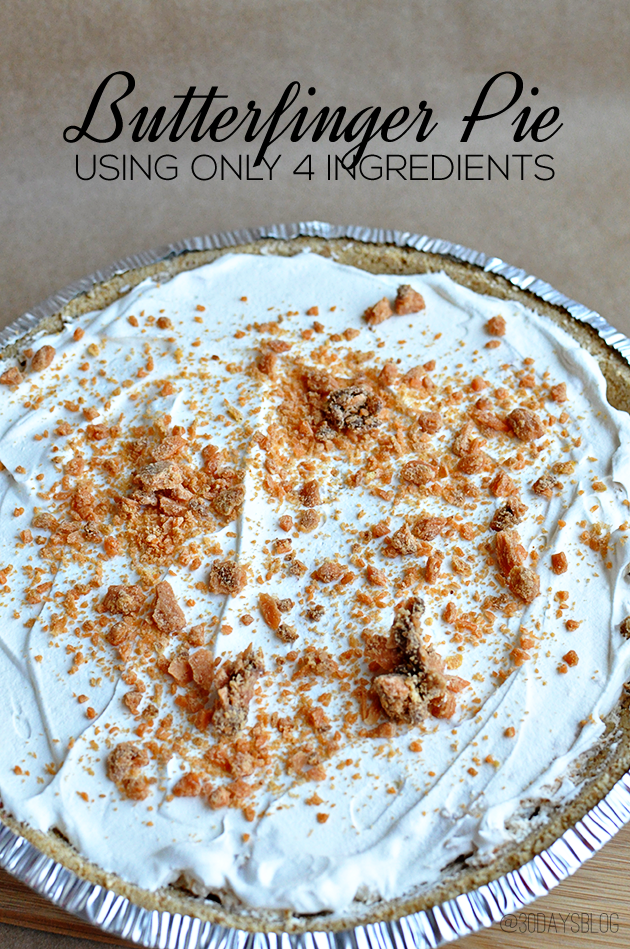 Butterfinger Pie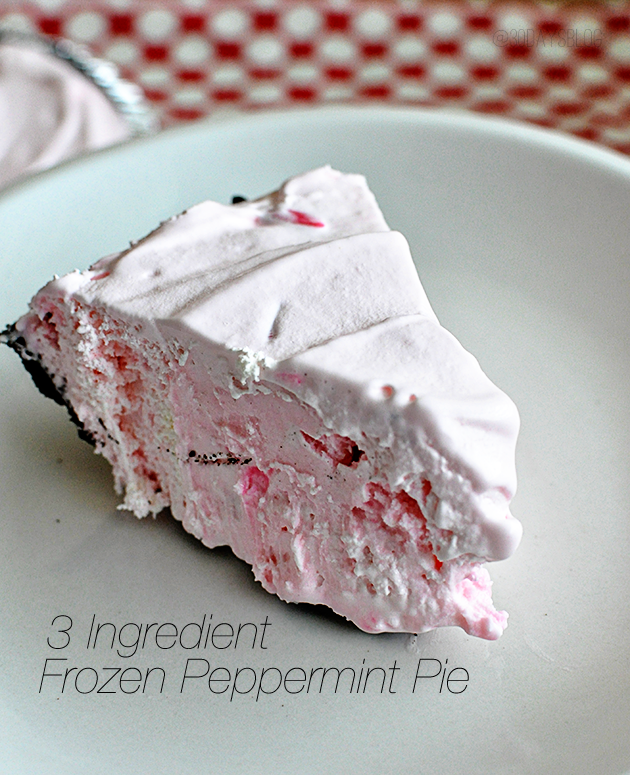 Frozen Peppermint Pie