You guys.  Is it really December?  No.way.  That means time is running out and I've the pressure is on to share all the holiday things!    Today's holiday gift idea is a simple and sweet one – my favorite type!  It's pretty straight forward.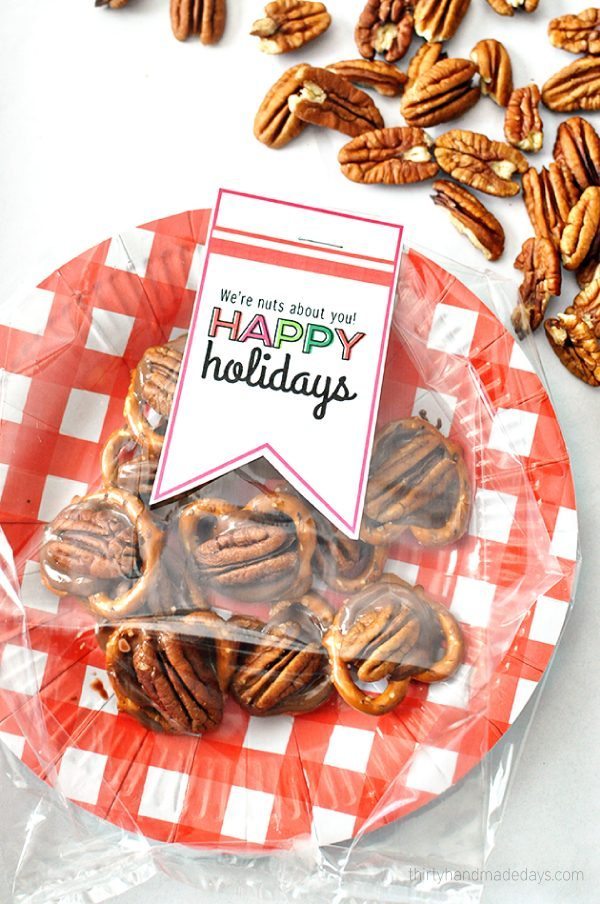 To create this gift to deliver to your friends, family, neighbors, teachers, and anyone else you can think of, first you need to get the recipe for 3 Ingredient Turtle Pretzels.  They are as easy as they sound.  They take 5 minutes to make.  And you can make a whole big batch.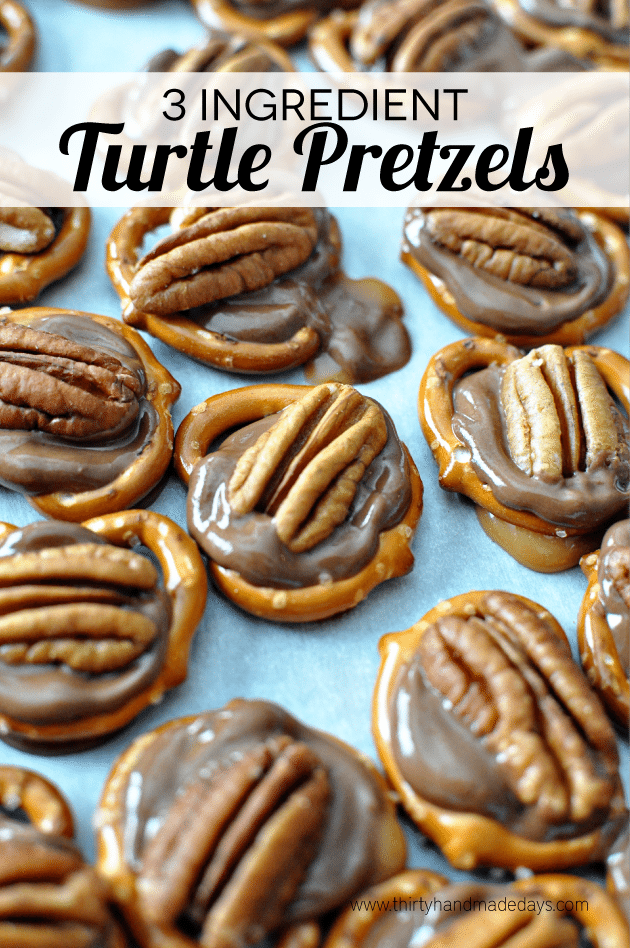 After you make the batch of turtle pretzels, download the gift tag below and print.  I used a paper plate, wrapped it in a cellophane bag and attached using a stapler.  But the possibilities are endless.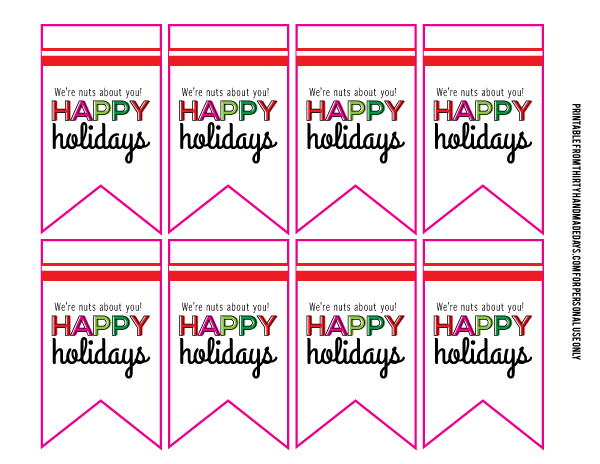 Download the printable holiday tags.  For personal use only.  Thanks!
You can also use these tags with these: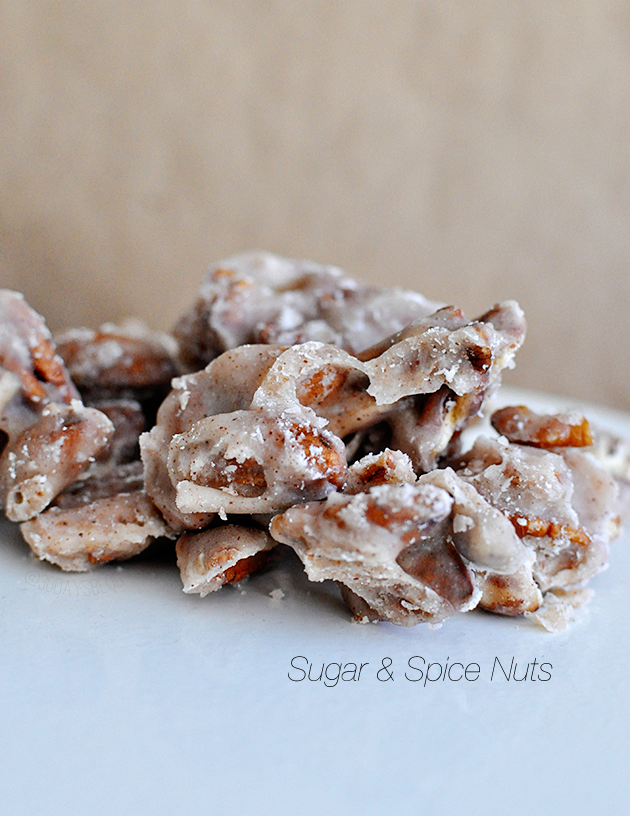 Sugar & Spice Nuts
And here are a bunch of other printable tags to use for the holidays:
[catablog_gallery id="26015″ template="gallery"]